Football-Copa America: Brazil beat Peru, Clinch Title 9th Time
Brazil has defeated Peru 3-1 to lift their 9th Copa America title but first since 2007.
Everton took the team to victory with outstanding performance, scoring a goal and setting up another to help Brazil win their fifth Copa America final at home ground.
Richarlison and Gabriel Jesus were also among the goal scorer for Brazil, who has kept a unique record of winning the Copa America every time they hosted this tournament.
Tournament's top scorer with three goals, Everton was also named the player of the final. Dani Alves of winning side was also declared player of the tournament
with his defending skills.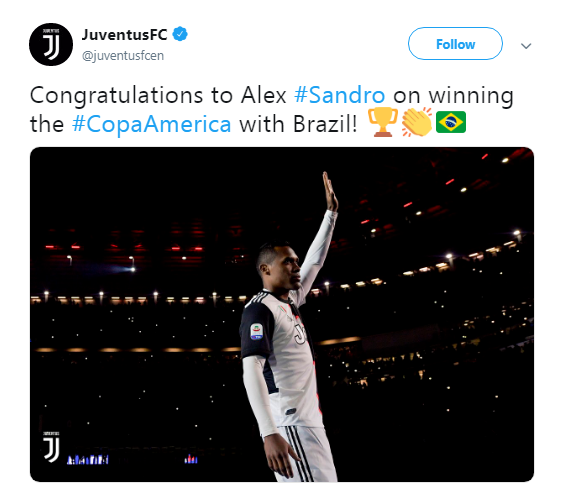 Brazilian start Neymar Jr. who could not take part in the tournament was cheering for his side with country's President Jair Bolsonaro and about 70 thousand people at Maracana Stadium.
Though, Brazil was one player short, from the 70th minute after Jesus was sent off after receiving second yellow card in the game.
After eliminating Uruguay in the quarterfinals and two time champion Chile in the semifinals stage, Peru could not pull off another shocker, after scoring first goal in the final.
Peru was trashed by Brazilian side in the group stage as well and was almost eliminated; end up reaching to the final of the tournament after 44 years, as they won their second Copa America title back in 1975.
For more updates keep visiting allsportspk