Boston Bruins kicked off their post-vacation NHL – National Hockey League season on a victorious note by downing the Vegas Golden Knights 3-2 in their final match.
The Bruins were in the trouble early in the game when Mark Stone scored the first goal for Golden Knights putting the Bruins on defensive withing just two minutes of the opening bell.


There were a number of opportunities in the first round but the Boston side failed to capitalize on them missing the two penalty shots that still left them trailing in the match.
Finally, it was Bruins' star forward Jeremy Lauzon who came to the rescue and imposed a neutral score just before the half time only to be undone by Zdeno Charra's penalty score with 20 seconds to go.
Bruins were again in 2-1 in the second half but Jake DeBrusk scored the equalizer and pushed the game back into neutral territory with each side vying for the one luck shot.

David Krejci was the ultimate hero for Bruins with his master stroke that sent his side to a 3-2 lead with 8 minutes to go in the third period.

The victory meant that Bruins have qualified for the All-Star break where they will be facing Winnipeg Jets on Saturday.
Boston Bruins vs Vegas Golden Knights Match Highlights


NHL 2020 Eastern Conference Standings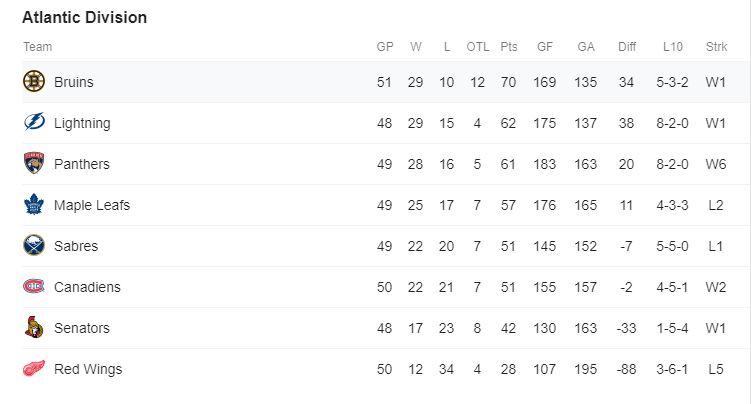 Read Allsportspk's Weekly Sports News Roundup
For regular updates keep visiting: Allsportspk