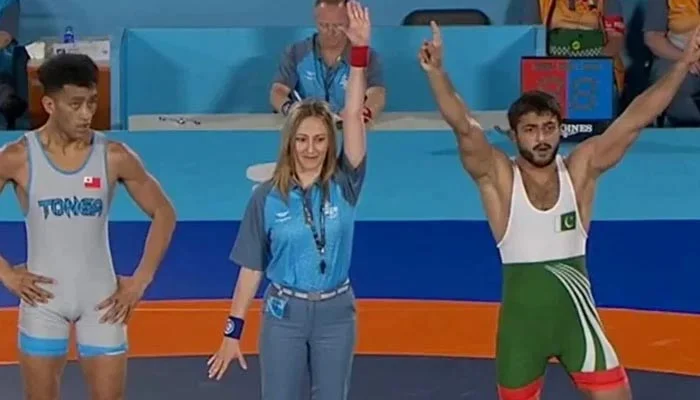 Pakistan's Mohammad Sharif Tahir defeated New Zealand's Cole Hawkings, to book a berth in the final of the Men's Freestyle 74kg wrestling bout.
The final of 74kg event is scheduled later today between Tahir and India's Naveen Naveen.
Tahir took three-minutes-and-53-seconds-to floor Cole and win the semi-final encounter. Moreover, a one -sided bout, Tahir had Hawkins mostly on his back before scoring a convincing 11-0 victory.