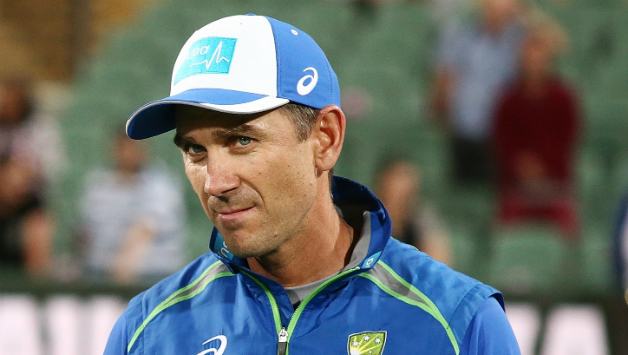 Australian cricket has been in the news ever since the ball-tempering incident happened in Cape Town. After this incident, three major players of Australia namely Steve Smith, David Warner and Cameroon Bancroft received bans from Cricket Australia.
Following this incident these players returned home and accepted these punishments in their emotional press conferences. It was quite unbearable to watch for Darren Lehmann who resigned shortly after this incident from the position of Australia's head coach.
Although ICC had kept the punishment light, however by serving these bans Cricket Australia made a strong statement i.e. No one is bigger than the game itself. Moreover, after this incident the hunt for a new Australian head coach had already begun.
While there were many other names that could have been considered, however Justin Langer was one of the brightest prospects to land the job. And, that's exactly what happened.
Langer who is 47 years old has successfully been instated as Australia's head coach.
What does this mean for Australia?
Australia need a new start and with the World Cup not far away, Australia certainly needed a leader who can help them defend their title.
And, there is no one better than Justin Langer to do this job. The former Australian Test cricketer has been had quite successful and his coaching abilities are of top-notch quality.
Justin Langer's achievements as a Cricket coach
The Australian coach is currently in charge of Australian domestic cricket teams namely, Western Australia and Perth Scorchers.
His excellent coaching abilities and focused approach on a strong bowling unit has allowed both these teams to win several championships.
Perth Scorchers have won three while Western Australia has won two Championships under his supervision.
Vision of The Australian Coach, Justin Langer
Justin Langer is fully aware of the situation the Australian cricket is currently in and his focus will now be on two things; Discipline and winning series outside Australia.
Moreover, Langer is known to have strong values when it comes to team discipline and integrity. And, he will have to re-instate these values in the Australian Cricket team to avoid such mishaps in the future.
Furthermore, the former Australian player also pointed out in a press-conference that Australia's main focus will be win their away series especially against India. Langer knows that Australia has a poor record in India and he is certainly looking to improve it.
Will Justin Langer turn the tide for Australian cricket?
It is too early to say anything just now, however critics and Australian fans are pretty confident that Langer is the shining star that can steer Australian cricket in the right direction.
 For updates regularly visit: Allsportspk