Davis Cup 2019 Qualifiers: Day 2 Results
The day two results were announced by ITF, of the Davis Cup by BNP Paribas Qualifiers. This announcement confirms the 18 nations taking part in the inaugural Davis Cup by BNP Paribas Finals in Madrid on 18-24 November 2019.
The nations which will be part of the Finals, besides Croatia, France, Spain, USA, Argentina and Great Britain in the Madrid Finals are:
Australia – Belgium – Canada – Chile – Colombia – Germany – Italy – Japan – Kazakhstan – Netherlands – Russia and Serbia.
The draw will be held on 14 February in Madrid, Spain.
The 12 losing nations will compete in the 2019 Zone Group competition. The Groups will be allocated on Monday 4 February 2019, according to the new Davis Cup Rankings, with the draw taking place on Wednesday 6 February 2019.
Davis Cup – Qualifiers Results
BELGIUM defeated BRAZIL 3-1

Venue: Sabiazinho – Ginasio Presidente Tancredo Neves, Uberlândia, BRA (clay – indoor)
Thiago Monteiro (BRA) d. Arthur De Greef (BEL) 63 62

Kimmer Coppejans (BEL) d. Rogerio Dutra Silva (BRA) 64 64

Sander Gille/Joran Vliegen (BEL) d. Marcelo Melo/Bruno Soares (BRA) 64 76(4) 

Kimmer Coppejans (BEL) d. Thiago Monteiro (BRA) 63 64

Rogerio Dutra Silva (BRA) v Arthur De Greef (BEL) – not played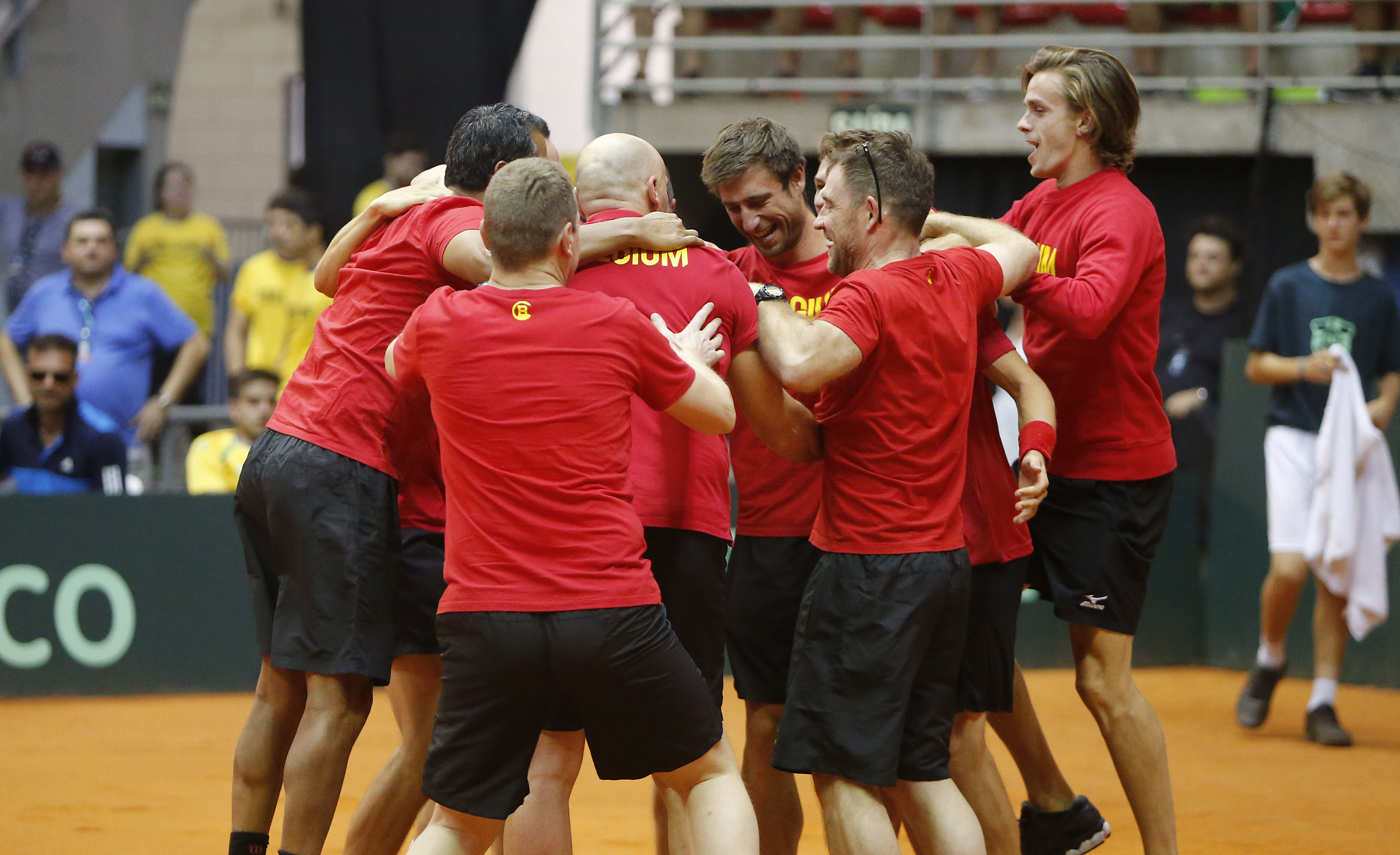 CHILE defeated AUSTRIA 3-2
Venue: Salzburg Arena/Messezentrum Salzburg, Salzburg, AUT (clay – indoor)
Nicolas Jarry (CHI) d. Jurij Rodionov (AUT) 75 75

Dennis Novak (AUT) d. Christian Garin (CHI) 64 64

Oliver Marach/Jurgen Melzer (AUT) d. Marcelo Tomas Barrios Vera/Hans Podlipnik-Castillo (CHI) 64 26 75 

Nicolas Jarry (CHI) d. Dennis Novak (AUT) 64 36 76(2)

Christian Garin (CHI) d. Jurij Rodionov (AUT) 62 61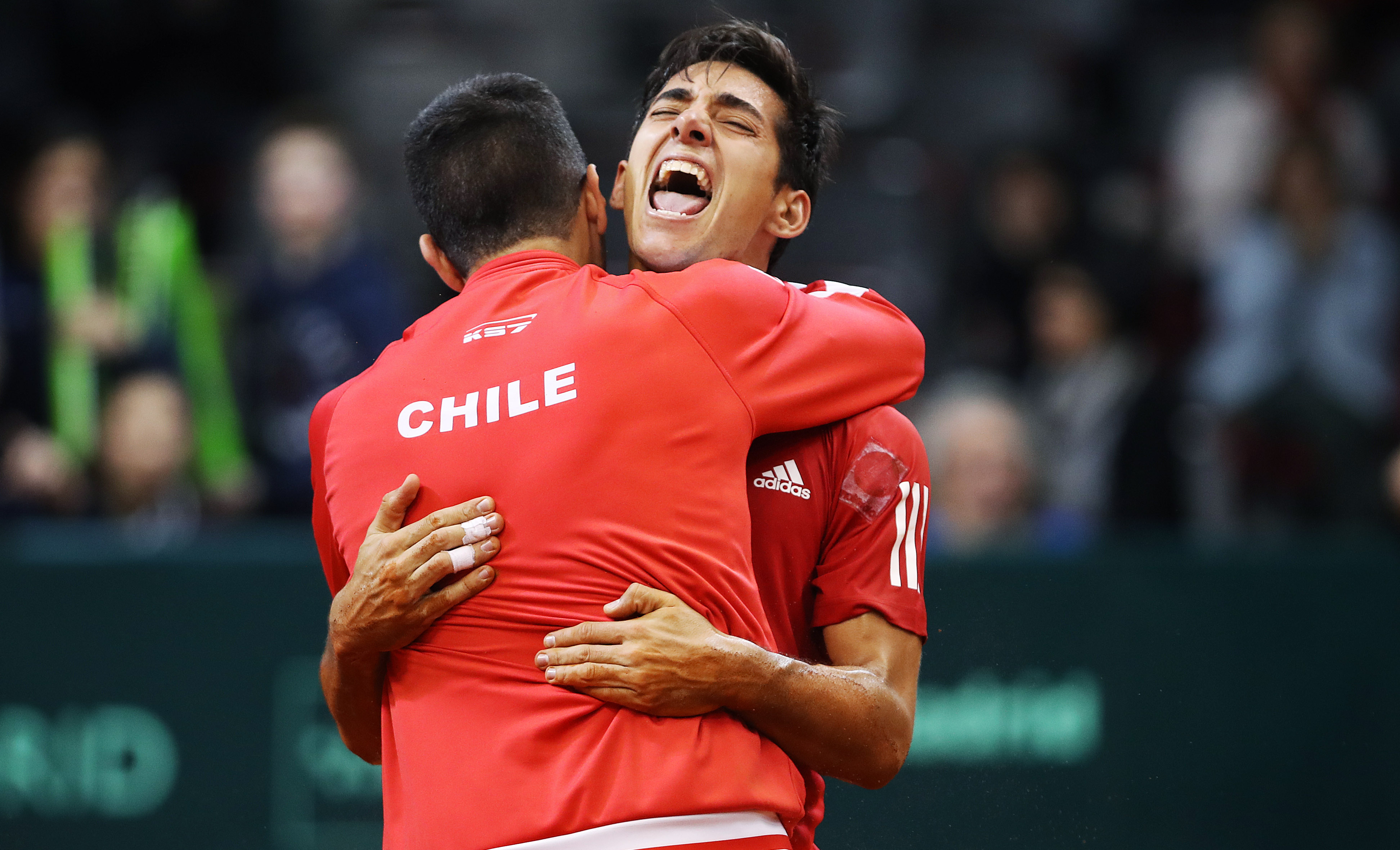 CANADA defeated SLOVAKIA 3-2
Venue: NTC Arena, Bratislava, SVK (clay – indoor)
Denis Shapovalov (CAN) d. Filip Horansky (SVK) 64 75

Martin Klizan (SVK) d. Felix Auger-Aliassime (CAN) 75 63

Martin Klizan/Filip Polasek (SVK) d. Felix Auger-Aliassime/Denis Shapovalov (CAN) 36 75 63 

Denis Shapovalov (CAN) d. Martin Klizan (SVK) 76(4) 64

Felix Auger-Aliassime (CAN) d. Norbert Gombos (SVK) 63 64
JAPAN defeated CHINA, P.R. 3-2
Venue: Guangdong Olympic Sports Center Tennis Center, Guangzhou, CHN (hard – outdoor)
Zhe Li (CHN) d. Yoshihito Nishioka (JPN) 63 62

Taro Daniel (JPN) d. Ze Zhang (CHN) 76(3) 64

Mao-Xin Gong/Ze Zhang (CHN) d. Ben Mclachlan/Yasutaka Uchiyama (JPN) 57 75 64 

Yoshihito Nishioka (JPN) d. Yibing Wu (CHN) 62 60

Taro Daniel (JPN) d. Zhe Li (CHN) 63 67(4) 63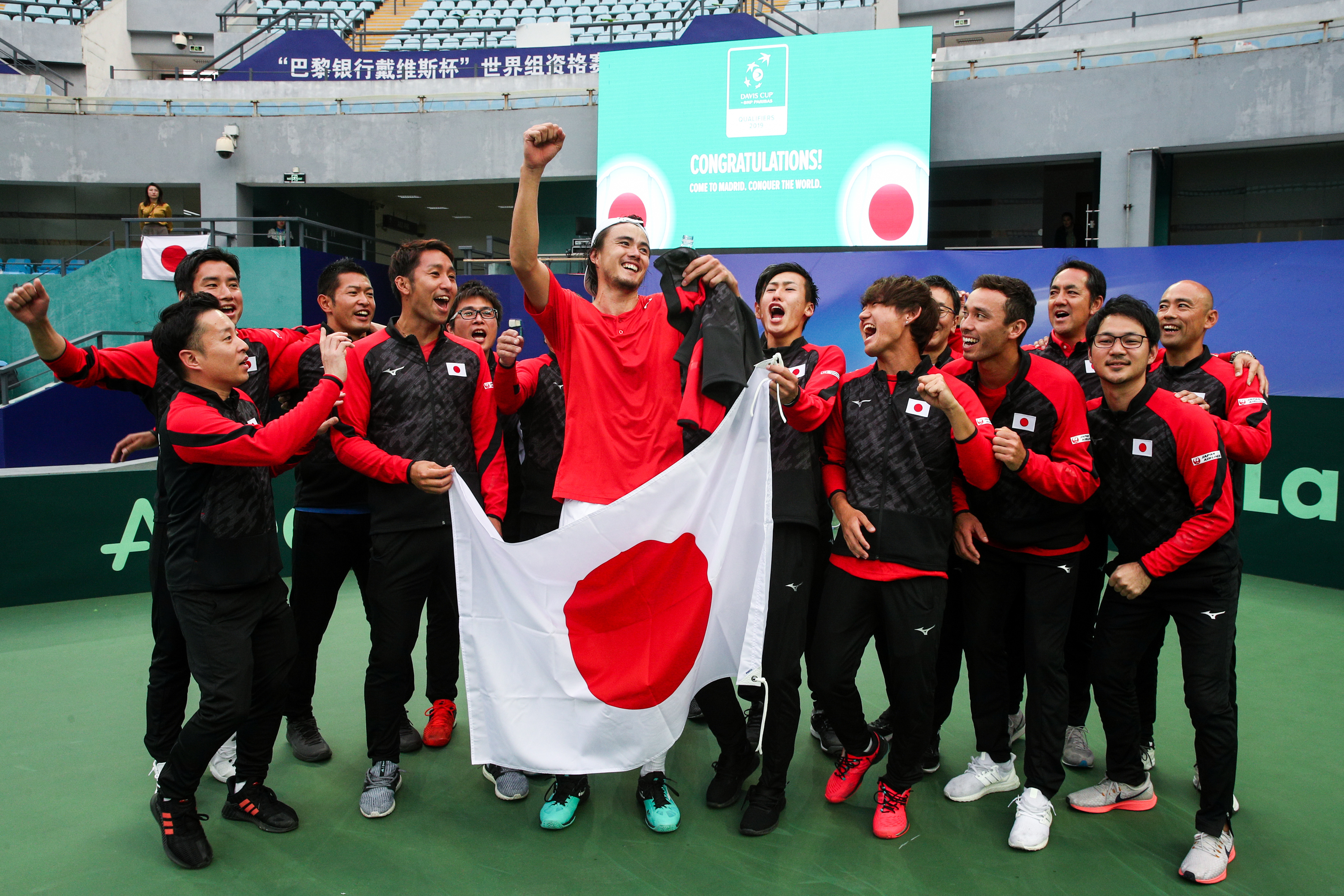 SERBIA defeated UZBEKISTAN 3-2
Venue: Saxovat Sport Servis Sport Complex, Tashkent, UZB (hard – indoor)
Dusan Lajovic (SRB) d. Sanjar Fayziev (UZB) 76(4) 63

Filip Krajinovic (SRB) d. Denis Istomin (UZB) 62 64

Sanjar Fayziev/Denis Istomin (UZB) d. Nikola Milojevic/Viktor Troicki (SRB) 26 61 63 

Denis Istomin (UZB) d. Dusan Lajovic (SRB) 63 64

Filip Krajinovic (SRB) d. Sanjar Fayziev (UZB) 46 63 60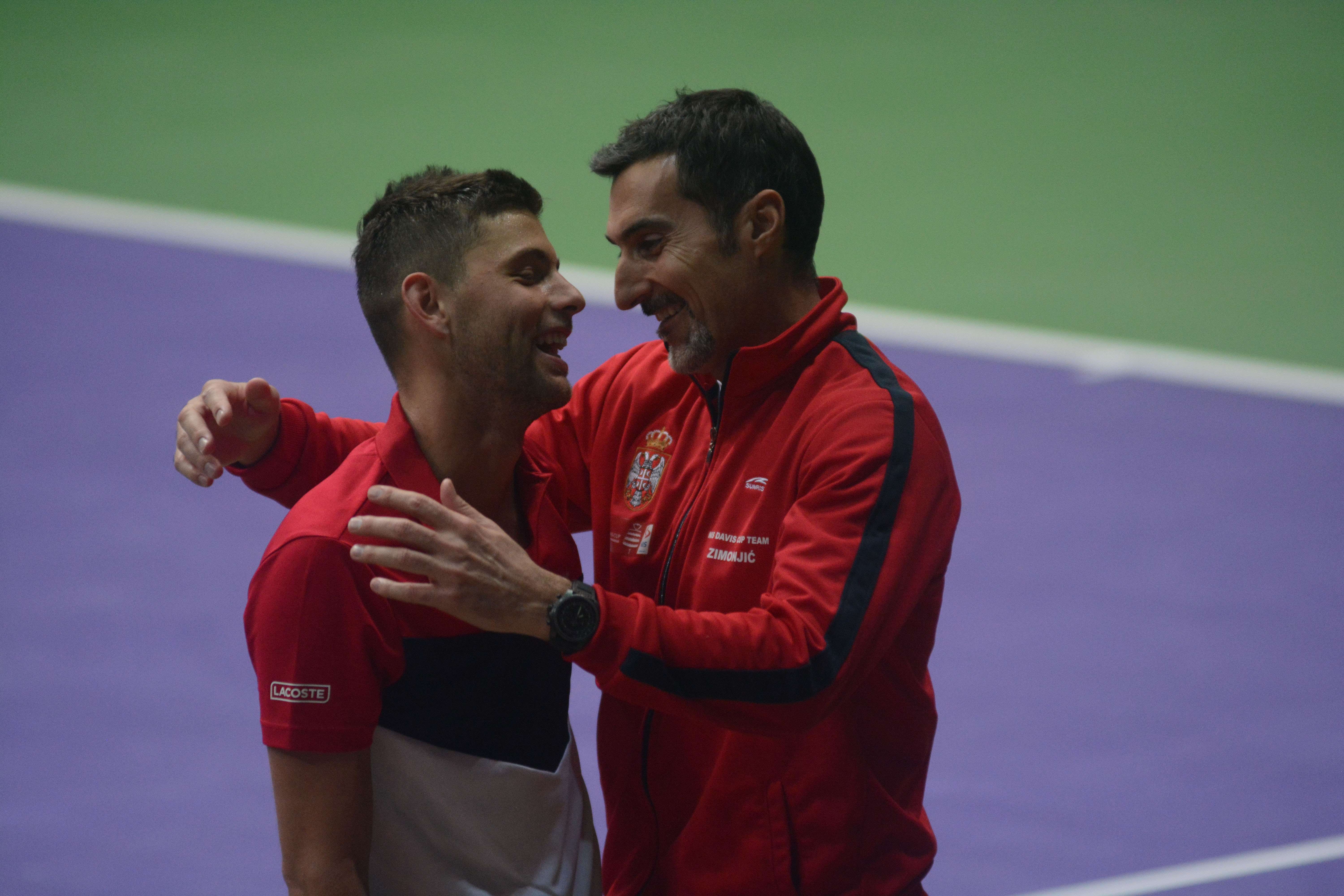 AUSTRALIA defeated BOSNIA/HERZEGOVINA 4-0
Venue: Memorial Drive Tennis Club, Adelaide, AUS (hard – outdoor)
John Millman (AUS) d. Damir Dzumhur (BIH) 63 62

Alex de Minaur (AUS) d. Mirza Basic (BIH) 63 76(0)

John Peers/Jordan Thompson (AUS) d. Mirza Basic/Tomislav Brkic (BIH) 75 61 

Alexei Popyrin (AUS) d. Nerman Fatic (BIH) 61 76(2)

John Millman (AUS) v Mirza Basic (BIH) – not played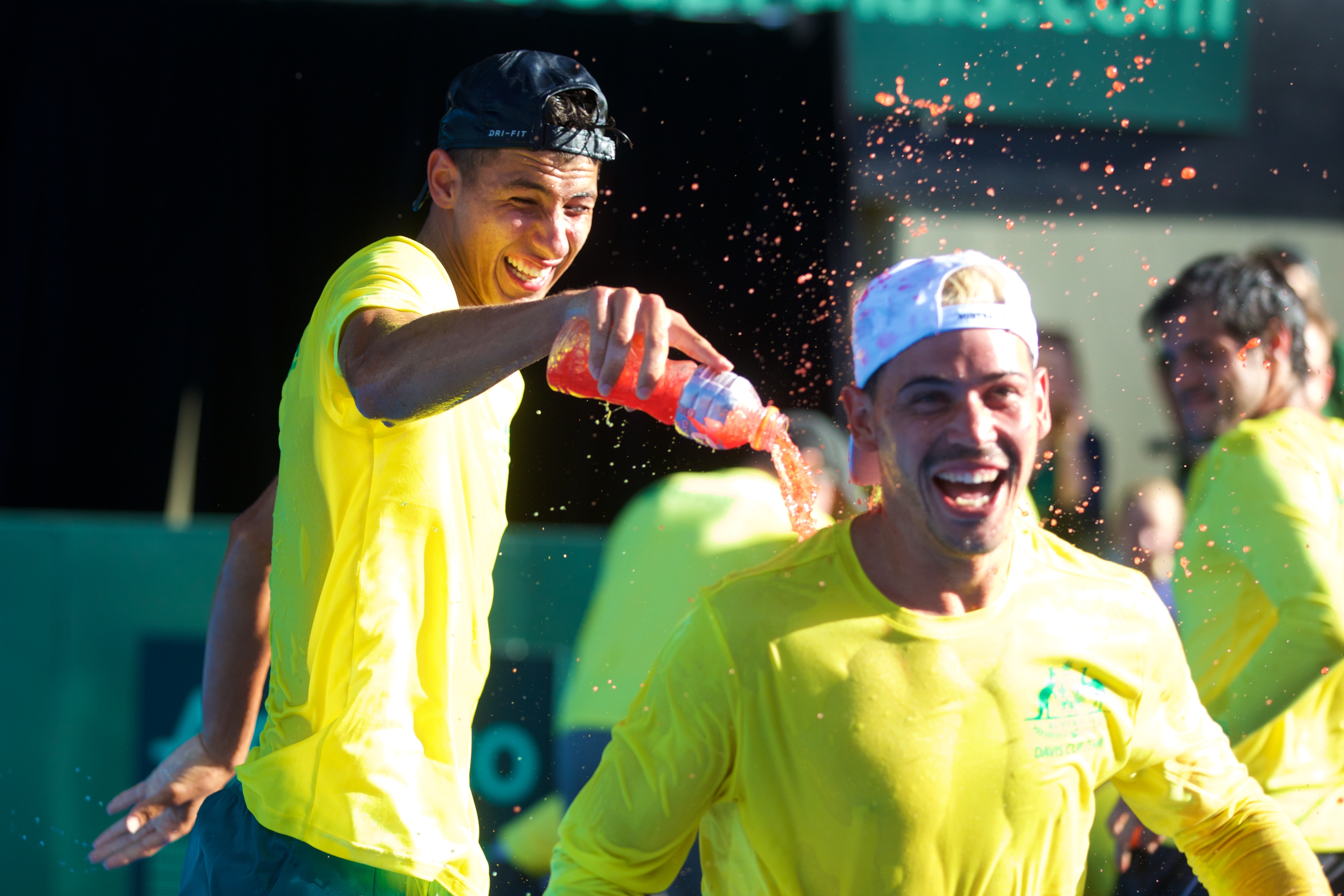 ITALY defeated INDIA 3-1
Venue: Calcutta South Club, Kolkata, IND (grass – outdoor)
Andreas Seppi (ITA) d. Ramkumar Ramanathan (IND) 64 62

Matteo Berrettini (ITA) d. Prajnesh Gunneswaran (IND) 64 63

Rohan Bopanna/Divij Sharan (IND) d. Matteo Berrettini/Simone Bolelli (ITA) 46 63 64 

Andreas Seppi (ITA) d. Prajnesh Gunneswaran (IND) 61 64

Ramkumar Ramanathan (IND) v Matteo Berrettini (ITA) – not played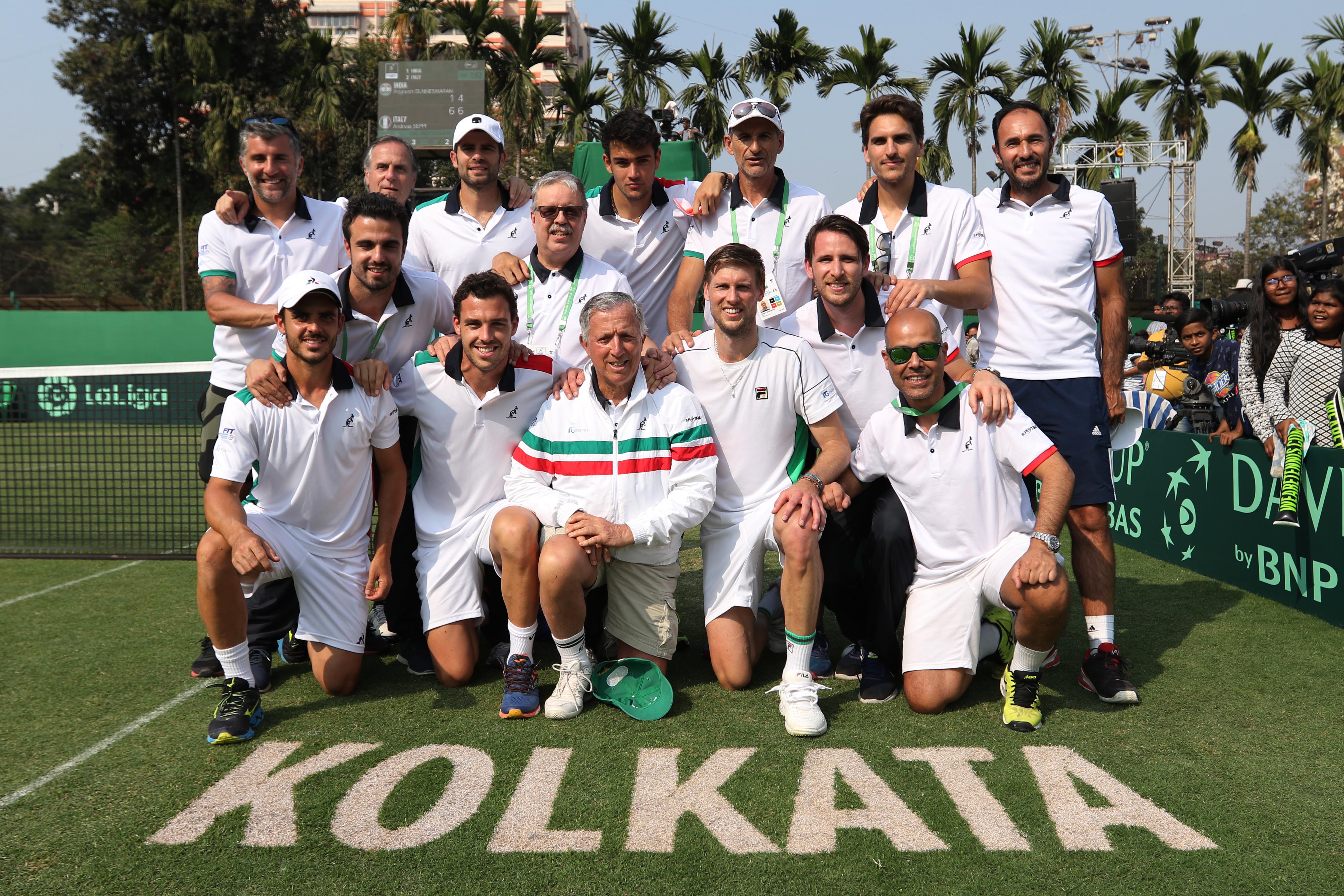 GERMANY defeated HUNGARY 5-0
Venue: Fraport Arena, Frankfurt, GER (hard – indoor)
Philipp Kohlschreiber (GER) d. Zsombor Piros (HUN) 67(6) 75 64

Alexander Zverev (GER) d. Peter Nagy (HUN) 62 62

Tim Puetz/Jan-Lennard Struff (GER) d. Gabor Borsos/Peter Nagy (HUN) 62 63 

Alexander Zverev (GER) d. Gabor Borsos (HUN) 63 64

Philipp Kohlschreiber (GER) d. David Szintai (HUN) 67(5) 63 [10-5]
RUSSIA defeated SWITZERLAND 3-1
Venue: Swiss Tennis Arena, Biel, SUI (hard – indoor)
Daniil Medvedev (RUS) d. Henri Laaksonen (SUI) 76(8) 67(6) 62

Karen Khachanov (RUS) d. Marc-Andrea Huesler (SUI) 63 75

Jerome Kym/Henri Laaksonen (SUI) d. Evgeny Donskoy/Andrey Rublev (RUS) 46 63 76(1) 

Karen Khachanov (RUS) d. Henri Laaksonen (SUI) 67(2) 76(6) 64

Marc-Andrea Huesler (SUI) v Daniil Medvedev (RUS) – not played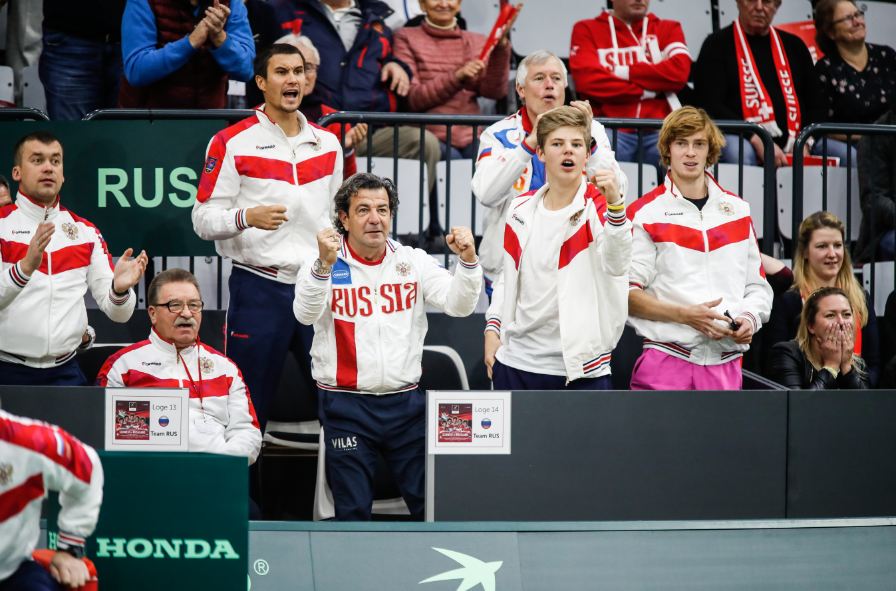 KAZAKHSTAN defeated PORTUGAL 3-1
Venue: National Tennis Center, Astana, KAZ (hard – indoor)
Alexander Bublik (KAZ) d. Joao Sousa (POR) 67(1) 64 64

Mikhail Kukushkin (KAZ) d. Pedro Sousa (POR) 62 60

Gastao Elias/Joao Sousa (POR) d. Timur Khabibulin/Aleksandr Nedovyesov (KAZ) 36 63 64 

Mikhail Kukushkin (KAZ) d. Joao Sousa (POR) 64 61

Alexander Bublik (KAZ) v Pedro Sousa (POR) – not played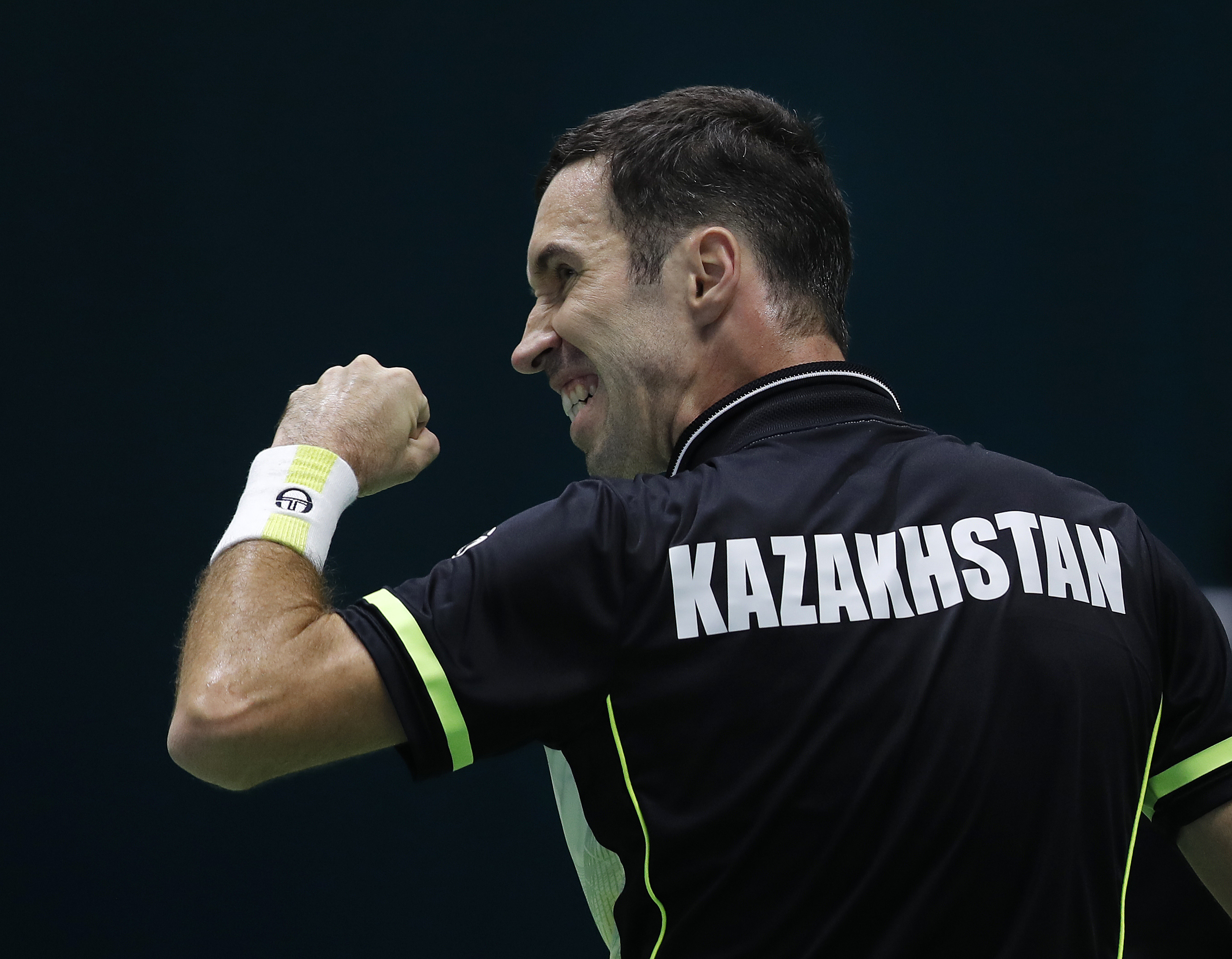 NETHERLANDS defeated CZECH REPUBLIC 3-1
Venue: Ostravar Arena, Ostrava, CZE (hard – indoor)
Jiri Vesely (CZE) d. Tallon Griekspoor (NED) 57 64 64

Robin Haase (NED) d. Lukas Rosol (CZE) 62 64

Robin Haase/Jean-Julien Rojer (NED) d. Lukas Rosol/Jiri Vesely (CZE) 76(5) 36 76(7) 

Robin Haase (NED) d. Jiri Lehecka (CZE) 64 26 63

Lukas Rosol (CZE) v Tallon Griekspoor (NED) – not played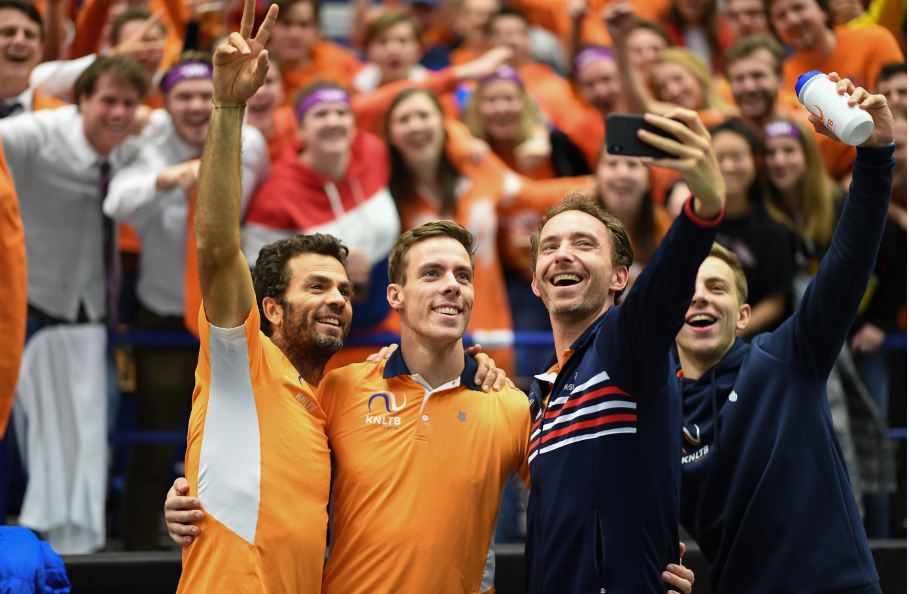 COLOMBIA defeated SWEDEN 4-0
Venue: Palacio de los Deportes, Bogotá, COL (clay – indoor)
Santiago Giraldo (COL) d. Elias Ymer (SWE) 62 64

Daniel Elahi Galan (COL) d. Mikael Ymer (SWE) 61 62

Juan-Sebastian Cabal/Robert Farah (COL) d. Markus Eriksson/Robert Lindstedt (SWE) 63 64 

Alejandro Gonzalez (COL) d. Elias Ymer (SWE) 63 63

Santiago Giraldo (COL) v Mikael Ymer (SWE) – not played
For updates regularly visit: allsportspk