Davis Cup World Group I and World Group II: Draws; Play-offs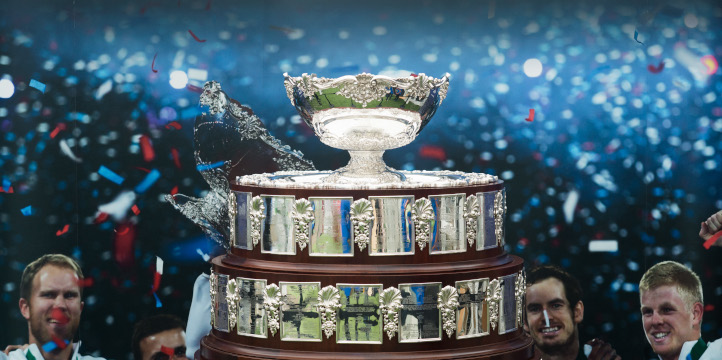 The draws for the 2020 Davis Cup World Group I and World Group II Play-offs were held at the ITF offices in London.
The play-off ties will be played at the same time as the 2020 Davis Cup by Rakuten Qualifiers, on 6-7 March, meaning a total of 36 Davis Cup ties will be played in 36 cities around the world that weekend.
The ITF has introduced a global format for Davis Cup Group I and Group II in 2020 enabling more nations to compete on a worldwide basis and against opponents they have not faced under the previous regional structure of the competition.
The draws were:
World Group I Play-offs (Losing nations from 2019 Group I ties v Winning nations from 2019 Group II ties)
Rafum Punjab Junior Tennis Championship 2019: Bilal & Haniya Clinch Titles
Ukraine (c) (*) v Chinese Taipei
Loser of Pakistan/India (c) (*) v Slovenia
Bolivia (c) v Dominican Republic
Turkey (c) v Israel
Bosnia and Herzegovina (c) (*) v South Africa
Mexico (c) (*) v Finland
Lebanon (c) v Thailand
Venezuela (c) (*) v New Zealand
Peru (c) (*) v Switzerland
Norway (c) (*) v Barbados
Lithuania (c) v Portugal
Romania (c) (*) v China, P.R.
World Group II Play-offs (Losing nations from 2019 Group II ties v Advancing nations from 2019 Group III events)
Latvia (c) v Egypt
Paraguay (c) (*) v Sri Lanka
Morocco (c) (*) v Vietnam
Indonesia (c) (*) v Kenya
Guatemala (c) (*) v Tunisia
Costa Rica (c) (*) v Bulgaria
Poland (c) (*) v Hong Kong, China
Syria (c) (*) v Zimbabwe
Philippines (c) (*) v Greece
Denmark (c) (*) v Puerto Rico
El Salvador (c) (*) v Jamaica
Georgia (c) (*) v Estonia
(c) denotes choice of ground (*) denotes choice of ground determined by lot
For more updates keep visiting allsportspk