Test Cricket is still regarded as the purest, longest and the highest form of cricket in the contemporary world and is currently played by a total 12 teams all around the globe.
With a total of 11 players on each side, a test match consists of 4 innings and a single match can go up to 5 days. This is the reason as to why it is called a Test match as it is literally a mental and physical test for both teams that are participating in it.
Before we contemplate on the future of this sport, let's briefly have an idea about the history of Test cricket.
Brief History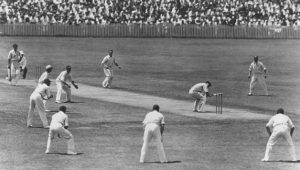 The history dates back to the late 19th century. The 1st recognized test match was played between England and Australia where Australia won the match by a margin of 45 runs.
Australia and England were also the 1st two teams to attain "Test Status", after which South Africa also gained this prestigious status after two years.
Test Cricket or cricket in general hadn't yet emerged as an international sport at that time. And that is why apart from these three teams, no other country attained this status until the 20th century in which a total of 7 teams signed for this format.
In the 21st century, 3 more teams gained test status with the latest one being Afghanistan that became a test team in 2018.
Currently, it is India who is leading the Test cricket rankings, followed by South Africa and Australia who are placed 2nd and 3rd respectively. In case you want to see the full Test team rankings, click here.
The Emergence One-Day and T20 Cricket
ODI cricket came into existence in 1971 but, this format of the game has never been a real threat to test cricket. It was when ECB approved a 20-over format in this game in order to make it more exciting, the future of Test Cricket began to take a hit.
Moreover, when BCCI started the first ever T20 league namely, the Indian Premier League in 2008, it was soon realized how T20 is going to take over on all the other formats of cricket.
And, that is exactly what has happened today as players have now become T20 specialists as they prefer to play T20 leagues for various reasons with economics being the most important.
Test Cricket – Should it exist in this Fast-paced Era?
The main reason as to why people have lost interest in this game as no one has the time to sit in front of a TV and wait for 5 days, much less go to the stadium and wait for the result of a single match.
This is one of the main reasons why people take much more interest in games like football, tennis etc. as they finish inside 3-4 hours.
And this is why T20 cricket was announced as it is of the same time frame as of some of the most watched popular sports in the world.
Player's Losing Interest In Test Cricket?
Not only people but cricket players are also shifting their interest from this format of the game. Most recent examples being New Zealand's Colin Munro who retired from this format after playing only one Test.
Similarly, England's Adil Rashid and Alex Hales have also chosen to focus on white-ball cricket as they have put their red-ball cricket on hold.
Also, players like Moeen Ali and former Australian Greg Chappell have also pointed out that players might not be interested anymore in this format and soon it will be the end of Test Cricket; And they might be right.
Cricket Boards, Media & Revenue
It's pretty obvious that cricket boards nowadays are more interested in making money rather than protecting the future of Test cricket. As, T20s are increasing every year while Test matches are slowly witnessing a consistent downfall.
The media also has a role to play in all this as they have to bring in advertisers and generate maximum viewership and if people are not interested there is no reason as to why they should broadcast a Test match over a T20.
Test Cricket Championships – Will This Be Effective?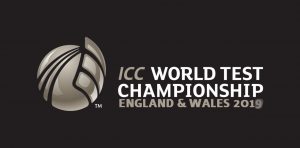 There was a dire need for a Test Cricket Championship and this step has already been taken by ICC as the first tournament of Test Championships will be held between 2019-21 wherein the top 9 test playing nations will participate.
Whether it will be a hit or miss only time will tell, but ICC effort is commendable at this point in time.
Measures To Protect Test Cricket
There is no doubt that the future of this format is in danger, however, several steps can still be taken to protect the oldest and most prestigious format of cricket. Some of them are:
Test Cricket still attracts large crowds in countries like Australia, England and South Africa as these countries have a proper marketing strategy that is properly laid out to make people interested in a Test Series.
However, in Asian countries like India, Pakistan etc. not much revenue is spent of the marketing of Test matches and this is the main reason behind small crowds in these countries.
Prize Money & Player Restrictions
This measure should be taken to retain national cricket players so that they do not compromise on Test Cricket. The prize should be increased considerably and the players should also be under contract of playing a set number test matches in a given time period.
What is the Future of Test Cricket?
A question which does not have a decisive answer, however, the allsportspk panel sums up that test cricket will continue mainly due to the reasons of 'tradition'. Although the interest of players, audience and financiers cum advertisers is bound to keep reducing.
Comment down below to let us know what are your thoughts about this format of cricket and what is its future in the upcoming years?
For updates regularly visit: Allsportspk