World Cup 2018: Footballers – The Last World Cup?
Playing for the World Cup trophy is a footballer's greatest wish and achievement but for a few players, it may be their last chance. Age and their performance in this tournament are the likely factors which might not let them have another chance to play for the World Cup trophy.
Allsportspk panel predicts that there is high probability of the following footballers, who may not be playing in World Cup 2022 in Qatar. 
Ahmed Musa – Nigeria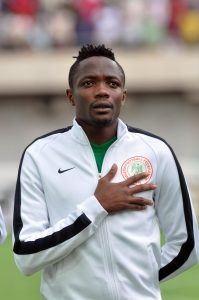 Despite the fact that he was known as a pace merchant, Ahmed only managed to score a total of 5 goals in 33 appearances for Leicester City and returned back on loan to his old club, CSKA Moscow where he again exhibited bad performance and was only able to score 9 goals in 23 appearances.
Even after his bad performance for two different clubs, Ahmed Musa was still named in the final 23-man squad of Nigeria. 
Thiago Silva – Brazil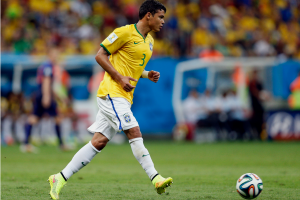 The Brazilian defender, Thiago Silva, and also the captain of Brazil National football team was named in the final squad of Brazil even though he led a humiliating campaign in the FIFA World Cup 2014.
Despite his old age, Thiago Silva can still resist a great attack from his opposition. However, it's his last chance of lifting up the World Cup's trophy along with his team as there are realistic possibilities that he cannot play at the age of 37 in the next world cup.
Luis Suarez – Uruguay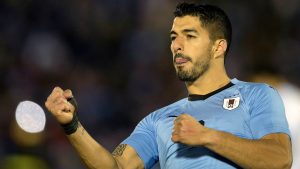 Suarez had a pretty decent season as he won the 2017/18 La Liga title with Barcelona and scored a total of 31 goals. Despite the fact that he's one of the best forwards in the world and showing no signs of ageing, Luis Suarez would be 35 in the next world cup which means that he would be highly unlikely to play for his country by then.
The Uruguayan footballer, Luis Suarez, has been a sensation to both Barcelona and his National team. The Uruguayan fans are hoping that Luis Suarez will score for them and win this world cup for them.
It is unrealistic that he will be performing at its peak as he's doing now. But Suarez has still got a chance of proving his worth in the FIFA World Cup 2018 and bring the trophy to Uruguay.
Gerard Pique – Spain
Despite the fact that Pique has proved himself as one of the best defenders in the world, and also winning the La Liga title this year, he is being disliked in Spain because of his support for the Catalonian Independence movement.
Moreover, Gerard Pique will be of 35 age by the next world cup and he cannot defend well at that time as he will be doing now. Also, according to some Spanish fans, Gerard Pique didn't deserve to play in this upcoming World Cup but still he made it to Julen Lopetegui's final list.
Gerard Pique, despite 31 years old, can still play at it's best in the World Cup. Although, he has won the 2010 World Cup but now is the last chance for him to lift the World Cup trophy along with Spain again.
Vincent Kompany – Belgium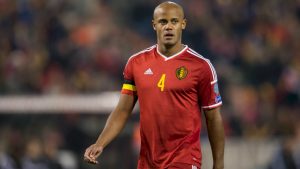 Vincent Kompany's was one of the best center-backs and a key player to Manchester City's success in the past years.
Despite the fact that he got injured last week while playing a friendly match against Portugal, however, Roberto Martinez – head coach, has still named him in the final 23-man squad for the tournament.
Nevertheless, the 32-years old, Vincent Kompany, has still got a last shot at the FIFA World Cup 2018 as he will be of 36 age in the next world cup being held in Qatar. 
Besides the age factor, there is a realistic possibility that it is Kompany's last world cup due being injury prone.
Lionel Messi – Argentina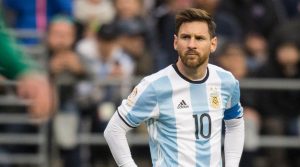 Lionel Messi is contemplated as one of the best players in the football world. Despite winning many trophies and unrivalled success for his club Barcelona, the Argentinian has never managed to won a silverware for his country.
As you all know, Argentina lost three finals including 2014 World Cup against Germany and two Copa Americas against Chile on penalties.
In the eyes of the World, if Messi wants to win their hearts and cement his status like Pele or Diego Maradona, he has to win a major international trophy for Argentina, which seems doubtful in the upcoming world cup.
However, Messi is 30 years old and still a goal-scoring machine, but he will be 34 by the next world cup which means that Lionel Messi will be surely unlikely to play for his country by then.
Messi also announced his retirement in 2016 after he missed the penalty against Chile which cost Argentina the Copa America title. His many fans believe that Lionel will hang up his boots after the FIFA World Cup 2018, whether Argentina win it or not.
Cristiano Ronaldo – Portugal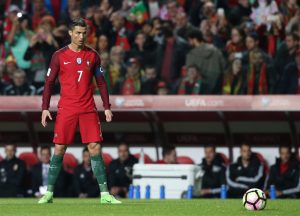 Despite his old age, Cristiano is still the best footballer on this planet before Lionel Messi. His presence will surely be noticed whenever he decides to hang up his boots from football.
However, Ronaldo led his team to win the 2017/18 UEFA Champions league but he made a slow start to the season. A poor performance was witnessed, but Cristiano shined for Real Madrid throughout the season and proved to the world that he is still the best footballer in the world.
Even though, Ronaldo has been defying age for a long time but the Portuguese striker will be 37 in the next world cup being held in Qatar.
Although, Portugal won the UEFA Euro 2016 against France but still they aren't among the favourites in the FIFA World cup 2018. But it is expected that Ronaldo will give its best in every match throughout the tournament and will lead Portugal to the ultimate glory.
For more updates regularly visit: Allsportspk