FMC International Men Squash C'ship '19: QF Round Held; Semi Finalists Decided
LAHORE: Quarter Final round matches of the FMC International Men Squash Championship-2019 were played at Punjab Squash Complex, Lahore.
The major upset of the day was the 8th seed Danish Atlas outclassing 2nd seed Asim Khan by 11-3, 11-6, 11-3. Danish Atlas was in command from the start and won the three games very convincingly against Asim Khan.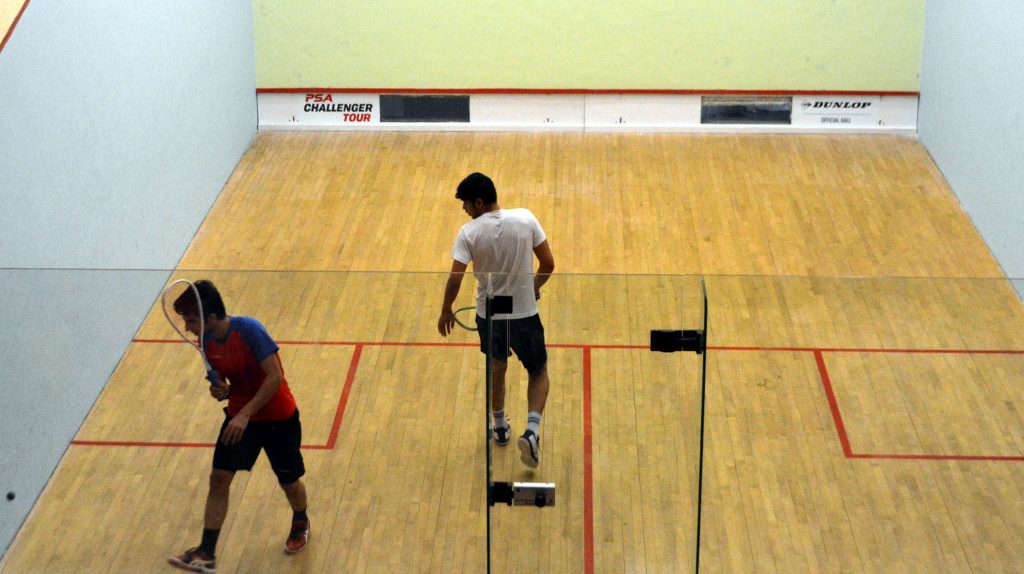 In other quarter finals event top seed Tayyab Aslam beat Khawaja Adil Maqbool by 11/3, 11/7, 11/5 in a match which lasted for 22 minutes. Tayyab play very well and in the semifinal.
In the 3rd quarter final Ammad Fareed the 3rd seed of the event beat Syed Ali Mujtaba Shah Bokhari by 11-4, 12-10, 11-7.
On (Friday) 14th June 2019, the first semi-final will be played between Ammad Fareed and Danish Atlas at 2.30 pm and the 2nd semifinal will be played after the match between Tayyab Aslam and Zahir Shah.
FMC International Men Squash C'ship 2019: Round 2
Results of the Quarter Final Matches (Prefix number denotes seeding, L denotes PSA invitee, W/C denotes Wild Card).
[1] Tayyab Aslam (PAK) beat [[7] Khawaja Adil Maqbool (PAK) 11/3, 11/7, 11/5 (22 minutes).
[6] Zahir Shah (PAK) beat [9/16] Abdul Malik Khan (PAK) 11-5, 11-13, 11-8, 11-9 (41 minutes)
[3]Ammad Fareed (PAK) beat [5] Syed Ali Mujtaba Shah Bokhari (PAK) 11-5, 12-10, 11-7 (31 minutes).
[8] Danish Atlas Khan (PAK) beat [2] Asim Khan (PAK) 11-3, 11-6, 11-7 (31 minutes)
For more updates keep visiting allsportspk