Football Europe-Match Day Review Of: Top 5 Club Leagues & Champion's League
By: Rafael Malik
La Liga – Match Day 8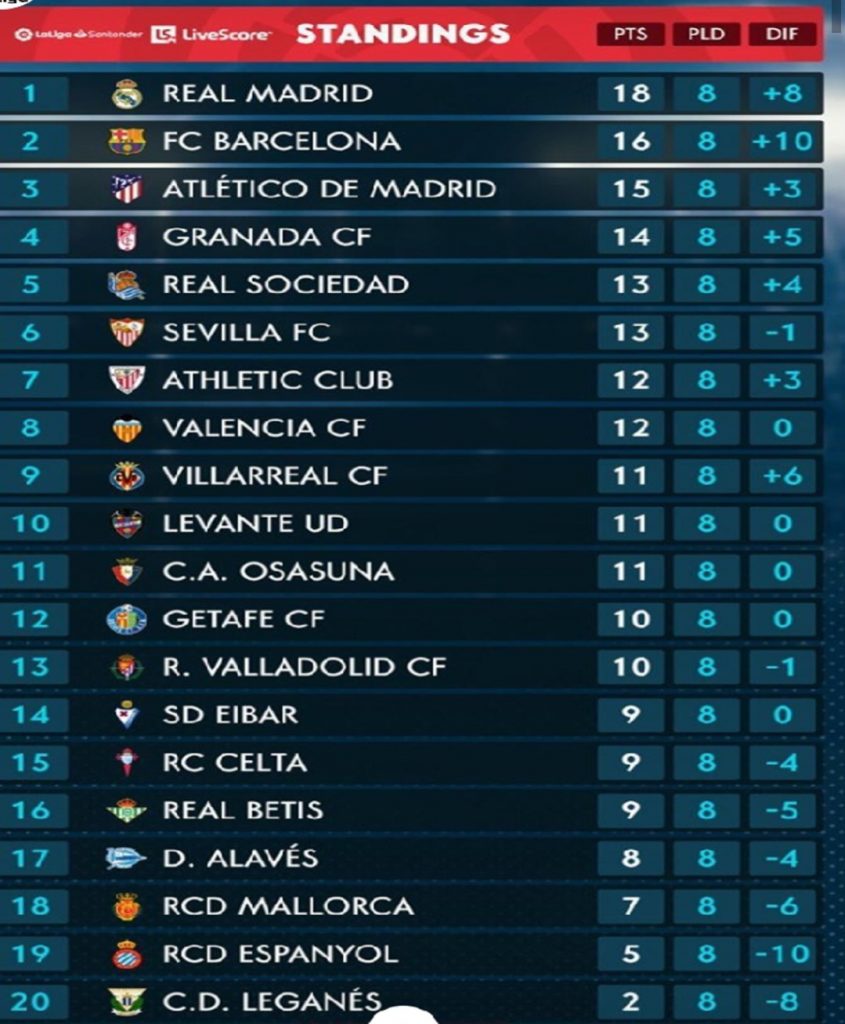 La Liga was impressive for Real Madrid who are at the top of the league and their bitter rivals FC Barcelona are at the second place. Real Madrid won 4-2 against Granda FC with their new signed player Eden Hazard, who scored his debut goal and also assisted Real Madrid to secure the 1st position with 18 points. With this the RMA team before the International break remains unbeaten so far in La Liga. FC
Barcelona stunned Sevilla FC 4-0 with Messi scoring a free kick, Suarez with the overhead kick goal, Dembele and Vidal also scored the match secured second place for the Catalans with 16 points. Atletico Madrid on the other side drew 0-0 to Valladolid giving them the third position on the La Liga table. The Match day shows how Laliga could heat up in a title race between Real Madrid and FC Barcelona
Premier League – Match Day 8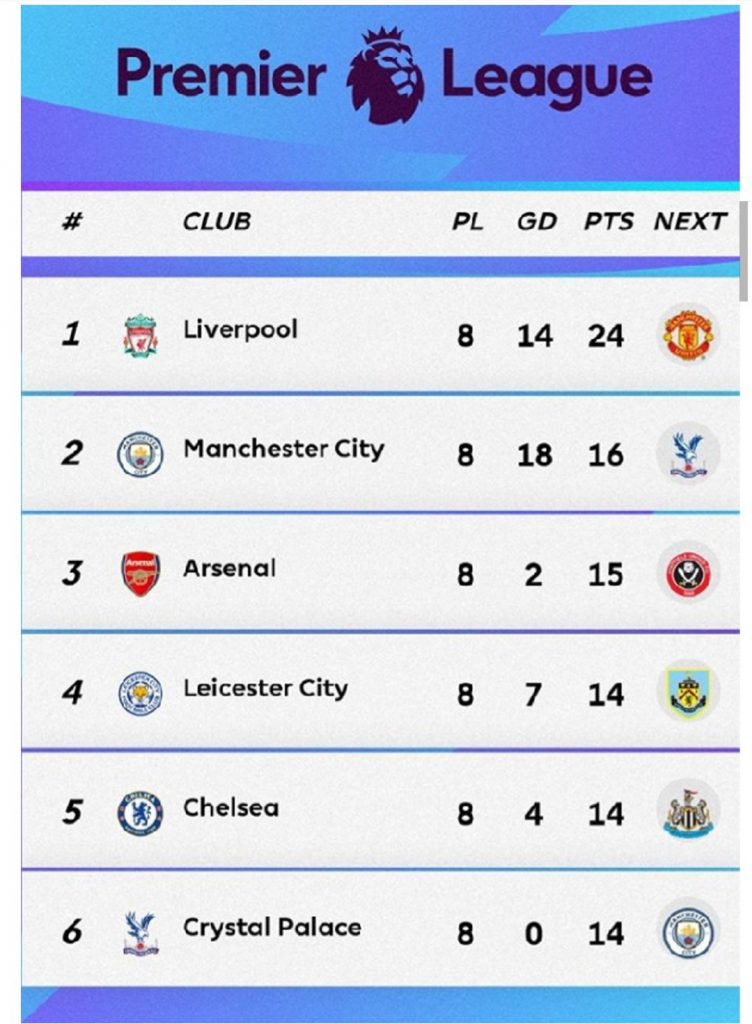 Liverpool leads the league with winning straight 8 matches winning their last match against Leicester City by getting penalty on the last seconds of the game and winning it 2-1. Manchester City were stunned by Wolver Hampton as they defeated them 2-0 in City of Manchester Stadium, extending their title race by 8 points against Liverpool. Arsenal had a good weekend as the won 1-0 against Bournemouth.
Chelsea also had a comfortable victory winning 4-1 against Southampton. Manchester United struggles as they lost to New Castle 1-0.
As from this point if Liverpool continue like this they for sure are the league winner and Manchester United should be more focused if they are willing to play Champions League next year.
Serie A – Match Day 8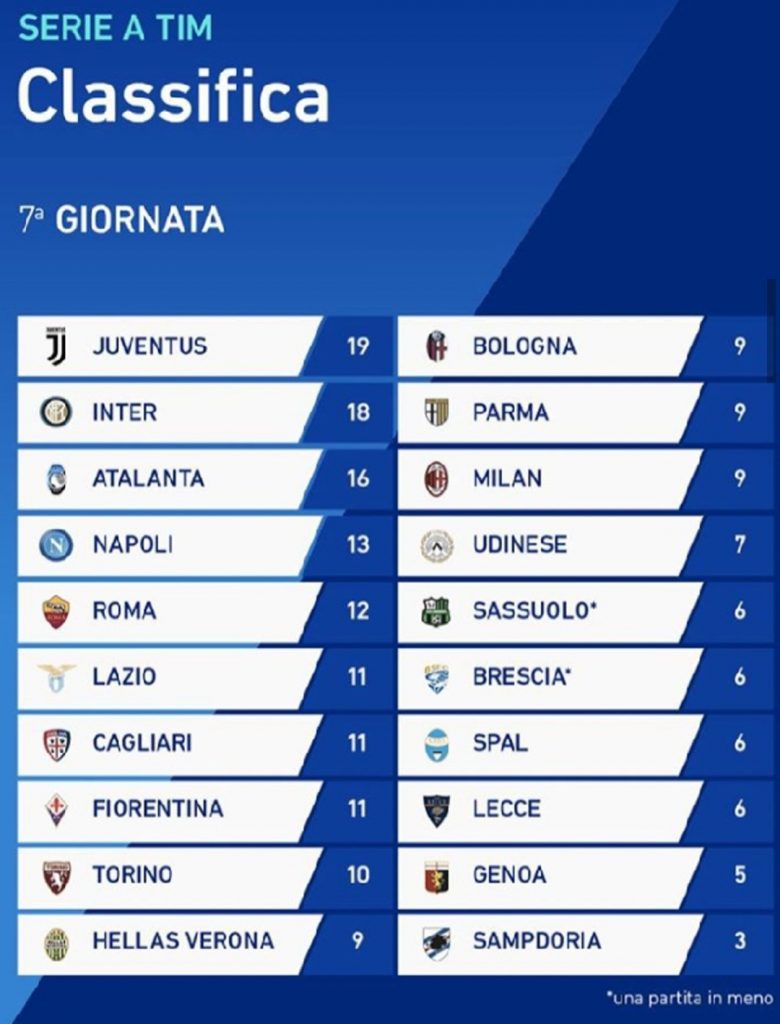 This weekend Derbi di Italia took place between Inter Milan and Juventus and it was also the decider for the first place on the league table as both sides were unbeaten. Juventus won 2-1 at San Siro and achieved 1st place in Serie A. Atlanta are third as they beat Lecce 3-1 and Napoli drew 0-0 with Torino giving them 4th place. Roma is fifth as they drew 1-1 against Cagliari. AC Milan although had a disappointing start but they did well this week and won 2-1 against Genoa. Florentina also won 1-0 against Udinese.
As per this matchday one thing is for sure that Inter Milan Is going to give a tough time to the defending Champions Juventus in the title race.
Football-Africa Cup of Nations-Last 16 Round: Host Egypt Stunned By South Africa
Bundesliga – Match Day 7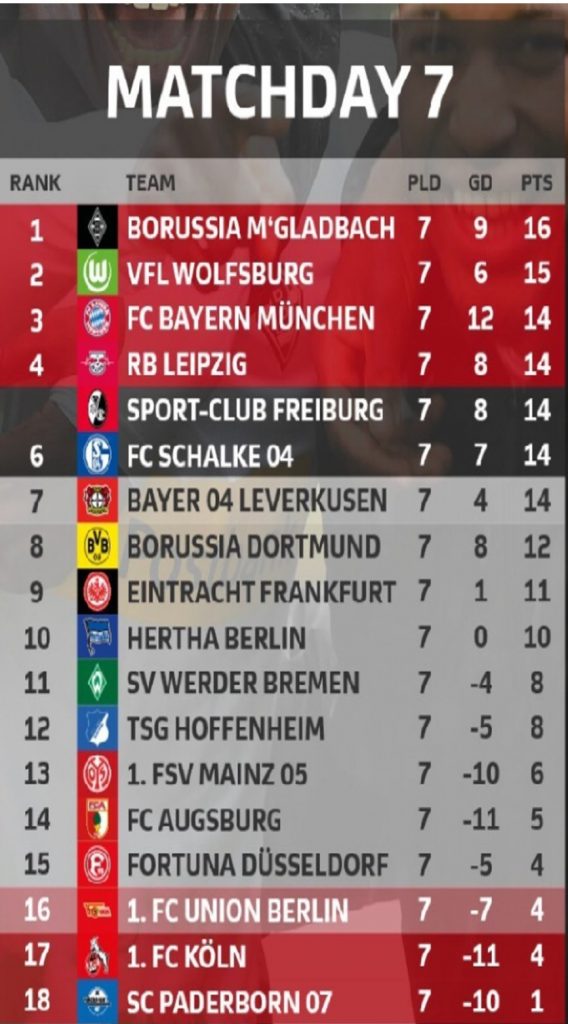 Bundesliga is one of the most challenging leagues this season with 10 teams getting to 10 point mark in just 7 games. This indicates how major teams like FC Bayern, Borussia Dortmund, Schalke, Leipzeg, Leverkusen, and Frankfurt can make the league challenging for the defending champions FC Bayern who are winning it from last 7 years. Bayern could have got a top spot but they lost 2-1 to TSG Hoffenheim. On the other hand Dortmund have been disappointing as they come at 8th position with losing two games and recently drew 2-2 to SC Freiburg.
Ligue 1 – Match Day 9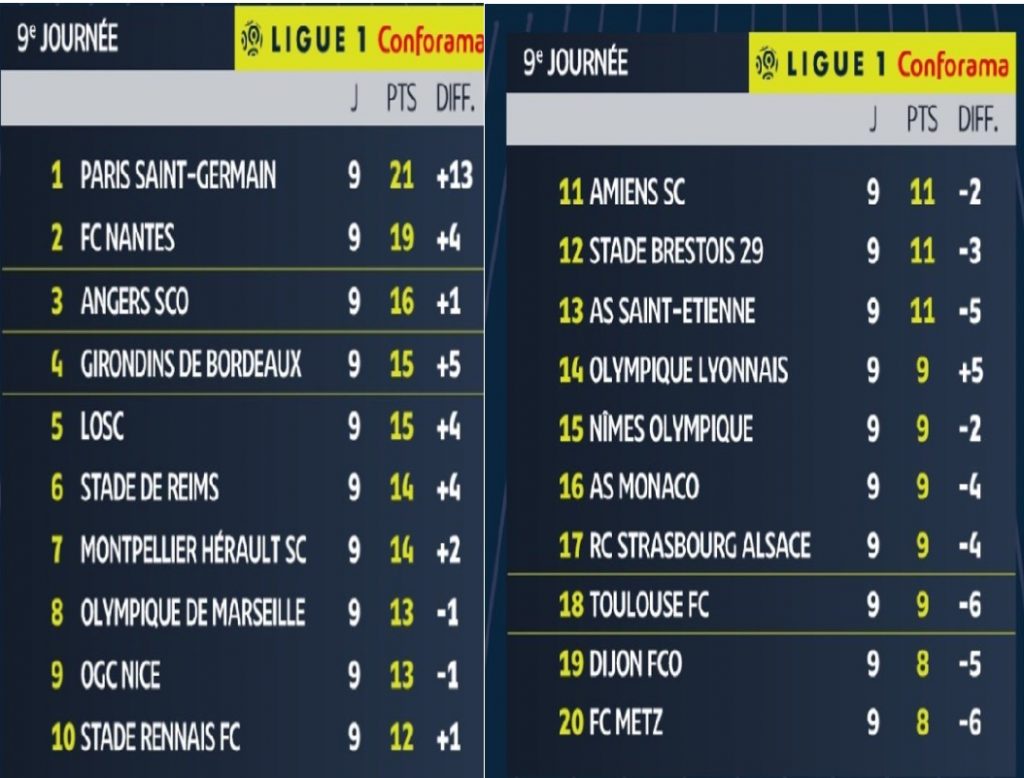 Ligue 1 is a pretty less competitive from last two years as AS Monaco is in decline. PSG leads the table despite having lost twice. Although they won their last league game 4-0 against Angers FC. As to Lyon it suffered defeat this time by 1-0 to St Etienne. Monaco was once again lost in decline and suffered 3-1 at the hands of Montpeller Herault making their relegation chances more credible. Marseille lost 3-1 to Aimen SC. FC Nantes is by far the only club which can give a hard time in the league to the defending champions PSG.
Champion's League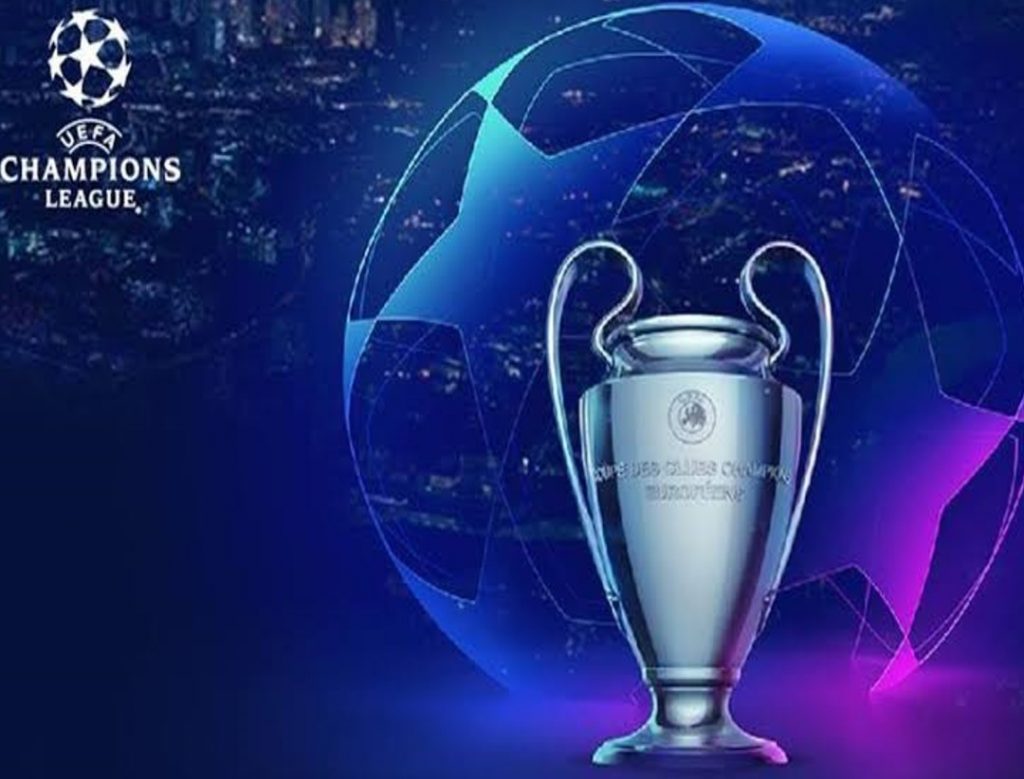 This weekend Champion's league was also on the heat as FC Bayern stunned Spurs 7-2 away from home. FC Barcelona won 2-1 against Inter Milan with Luis Suarez winning the goal of the week. Juventus won 3-0 against Bayer Leverkusen with Cristaino Ronaldo scoring for the 14th consecutive season and equaling the record of Iker Casillas of most victories in UCL. Atletico also had a comfortable 2-0 win over Lokomotiv Moscow. Real Madrid were 2-0 down in the first 40 minutes and then came up with a comeback making it a draw against Club Brugge. However, Madrid is on the bottom of the group stage PSG defeated Gallastary 1-0 and moved to the top place in the group. Manchester City won 2-0 against Zagreb. Liverpool had a battle with Red Bull as Salah scored the winner making the Reds win 4-3. Ajax won 3-0 versus Valencia with Ziyech with a screamer and on the same group Chelsea won 2-1 against LOSC.
For more updates keep visiting allsportspk