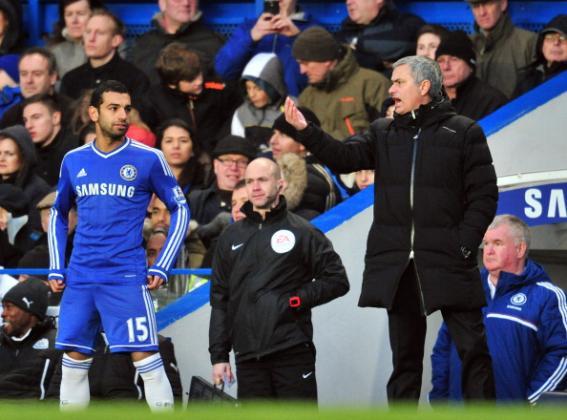 Mohammad Salah has been in riveting form as he is leading the goal scoring tally in the Premier League by a substantial margin. Salah, has now scored 43 goals in all competitions and is being compared with the likes of Ronaldo and Messi.
In all the hype surrounding this player, Jose
Mourinho was being criticized for letting the Egyptian star leave the club. However, Jose has rubbished these claims and put the blame on Chelsea.
The Egyptian sensation was bought by Chelsea but he could only make 19 appearances for the club after which he was sold to A.S Roma.
After spending a substantial time at Roma, he was transferred to Liverpool where Salah displayed his goal scoring abilities.
Chelsea fans and critics are blaming Mourinho for losing a potential future prospect for Chelsea, however Mourinho claims otherwise.
Not only that, Ex-Chelsea manager also claims that he was the one who chose Salah and he gave him sufficient time to showcase his skills. However, Salah was young and he was not prepared mentally as well as physically.
But, even after that he did not lose faith in the player as he sent him to Fiorentina on loan so that he could mature his game and take it to another level. However, the decision to sell him for another player came shortly afterwards and according to Mourinho, it was not his call.
Is Mohammad Salah the only player that Chelsea lost?
Let's put it this way. Chelsea have been out of luck this season as they lost not one but three potential stars of this sport.
The first one is obviously Mohammad Salah who soared to new heights when he joined Liverpool. The second one is Kevin De Bruyne who was sold to Manchester City, a club who has now won the Premier League, all thanks to Kevin's exceptional ball play.
The third player that Chelsea will regret letting go of is Romelu Lukaku who is now an established striker at Manchester United.
In the end, the worst decision for Chelsea turned out to be of selling Salah, and maybe after this decision they need to re-evaluate their player judging skills.
For updates regularly visit: Allsportspk