Lahore Polo Club 2018-19: Delayed Season Starts 29th Jan.; Zameen Polo Cup 
LAHORE: The second half of the Lahore Polo Club 2018-19 season was to commence a week ago with holding of the Mirza Sikander Ali Baig Polo Cup. However, due to weather conditions the Cup was temporarily cancelled.
As per the Lahore Polo Club schedule, the season will start with Zameen Polo Cup 2019, scheduled from 29th January – 3rd February 2019.
The team and players participating in Zameen Polo Cup 2019 are as follows: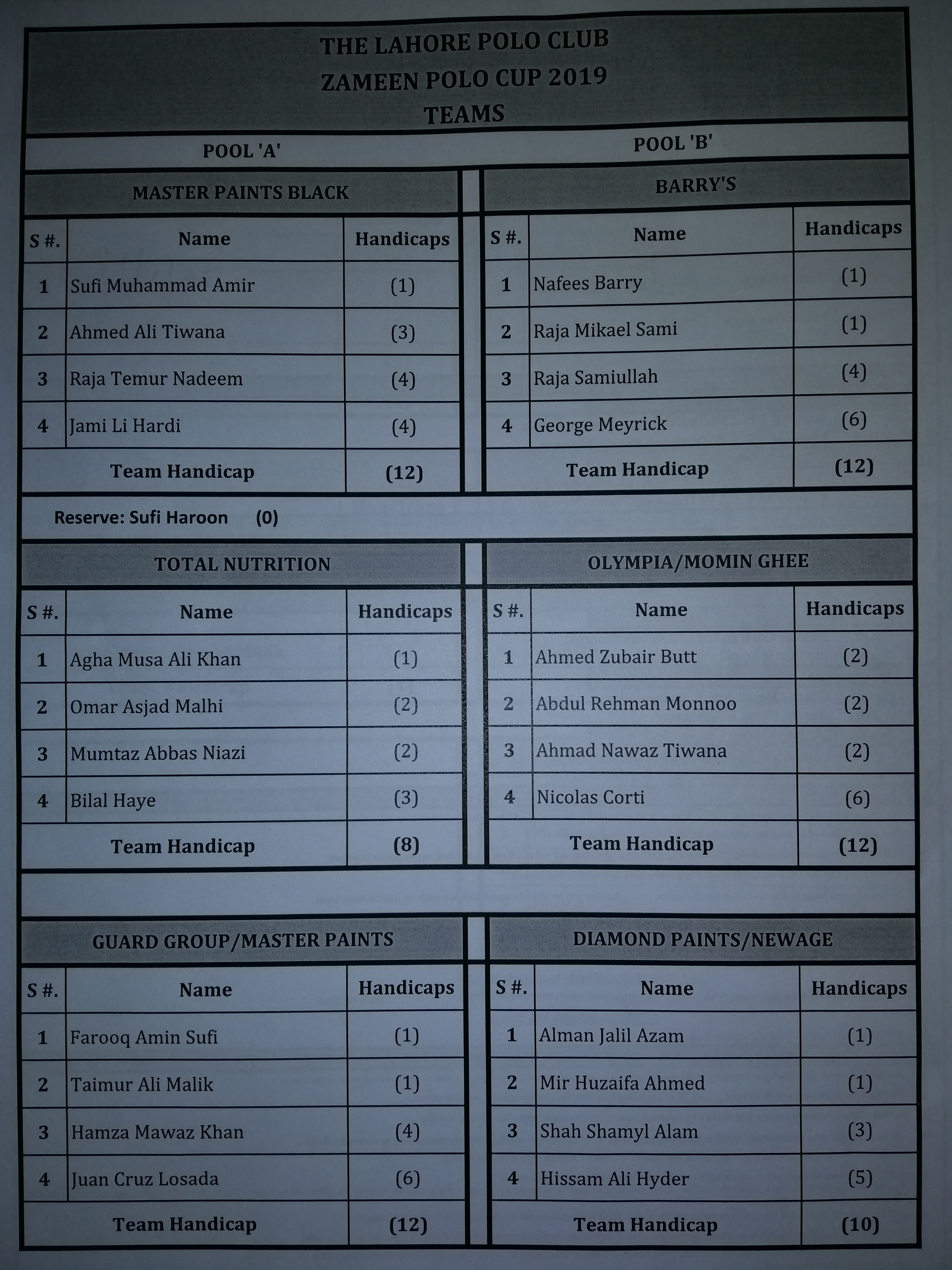 For more updates keep visiting allsportspk