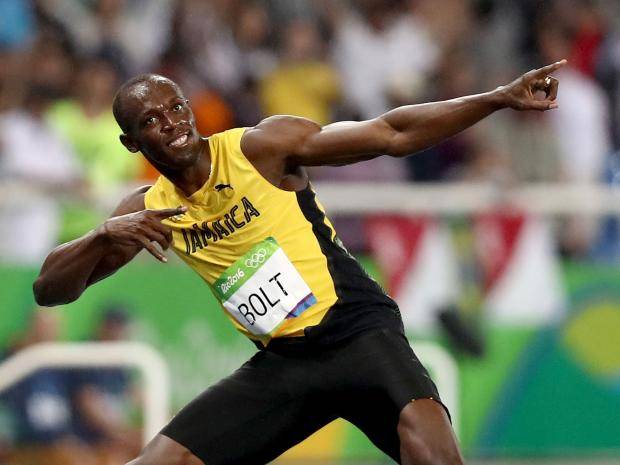 After dominating the race track for more than a decade as one of the fastest athletes the world had ever seen, Usain Bolt decided to hang his boots as he retired at the age of 30 years old in 2017.
What Usain Bolt Achieved in His Lifetime Career?
The list is long as Bolt had a habit of breaking his own records for fun in his whole career. An 11-time world champion, Usain Bolt holds the record of being the fastest man to finish 100-meter and 200-meter races.
Gold Medals
The medal tally in Bolt's career is quite long, however, what always mattered to him was the Gold medal and he won it for a total of 9 times in his career. Of these 9 medals, three of these medals came in consecutive Olympics, which is a record in and itself.
Variety
Usain Bolt was a versatile sprinter as he participated in 3 major events in all of his career namely 100-meter, 200-meter and 4×100 meter relay races.
Net Worth
Bolt dominated the race-track in his for over a decade and this sport compensated him generously and as of 2018 he has a net worth of over $60 million.
Usain Bolt's Legacy As The Fastest Man on Earth
Several times in his career he was labelled as the fastest man the world has ever seen. People from all over the world especially his fellow Jamaicans looked at him as their idol figure that inspired them.
However, after his retirement a huge gap needs to be filled as the race track looks for its next Usain Bolt. So, the question which is always surrounding people's mind when they see the race track is: "Who will be the next Usain Bolt?"
For this purpose, Allsportspk presents you with this article that will discuss the Top five candidates that are most likely to replace Usain Bolt and take his place as the fastest man on earth.
 Christian Coleman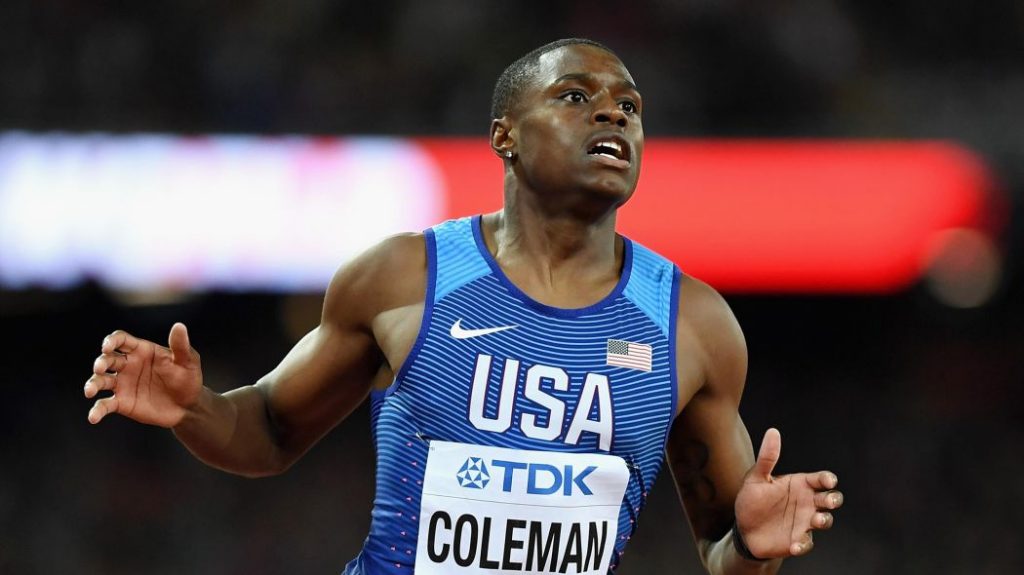 A 22-year aged young fellow from the USA, Christian holds the record of finishing the 100-meters race in 9.82 and the 200-meters race in 19.85 seconds.
With these outstanding figures, he is always being compared to the likes of Bolt whenever he sets his foot on the track.
His Recent Performances Reeks of Potential
Christian's performances at the London World Championships was phenomenal and he was all set to take the Gold medal but Justin Gatlin overtook him and he settled for a silver.
But, after this performance Christian won the indoor title in March 2018 and not only that he made a world-record while doing so as he completed the 60m race in 6.34 seconds; Phenomenal.
Christian Coleman is young and if he continues these performances he will most likely take the place of the retired legend; Usain Bolt.
Justin Gatlin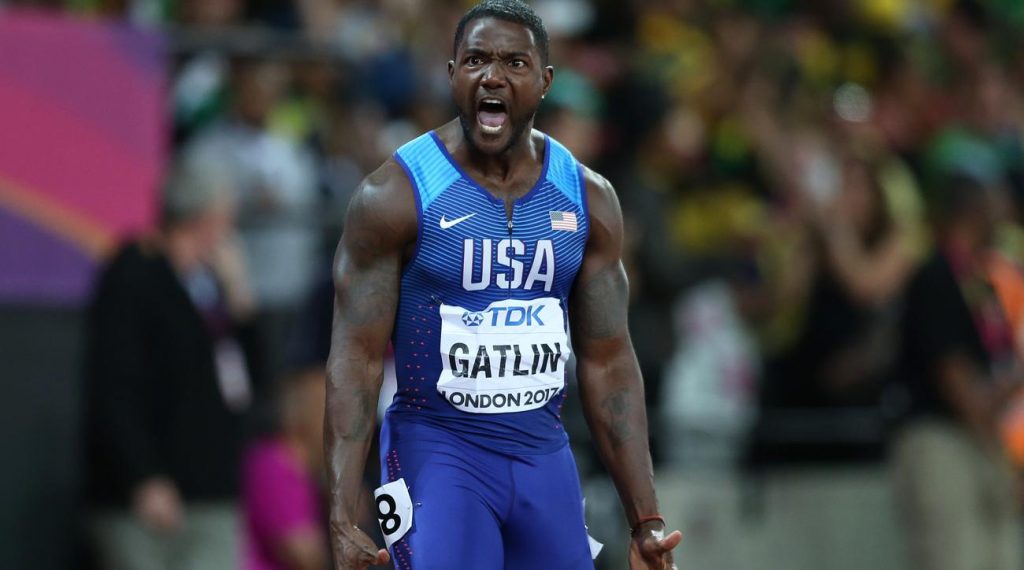 Some players just don't seem to age. Justin Gatlin is one of them as despite being 36-years old, the man is a tough competitor and has proven himself many a times in this sport.
Justin holds a record of 9.74 seconds in the 100-meters race and a 19.57 seconds record in the 200-meters race. Despite being involved in a major doping incident, Justin Gatlin arrived four years later and made two Olympic finishes behind Usain Bolt.
Gatlin Humiliates Bolt's Farewell
Justin had always been very competitive with the Jamaican and he got his revenge from the legend on his farewell race as he took the 100 meters title from the race-track king.
Not many people like the athlete for several reasons but this cannot stop the 36-year old from taking the position of the former legend, Usain Bolt in the ending moments of his career.
Andre de Grasse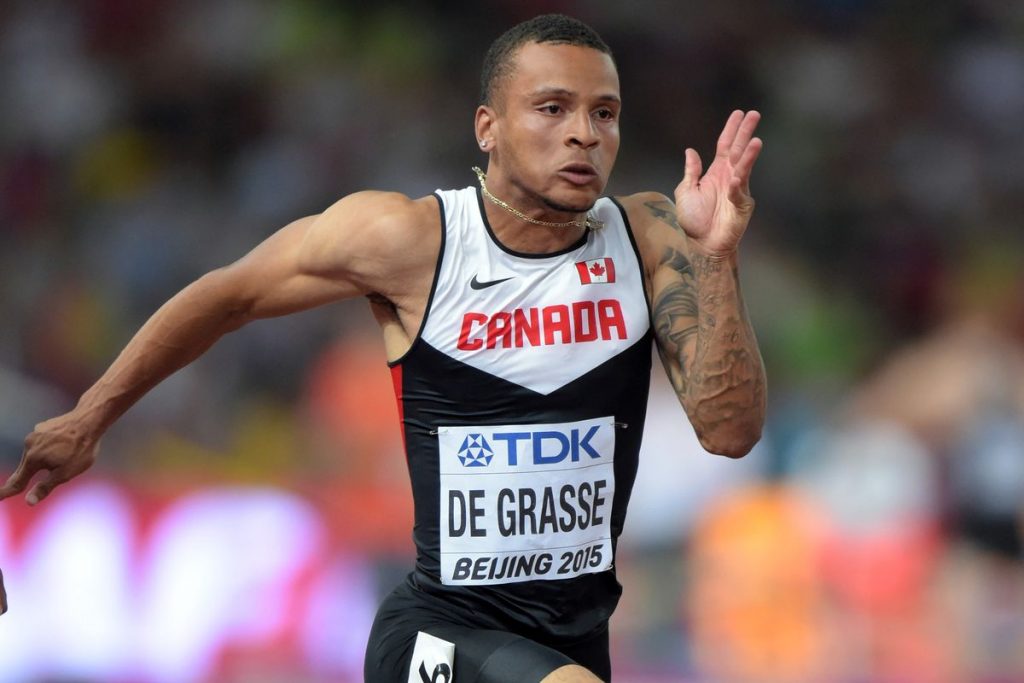 Canadians are proud of this young man as the 23-year holds the record of finishing the 100-meter and 200-meter sprints in 9.91 and 19.80 seconds, respectively.
Winning medals comes easy to Andre as he holds the honor of winning medals in both 100m and 200m in the Rio Olympics 2016.
Hamstring Injury and a Comeback
A hamstring injury prevented the player from participating in the World Championships and Commonwealth Games as he was out of the game for 9 months.
However, after his recent return one can only hope that he gets better and continues to break records to fill the shoes of Bolt in the coming years.
 Yohan Blake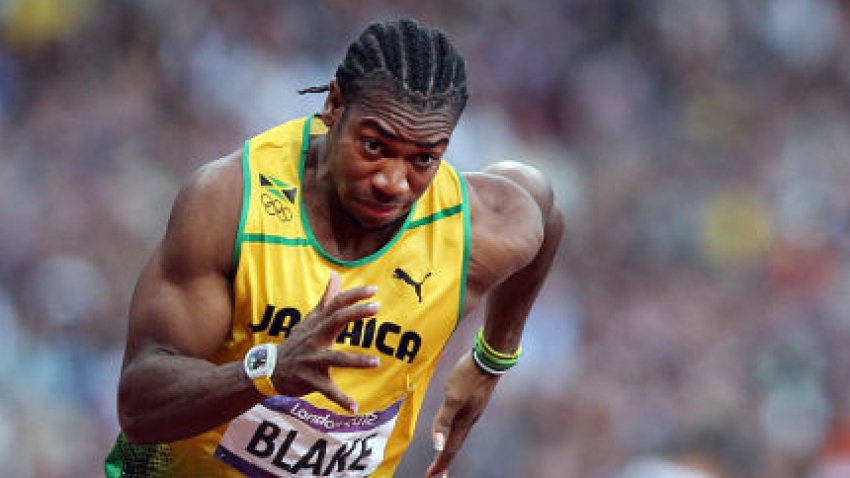 This is the first Jamaican that we have listed here and the reason we chose Yohan Blake is pretty clear; he has the potential. Blake's performances have always superseded his age as the 28-year old has several records to his name.
His 100-meters record in 9.69 seconds and he broke this barrier for the first time in 2010, when he took the title from Usain Bolt that year.
A List of Medals and Persistent Injuries
Injuries have played a major role in his career from preventing the Jamaican to reach the heights that he was and is fully capable of getting at. His recent performances have also been average due to this reason, but he is a player that has the potential of making a comeback and take the place of Usain Bolt as Jamaica's next hero.
 Akani Simbine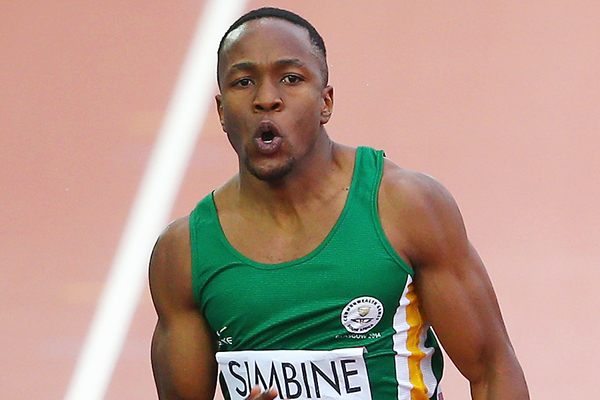 The last candidate in our list is Akani Simbine that hails from South Africa and holds the record of 9.89 and 19.95 seconds in 100-meter and 200-meter races, respectively.
Although, the 24-year old mostly goes unnoticed, however this hasn't stopped the young sprinter from making his way to the top ranks of this sport.
Broke the National Record in 2016
The potential of this kid was recognized by many individuals when he broke the 100-meter national record in 2016 by recording his career best figures of 9.89 seconds on the charts.
Simbine proved himself to be a consistent sprinter as he broke the 10 seconds bar eight times in 2017. With an overall likeable personality, Akani Simbine might become a force to reckon with in the upcoming years if he continues to show this level of consistency.
Who Do You Think will Replace Usain Bolt?
This was our list of the top 5 athletes that we think are capable of taking the place of Usain Bolt. Comment down below if you think anyone from this list or other than can be the "Fastest Man on the Earth"
 For updates regularly visit: Allsportspk