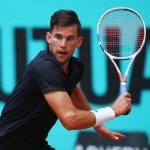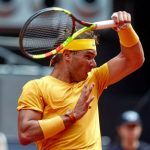 Rafael Nadal was the undisputed favourite to win this match against Dominic Thiem in the quarter-finals of Madrid Open. However, Dominic Thiem who is currently ranked 7th in the World Tennis rankings proved to be a much tougher opponent for Nadal.
In a surprising turn of events, Thiem managed to beat the World No.1 to knock him out of the Madrid Open.
Why this Defeat was so Surprising?
This was an outrageous match not only because Rafael lost, but because Nadal lost on clay which he is a master of playing on.
Before this match, Nadal had a streak of winning 50 straight sets on clay and was the undisputed Universe Clay Boss in Tennis.
Not only that, Nadal is an absolute legendary player and a treat to watch on clay. However, this did not bother Dominic Thiem as he won against the reigning number one Tennis player in the world.
This defeat also marked the end of Nadal's excellent streak of winning consecutive sets. Nadal had previously won 50 consecutive sets on clay, however Dominic ensured that this record doesn't grow further.
How it Happened?
It was never going to be easy for Dominic as it wasn't as beating Rafael demanded him to play huge hits against Nadal. Moreover, Thiem also proved to be the very few players in Tennis that matched Rafael's Top spin and pace.
And, his unusual intelligence of hammering the ball was the main factor as to why he won the match against Nadal after very hard-fought set wins.
Rafael Nadal's Advice to Dominic Thiem
After the match Nadal warned Dominic that he has still a lot of work to do if he wanted to be considered a tough opponent. Furthermore, he also said that he should not get too carried away after winning against him in the Madrid Open.
For updates regularly visit: Allsportspk