LPC LAHORE: Three more matches were decided in the Diamond Paints National Open Polo Championship for Quaid-e-Azam Gold Cup 2018 at the Lahore Polo Club (LPC) grounds.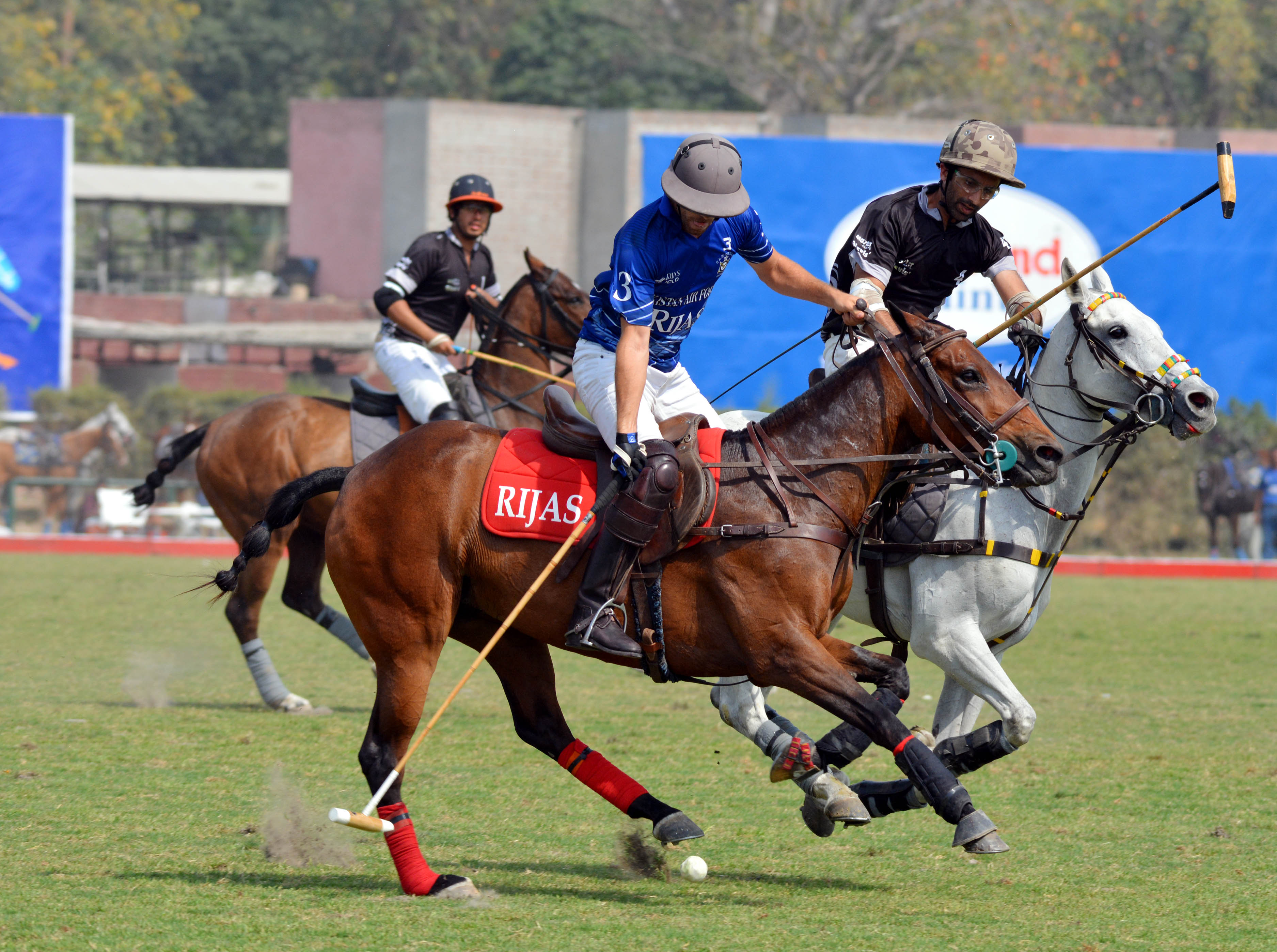 Juan Cruz Losada struck four goals to guide Master Paints/Rizvi's to a thrashing 8-1 victory over Rijas Aces/PAF in the first encounter of the day. Besides Losada's four goals, Farooq Amin Sufi scored a brace while Saqib Khan Khakwani and Hamza Mawaz Khan hit one goal each to complete the tally for the victors. From the losing side, the only goal was converted by Deigo Araya.
Rijas Aces/PAF scored the opening goal in the first chukker to take 1-0 lead. Master Paints/Rizvi's bounced back in the second chukker by thwarting three-back-to-back goals to get 3-1 edge. In the third chukker, Losada first converted a 60-yard penalty and then fired a field goal in the beginning of fourth chukker to enhance their lead to 5-1. Farooq Amin then produced one more to further stretch their lead to 6-1. In the fifth and last chuker, Losada and Farooq hit one goal each to give Master Paint/Rizvi's 8-1 lead which remained intact till the end and they won the match with a big margin of 8-1.
Barry's vs Diamond Paints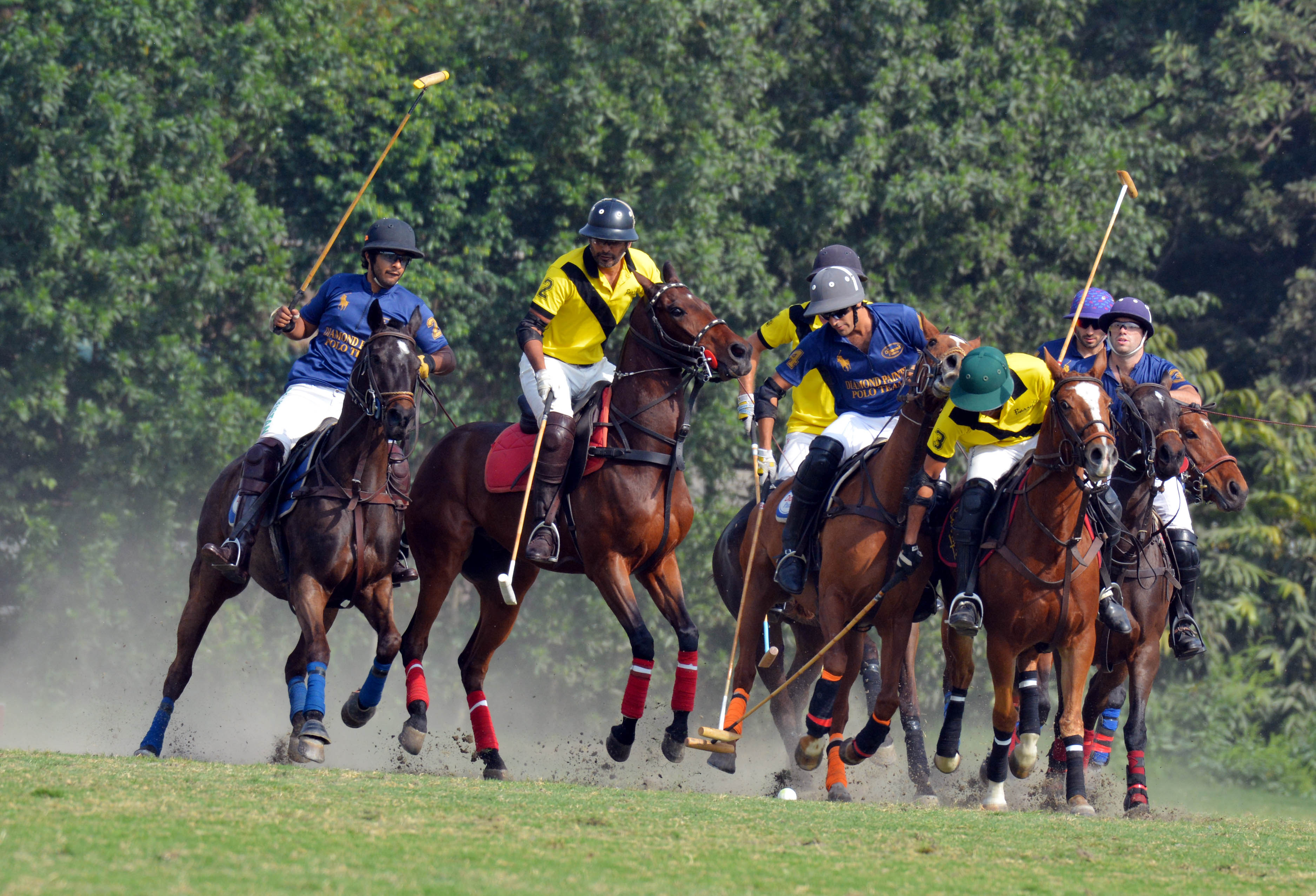 Eight-star Juan Maria Guinazu (Tito) helped Barry's outpace spirited Diamond Paints in the second match of the day. Besides Guinazu's eight goals, Bilal Haye and Nafees Barry contributed two and one goal respectively. Macos Araya also displayed quality polo for the losing side and pumped in fabulous five goals and Eulogio Celestino and Mumtaz Abbas Niazi contributed two and one goal respectively but it couldn't help them change their results.
The first chukker proved to be a high-voltage as six goals – three goals each – were scored by both the sides. Barry's made a strong comeback in the second chukker by hammering three goals to take healthy 6-3, which was later reduced to 6-4 by the close of the chukker. The third chukker also proved to be high-scoring one as six more goals were converted in it. Once again three goals each were banged in by both the sides to make it 9-7. Diamond Paints fought back well and struck one more in the start of the fifth and decisive chukker to reduce the deficit to 9-8. But Barry's once again prevailed over their opponents and slammed in two more to win the match by 11-8.
Army vs  Master Paints Black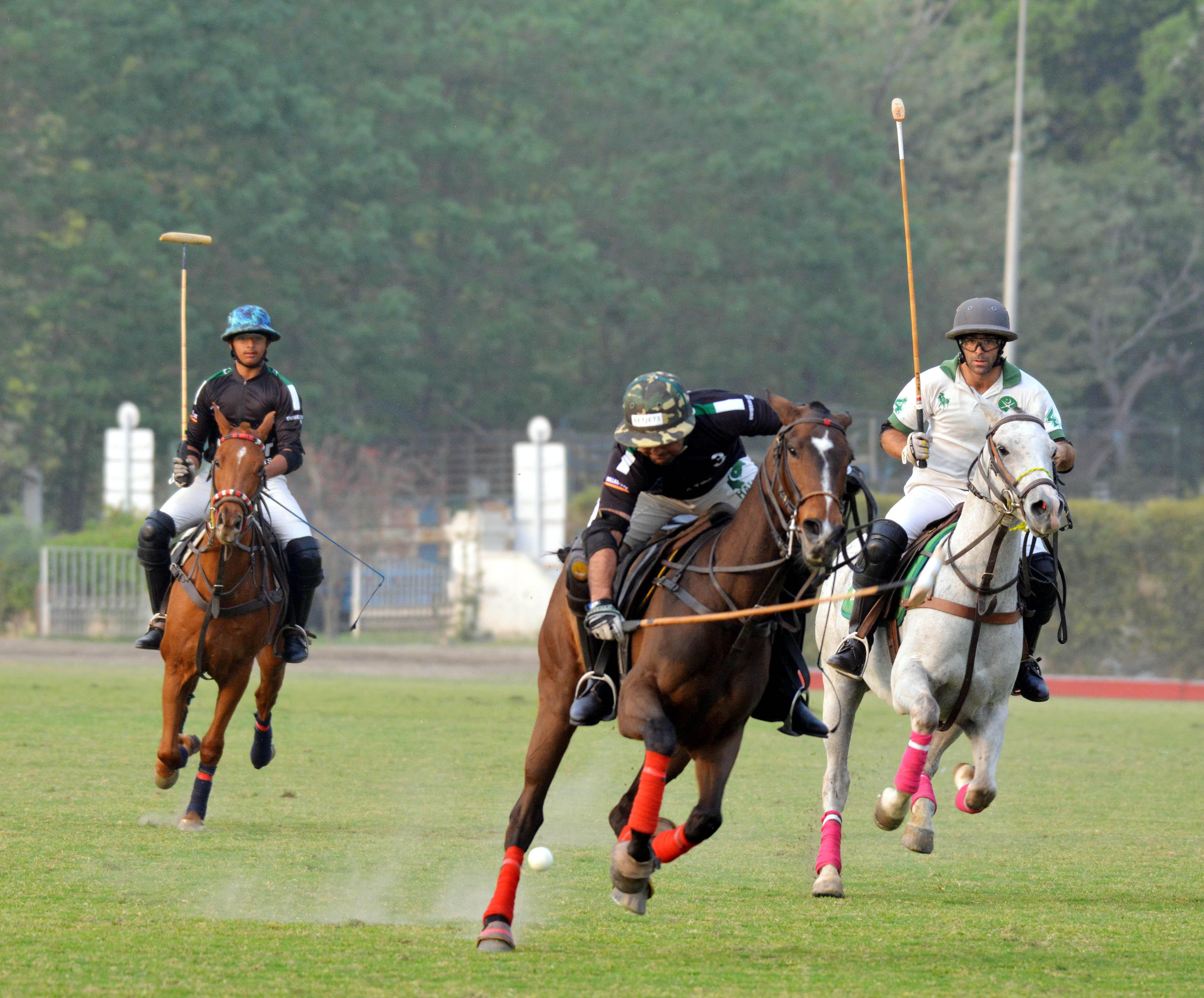 The third and last encounter of the day proved to be a thrilling one and in the end, Army emerged as the ultimate winners as they defeated Master Paints Black by a narrow margin of 7-6. Brig Zulfiqar Ali Baig was top scorer from the winning side as he hammered a hat-trick while Ignasio Negri and Major Omer Minhas converted a brace each. From the losing side, the major contribution came from Gerardo Mazinni and Hissam Ali Hyder (2 goals each) while Sufi M Haris and Raja Mikael Sami also converted one goal each but their efforts couldn't bear fruit for their side.
Army started the first chukker well by scoring a brace while Master Paints Black hit one to make it 2-1. The second chukker was evenly poised as two goals each were struck by both the sides with Army having a slight 4-3 lead. The third chukker was dominated by Army as they scored a brace to enhance their lead to 6-3. The only goal of the fourth chukker was also converted by Army, which gave them 7-3 edge. Master Paints Black made a strong comeback by scoring three goals to make it 7-6, but they couldn't add more goals, which declared Army winners.
For updates regularly visit: Allsportspk