The Nayza All Pakistan National Tennis Championship 2021 reached the semifinals stage after the quarterfinals of different age categories were decided at the Punjab Tennis Academy Bagh-e-Jinnah. 
A total number of 20 matches were played on the third day Wednesday.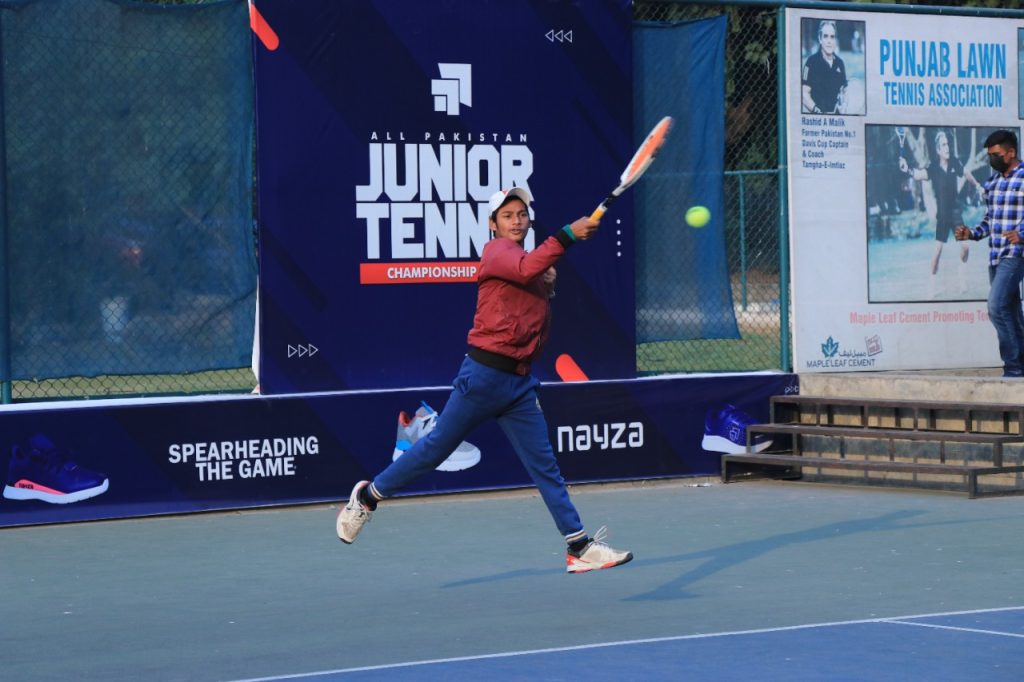 Boys U-16 Quarterfinals: Asad Zaman beat Kashan Tariq 6-3, 6-2, Ahtesham Humayun beat Shahzaib Zahid 6-1, 6-1, Mahatir Muhammad beat Abdur Rehman pir zada 6-0, 6-1 and Shaeel Durab beat Muneeb Majeed 6-2, 6-0. 
U-18 Doubles Quarterfinals: Abdullah Adnan/Ali Talha beat M Talha Khan/Mustansir Ali Khan 6-1, 6-1 and M. Ahtesham/Faizan Fayyaz beat Muneeb Majeed/Arman Kamran 6-0, 6-1. 
Girls U-14 Quarterfinals: Soha Ali beat Fatima Riyaz 4-0, 4-0, Zoha Arshad beat Malaika Shehzad 4-0, 4-0 and Javeria Sagheer beat Zainab 4-1, 4-1. 
Boys U-14 Quarterfinals: Asad Zaman beat Ismail Aftab 4-1, 4-1, Omer Jawad beat Abdur Rehman Pir zada 4-1, 4-1, Amir Mazari beat 4-2, 4-1 and Ahtesham Humayun beat M Talha Khan 4-0, 4-0.