The PTF-Pakistan Tennis Federation (PTF) held an award ceremony for the best performance Province / Unit of PTF for the year 2021-22 at PTF-SDA Tennis Complex, Islamabad.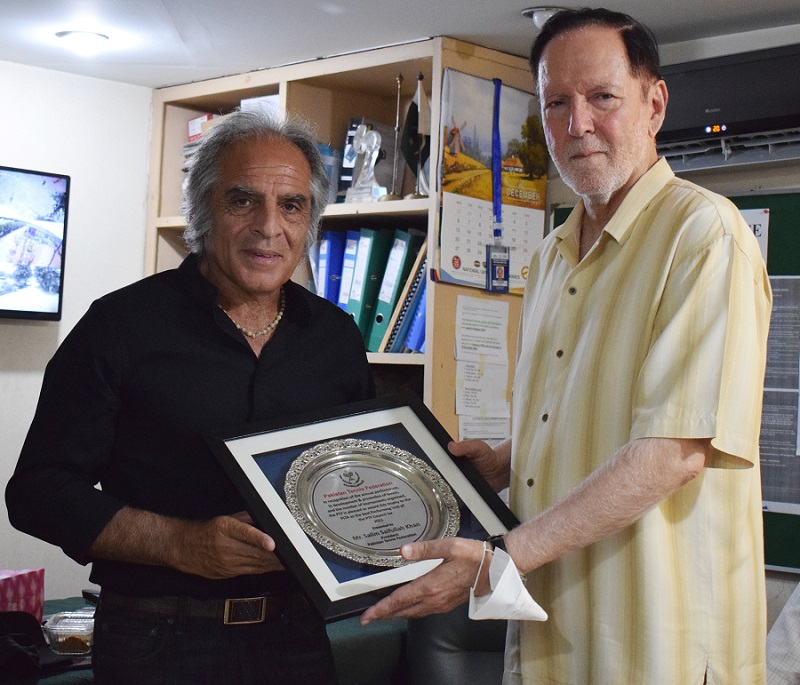 The best performance Trophy was awarded to the PLTA-Punjab Lawn Tennis Association by Mr. Salim Saifullah Khan-President PTF which was received by Mr. Rashid Malik Secretary-General of PLTA.
The PLTA has been adjudged as the best performing Province/unit of the Pakistan Tennis Federation for the years 2021-22 and the PLTA had been consecutively awarded this trophy for the last three years.
The award is given to the best Province/unit for conduct of National events with a focus on Juniors players and the development of tennis in the country.
The President PTF appreciates the efforts of Mr. Rashid Malik Secretary PLTA for single-handedly managing the affairs of PLTA besides his hard work and efforts, his passion for tennis is the pivotal factor responsible for enhancing the capacity of the Association.
The President PTF also stated that the efforts of Mr. Rashid Malik should serve as a beacon for others in the tennis fraternity in Pakistan.
Mr. Rashid Malik also thanked President-PTF for appreciating the efforts of PLTA and assured all possible cooperation to PTF.