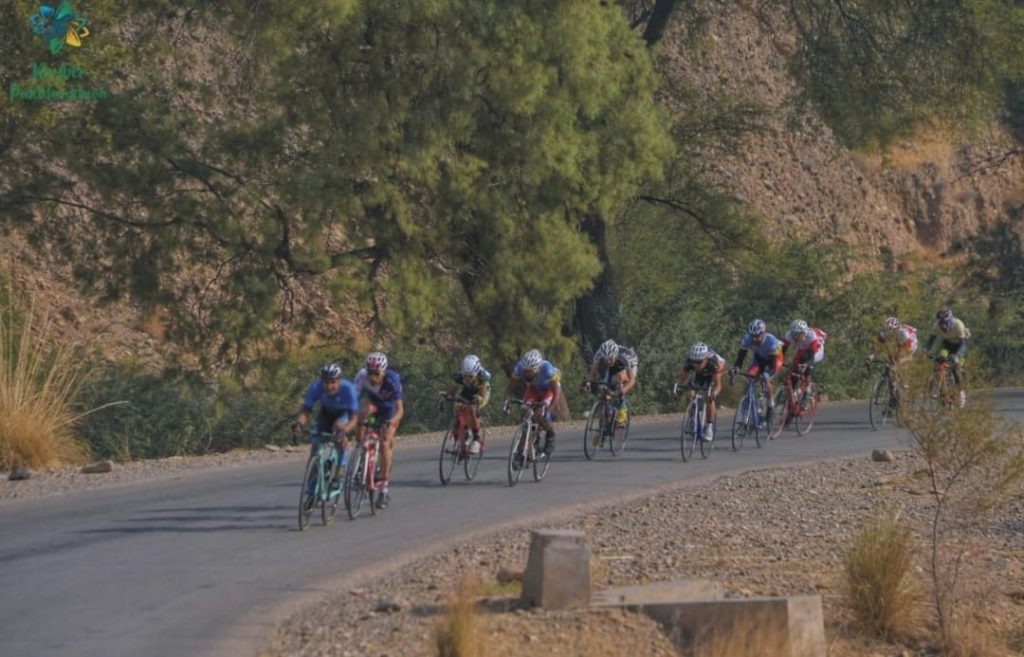 Abdul Wahid crossed the 74 km finish line from Tank to Gomal Zam Dam in two hours, nine minutes and eleven seconds and won the second stage of Tour De Waziristan Cycle Race. Ali Ilyas of Baikistan Academy, Karachi crossed the finish line in 2 hours 9 minutes and 40 seconds and occupied second position.  The third position winner was Asher from Sindh, who completed the race in 2 hours 11 minutes and 3 seconds.
The third and final stage of the race will be held on Tuesday, 30th November and will start from Gomal Zam Dam and end at Wana, Waziristan.
About 50 cyclists from 7 units including Sindh, Balochistan, Punjab, Baikistan Cycle Academy Karachi, Islamabad and Khyber Pakhtunkhwa are participating in the race, which is being organised jointly by Commissioner Dera, Khyber Pakhtunkhwa Cycling Association, Pakistan Cycling Federation and other forces.