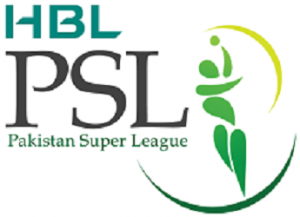 The Pakistan Cricket Board released the PSL 2018 schedule and timeline. The league which is starting from 22nd February,will be played at four venues – Karachi, Lahore, Dubai and Sharjah.
PSL 2018 is the first edition in which 6 PSL teams are participating, instead of five and each team will play each other twice.
This will result is total of 30 matches being played during the league stage from 22nd  February – 16 March. The playoffs stage will be held from 18th March onwards.
The venue of all matches will be Dubai and Sharjah except the two eliminators (semi-finals) will be played in Lahore, while the final will be held in Karachi.
PSL Schedule 2018 & Time Table
Date
Matches
Time (PST)
Venue

Thursday, February 22

Peshawar Zalmi vs Multan Sultans

10:00 pm

Dubai

Friday, February 23

Karachi Kings vs Quetta Gladiators

4:30 pm

Dubai
Multan Sultans vs Lahore Qalandars

9:00 pm

Saturday, February 24

Islamabad United vs Peshawar Zalmi

4:30 pm

Dubai
Quetta Gladiators vs Lahore Qalandars

9:00 pm

Sunday, February 25

Multan Sultans vs Islamabad United

4:30 pm

Dubai
Karachi Kings vs Peshawar Zalmi

9:00 pm

Monday, February 26

Karachi Kings vs Lahore Qalandars

9:00 pm

Dubai

Wednesday, February 28

Islamabad United vs Quetta Gladiators

9:00 pm

Sharjah

Thursday, March 1

Quetta Gladiators vs Peshawar Zalmi

9:00 pm

Sharjah

Friday, March 2

Multan Sultans vs Karachi Kings

4:30 pm

Sharjah
Lahore Qalandars vs Islamabad United

9:00 pm

Saturday, March 3

Multan Sultans vs Quetta Gladiators

4:30 pm

Sharjah
Peshawar Zalmi vs Lahore Qalandars

9:00 pm

Sunday, March 4

Islamabad United vs Karachi Kings

9:00 pm

Sharjah

Tuesday March 6

Peshawar Zalmi vs Multan Sultans

9:00 pm

Dubai

Wednesday, March 7

Multan Sultans vs Quetta Gladiators

9:00 pm

Dubai

Thursday, March 8

Islamabad United vs Lahore Qalandars

4:30 pm

Dubai
Karachi Kings vs Quetta Gladiators

9:00 pm

Friday, March 9

Multan Sultans vs Lahore Qalandars

4:30 pm

Dubai
Peshawar Zalmi vs Islamabad United

9:00 pm

Saturday, March 10

Multan Sultans vs Karachi Kings

4:30 pm

Dubai
Peshawar Zalmi vs Quetta Gladiators

9:00 pm

Sunday, March 11

Karachi Kings vs Lahore Qalandars

9:00 pm

Dubai

Tuesday March 13

Multan Sultans vs Islamabad United

9:00 pm

Sharjah

Wednesday, March 14

Quetta Gladiators vs Lahore Qalandars

9:00 pm

Sharjah

Thursday, March 15

Peshawar Zalmi vs Karachi Kings

4:30 pm

Sharjah
Quetta Gladiators vs Islamabad United

9:00 pm

Friday, March 16

Peshawar Zalmi vs Lahore Qalandars

4:30 pm

Sharjah
Islamabad United vs Karachi Kings

9:00 pm

Play-Offs

Sunday, March 18

Qualifier: Islamabad United vs Karachi  Kings
 9.00pm
Dubai

Tuesday March 20

Eliminator 1 – Islamabad United vs Quetta Gladiators
 6.30pm
Lahore

Wednesday, March 21

Eliminator 2 – Peshawar Zalmi vs Karachi Kings
 6.30pm
Lahore

Sunday, March 25

FINAL: Islamabad United vs Peshawar Zalmi
Karachi
Match Timings (UAE Standard Time = UST, Pakistan Standard Time = PST)
Opening Ceremony: 

7:00 pm

UST – 

8:00 pm PST

Opening match: 

9:00 pm

UST –

10:00 pm PST

Day Matches in UAE: 

3:30 pm

UST –

4:30 pm PST

Night matches in UAE: 

8:00 pm

UST –

9:00 pm PST