Just as Pakistan Super League's official anthem for the year 2020 'Tayyar Hain' was released, the fans aggressively responded with quite a few showing disappointment. The criticism even made one of the singers, Asim Azhar respond to the reactions via the twitter which is reproduced below.
The latest song featuring Arif Lohar, Asim Azhar, Ali Azmat and Haroon Rashid has mostly been not liked due to lack of quality music and real energy.
In order to enable our viewers to make their own judgment, Allsportspk exclusively presents an overview and videos of ALL the PSL anthems from 1st in 2016 till the latest edition. So scroll down enjoy and decide which one you liked the most!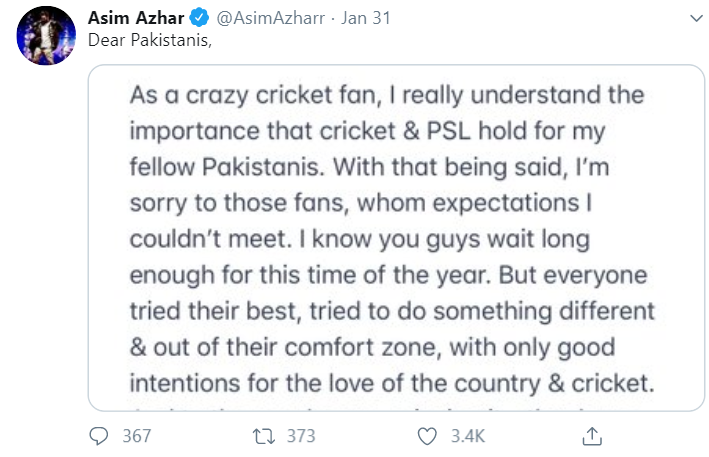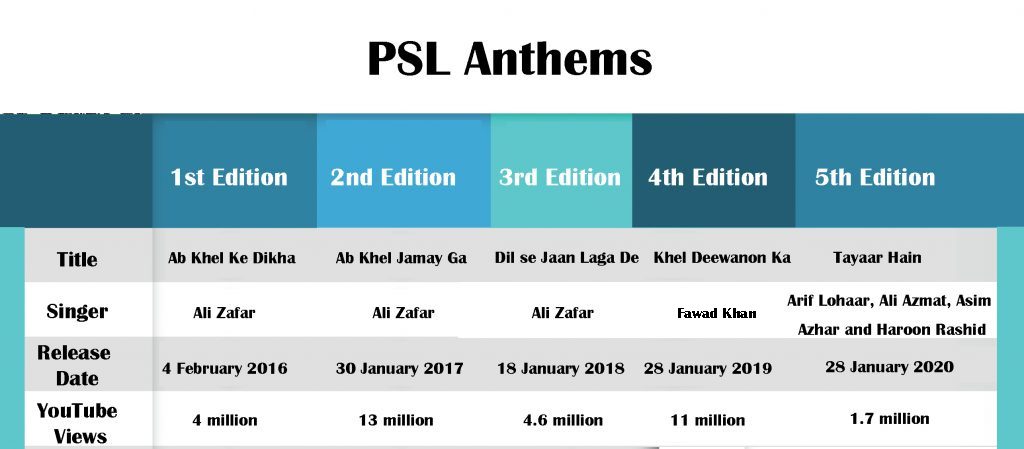 The links of these songs are as follows:
PSL 1 – 2016:
PSL 2 – 2017:
PSL 3 – 2018:
PSL 4 – 2019:
PSL 5 – 2020:
For more sports updates, keep following Allsportspk.