Racing – Formula 1: Kimi Raikkonen Set To Leave Ferrari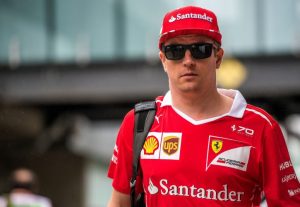 Previous title holder Kimi Raikkonen will rejoin Sauber, only to end his career at Ferrari, towards the finish of this season.
The 20-year-old Monaco national, Sauber driver Charles Leclerc, will replace Raikkonen at Ferrari and will accomplice Sebastian Vettel in 2019.
Welcome Kimi!
The #AlfaRomeo @SauberF1Team is delighted to announce that Kimi #Raikkonen will join the team from 2019. We also want to thank @CharlesLeclerc and congratulate him on this fantastic step. We wish you the best. pic.twitter.com/2GlOdO02Oj

— Alfa_Romeo (@alfa_romeo) September 11, 2018
Raikkonen has put in 5 years at Ferrari in his 2nd spell at the Italian group. And, now he is going back to the team where he made his Formula 1 debut in 2001, on a a 2-year contract.
Racing – Formula 1: Mercedes Chairman Will Not Return In 2018
Raikkonen – A Fabulous Driver
The last Ferrari driver to win the world championship in 2007, Raikkonen took a 2-year break from Formula 1 in 2010, to contend in the World Rally Championship.
The F1 driver, made a comeback with Lotus in 2012, and afterward reunited with Ferrari in 2014. At present, Raikkonen has twenty grand prix wins and hundred podiums in his vocation to date.
Next season it'll suck not seeing raikonnen with Ferrari but it's time for a change. Thanks for the memories iceman especially the championship in 2007. Welcome to Ferrari leclerc

— Domenico Tortorici (@Dom_Torts) September 11, 2018
Where is that dude who said Kimmi Raikonnen should leave Scuderia Ferrari … ?? I'm sorry i disagreed…you were right…Kimi is passive aggressive…he seems uninterested … ice man needs to go

— Serendipity??️?? (@GodfreyTauya) May 13, 2018
If you spot me on @BBCSport later looking slightly distracted at times, that's because my cats decided to go mad at the exact time they started interviewing me #F1 #Theproblemwithskypeinterviewfromhome #Raikkonen #Ferrari

— Bec Clancy (@becclancy) September 11, 2018
For more updates keep visiting allsportspk