UK government is implementing 2-stage-scheme for return of fans in stadiums, in view of the coronavirus situation.
Initially limited spectators up to 1000 are being allowed with special arrangements and intense monitoring in stadiums. Finally more spectators will be entertained in venues from October.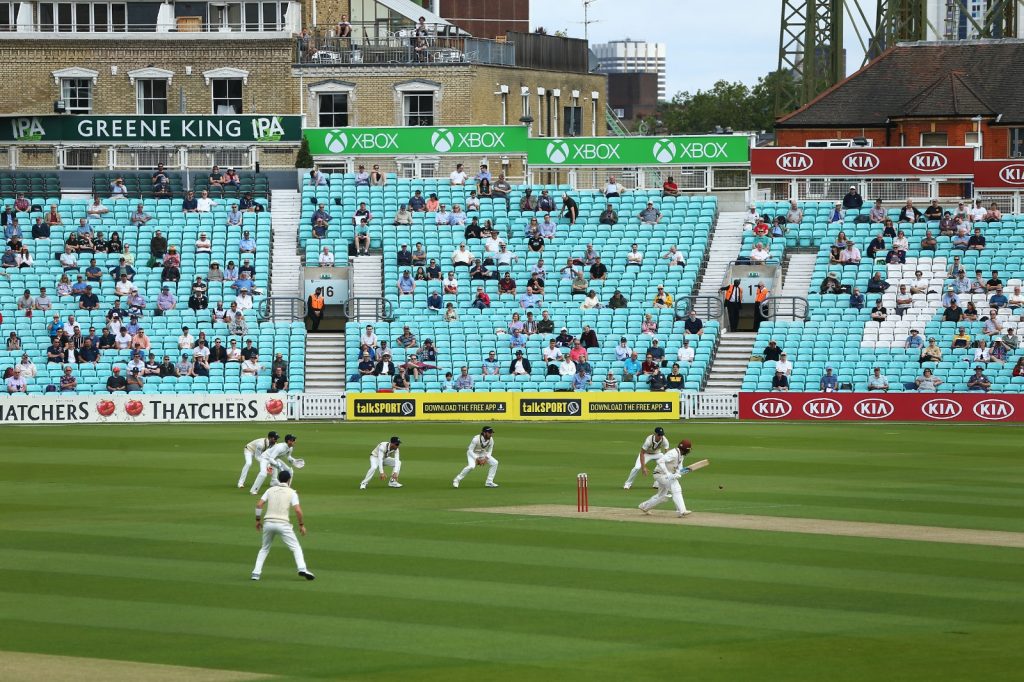 For initial stage 3 events are chosen. First event was friendly cricket match between Surrey and Middlesex at The Oval, London played on 26th July. There was encouraging response for first event as Surrey club received 10,000 calls within 1 hour of tickets availability to members. Surrey club chief executive Richard Gould felt encouraged from response. Everything went well during match. Special arrangements were made that included only 1000 spectators, alternate rows were used across two stands, a 2-seat gap between family groups of maximum of 6 people, necessary advisory signs shown, and people from government and safety authorities to monitor.
Second event with limited spectators will be World Snooker Championship in Sheffield from Friday 31st July to 16th August. Third will be Goodwood horse festival for 19 days starting on Saturday 1st August.
As part of coronavirus prevention measures sports events and spectators were banned in UK in March. Government and stakeholders are tackling coronavirus situation now in a very calculated way for reviving sports events.