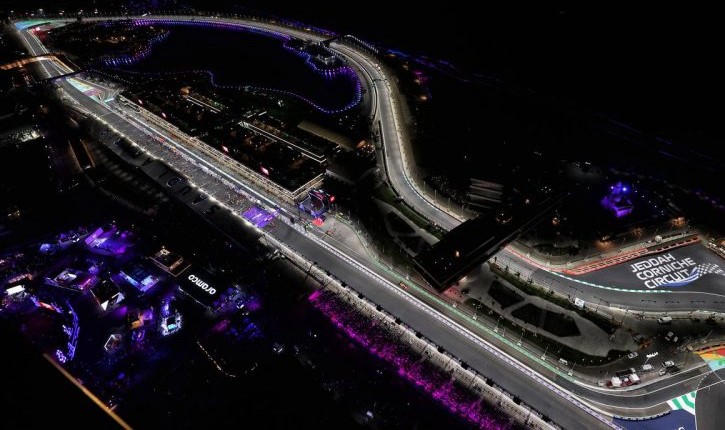 Sergio Perez won the Saudi Arabian Grand Prix by sealing a fifth victory in his Formula 1 career.
Max Verstappen the team mate of Perez, was second after starting from 15th on the grid, this was as in qualifying, he suffered a driveshaft issue.
In the beginning on pole, on the run down to Turn 1, Perez was not able to keep the lead to Fernando Alonso, however, later made up his lead from the Spaniard.
Britisher George Russell steering Mercedes' was the fourth to cross the line. He for a short time inherited P3 due to Alonso being given a 10-second penalty after the race, however, later the decision was overturned. The Briton finished fourth, ahead of the other Mercedes of Lewis Hamilton.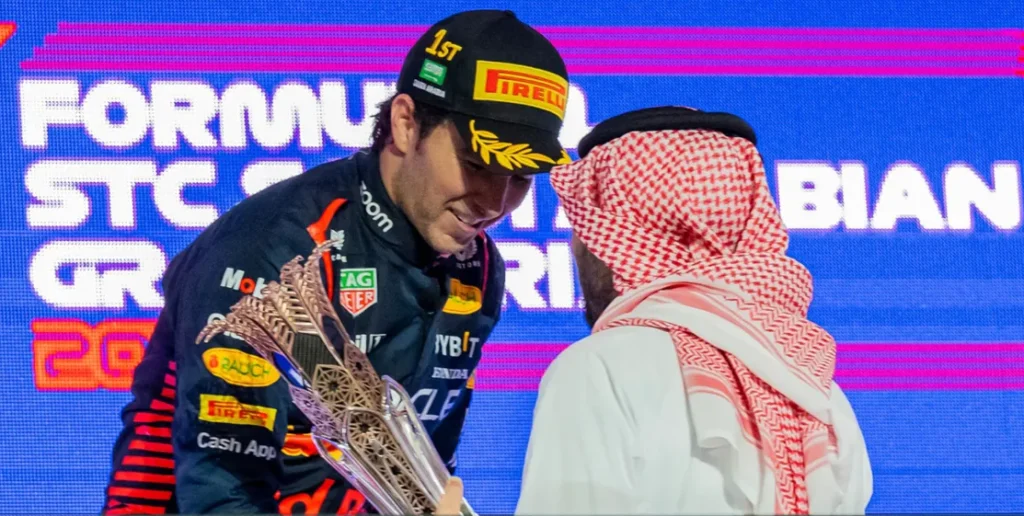 Saudi Arabia Race Result Stats
| Position | Time | Points |
| --- | --- | --- |
| 1 Sergio PEREZ Red Bull Racing | 1:21:14.89 | 25 |
| 2 Max VERSTAPPEN Red Bull Racing | +5.355s | 19 |
| 3 Fernando ALONSO Aston Martin | +20.728s | 15 |
| 4 George RUSSELL Mercedes | +25.866s | 12 |
| 5 Lewis HAMILTON Mercedes | +31.065s | 10 |
Formula1/Allsportspk