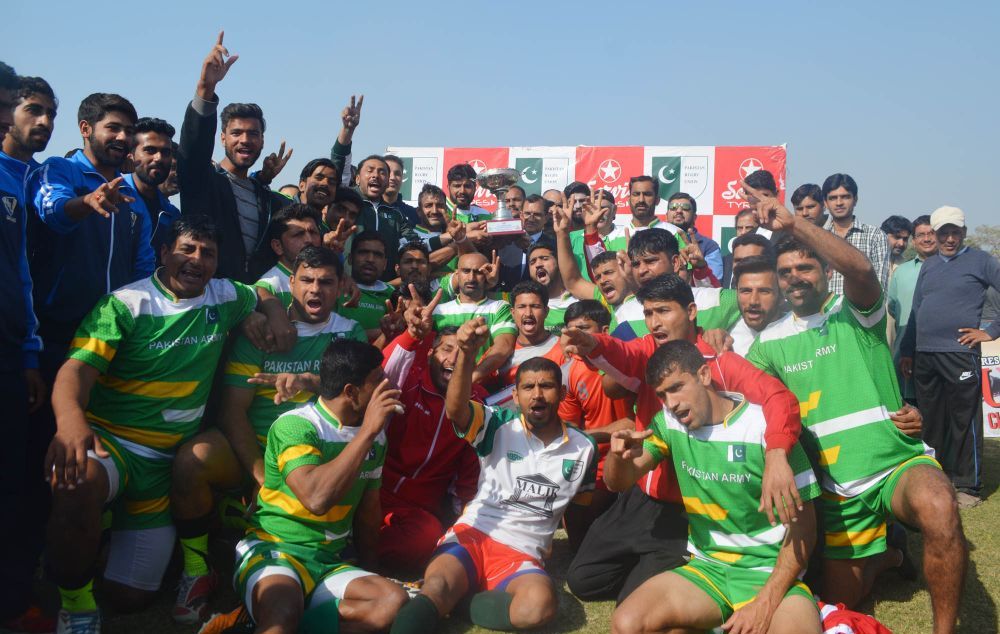 LAHORE: Pakistan Army clinched the 5th Servis Tyres 15-a-side League title here at the Pakistan Rugby Academy Lahore Cantt on Sunday.
The final match was contested between Islamabad Jinns and Army, where the former played quality game and defeated the latter by 11-7. With this  Army topped the points table with 21 points, thus they were declared title winners while Islamabad Jinns were second with 18 points and Lahore Rugby Football Club (LRFC) third with 15 points. Lahore Hawks Rugby Club were fourth with 6 points while Lodhran team couldn't win a single point.
The 15-a-side rugby league continues for six months and 24 teams kept on vying against their respective opponents in three divisions. In Division One, which was the top division, five teams, including Army, Islamabad Jinns, LRFC, Lahore Hawks and Lodhran, played eight matches each and in the end, Army topped the points table, thus declared winners of the league.
For updates regularlyr visit: Allsportspk