AFP-Athletics Federation Pakistan informed that Pakistan's Javelin thrower star, Arshad Nadeem has departed for the UK-United Kingdom for treatment of his injured elbow and knee joint. 
Arshad has been facing problems due the chronic right elbow injury which has created major problems for him during the throwing action of the Javelin. Besides elbow the champion has also have had issues with his left knee.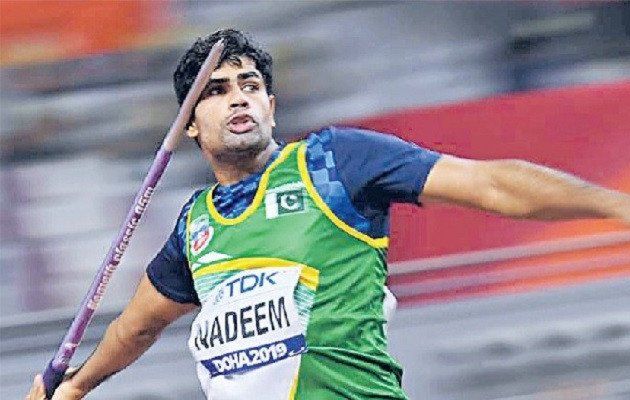 Arshad during early part of 2022, while training in South Africa, suffered an injury to his right arm and was advised to undergo surgery. However, it was decided that the surgery would take place after the Commonwealth Games and World Athletic Championship.
Birmingham Commonwealth Games 2022: Pakistan's Arshad Nadeem Wins Gold With A Record Throw
2022 has been Arshad's stardom year. He won the Gold medal in Commonwealth Games. Then the record breaking Gold medal in Birmingham Commonwealth Games and finally again a Gold in the 5th Islamic Solidarity Games 2022 held in Turkey.
According to AFP, specialised medical experts have been arranged for treatment of Arshad at the Spire Cambridge Lea Hospital in the UK. Accordingly, a two-member team of Doctors headed by Dr. Ali Bajwa will perform treatment procedures on Saturday, 3rd December on the right elbow and left knee of the stalwart. 
After a 10-day rehabilitation and physiotherapy period, Arshad is expected to return home on the 12th of December 2022. It will further take 4 to 6 weeks for him to make a full recovery and return to his regular training routine. Arshad has asked his fans to pray for his health and quick recovery after treatment.