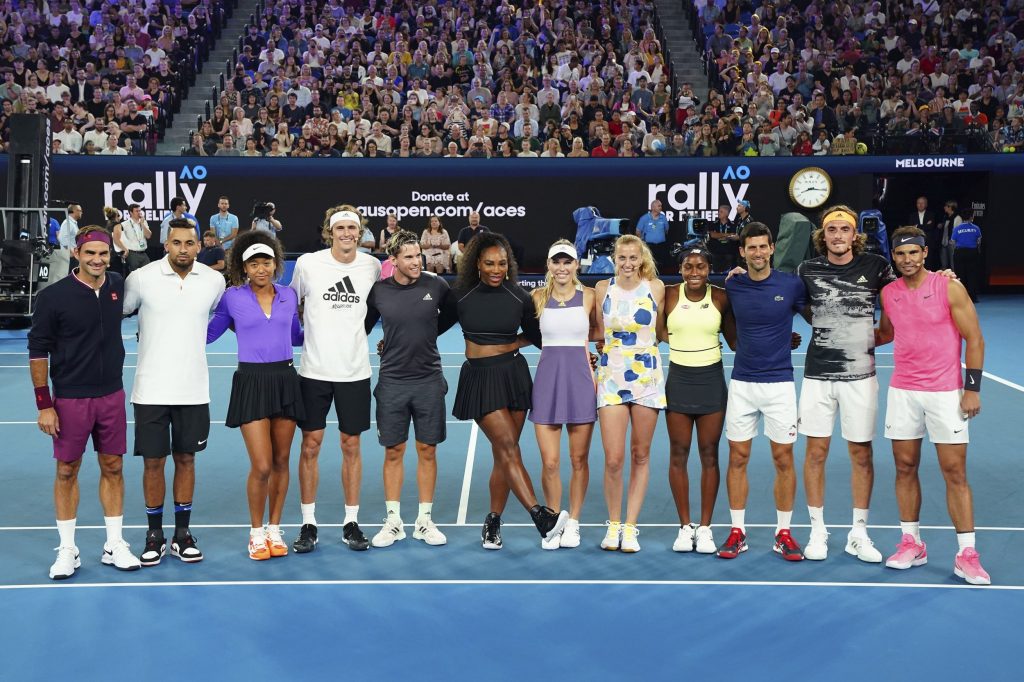 A number of top tennis players came together in Australia to participate in a charity event in order to raise funds for emergency relief efforts in the wake of devastating fires across continental Australia.
Swiss Tennis master Federer defeated Nick Kyrgios in an entertaining three-set match winning the tie break 8-6 in the headline singles event of the day.
Earlier in doubles competition, world numbers 1 and 2 Novak Djokovic and Rafael Nadal (Team Williams) teamed up to beat Alexander Zverev and Stefanos Tsitsipas (Team Wozniacki).
The charity event titles 'Rally For Relief' saw a record 15,000 crowd at the Rod Laver Arena and helped raise around 5 million Australian dollars ($3.5 million) according to the event management.
Roger Federer, Rafael Nadal, Serena Williams, Nick Kyrgios, Caroline Wozniacki and Alexander Zverev were a few of the top-ranked tennis players participating in the relief effort.

The event also honored emergency services workers and volunteers combating the deadly bushfires and a number of them were invited to the court to play against the international tennis stars.
Australia's Nick Kyrgios can be credited as the leading force behind the fund-raising event who has had first-hand experience of the devastation caused by rampant bushfires and rallied his friends and colleagues for the cause.
Read Allsportspk's Weekly Sports News Roundup
For regular updates keep visiting: Allsportspk