PSA Pakistan Scrabble Association announced the 6 member Scrabble Team Pakistan, for the upcoming Gladiators WESPA Youth Cup 2020 being hosted virtually by Pakistan.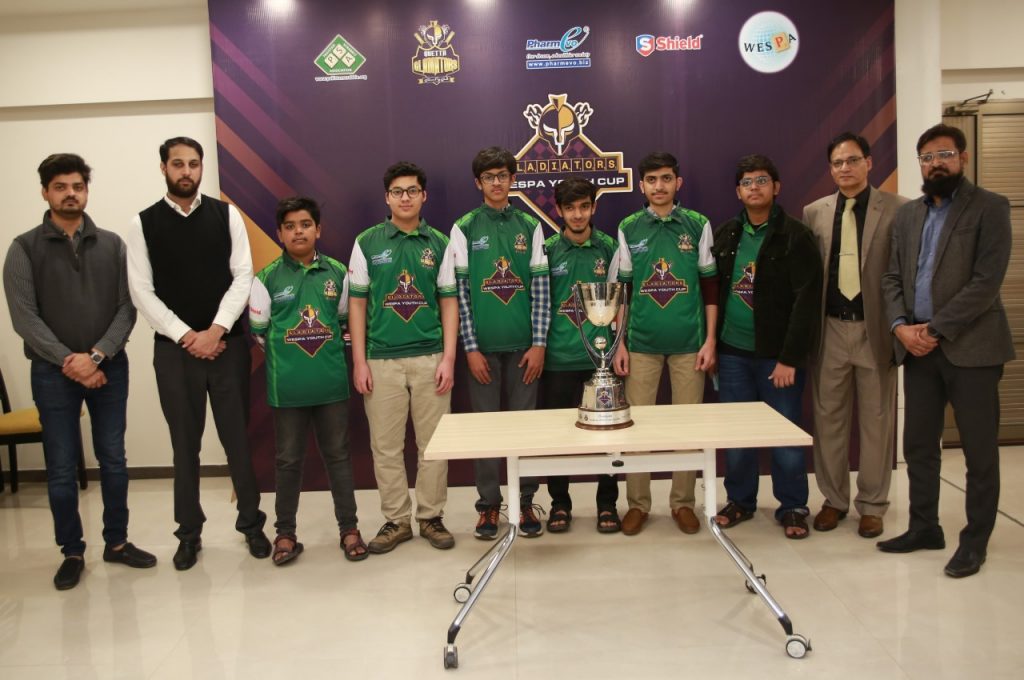 The Pakistan team was announced after the final qualifier came to an end at Pharmevo Guesthouse, Karachi today. In the second and final leg of the qualifiers, 12 of the top youth players (under 18 years of age) participated in a two day event which was played on a double round robin league followed by two games on king-of-the-hill format.
The event was played in exactly the same format and standard that will be used in the Gladiators WESPA Youth Cup starting next week.
The selected team members are:
The reigning national champion Syed Imaad Ali was head and shoulders above anyone else and steamrolled his way to the top slot. Imaad remained unbeaten for the first 14 games and finished the event on top with 21 wins out of 24 games with a spread of 2545. Imaad averaged an astonishing 479 points per game.
Virtual Scrabble 2020 Wespa World Youth Cup: 1st Leg Pakistan Round 8; Players Qualify
The most experienced player in the team and last year's national champion Hasham Hadi Khan was second with 17 wins and a spread of 1703.
Monis Khan finished 3rd with 16 wins and a spread of 88.
Winner of the first leg of the qualifiers Ali Salman finished 4th with 13 wins while Usman Shaukat and Ali Wasif finished 5th and 6th to book their places in team Pakistan.
Post team selection process, the chief guest Hassan Omar of Quetta Gladiators distributed the official team kits to the selected players. 
The trophy for the Gladiators WESPA Youth Cup was also unveiled. The championship formerly known as the World Youth Scrabble Championship will be played online from 22nd January. 96 players from 16 countries spread over five continents will participate.