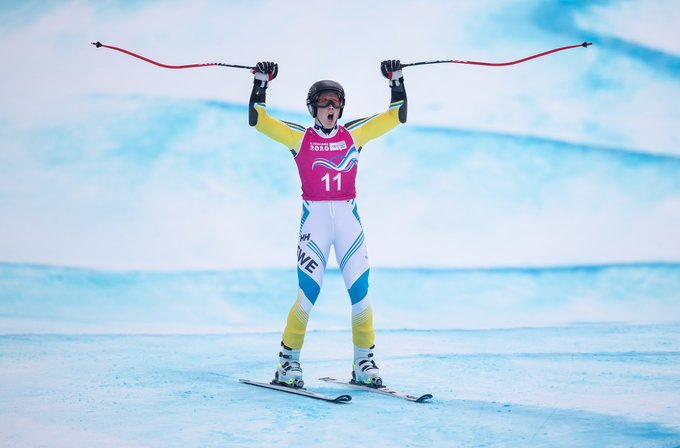 Host Switzerland dominated the medals table on the first day of 2020 Winter Youth Olympics Games by clinching 3 of the 4 gold medals up for the grabs at Lausanne.
Thomas Bussard of Switzerland claimed the gold medal in men's ski mountaineering individual event with fellow swiss skier Caroline Ulrich winning the gold in women's category. The other Bussard twin, Robin came in second for silver.
In Alpine skiing competition, Switzerland's Amelie Klopfenstein blitzed through the race to clinch her first gold after being called up for the competition on the very last minute from the reserve squad.
Sweden's Adam Hofstedt marked his first victory in Men's Super-G and claimed the gold medal and wowed to continue the winning streak in the coming days to win all four gold medals in the Alpine skiing category.
Meanwhile, Russia's Andrei Mozalev delivered a perfectly clean routine to win the first round of Men's singles figure skating competition and jumped up on the leaderboard.
Winter Youth Olympics Medals Table After Day 1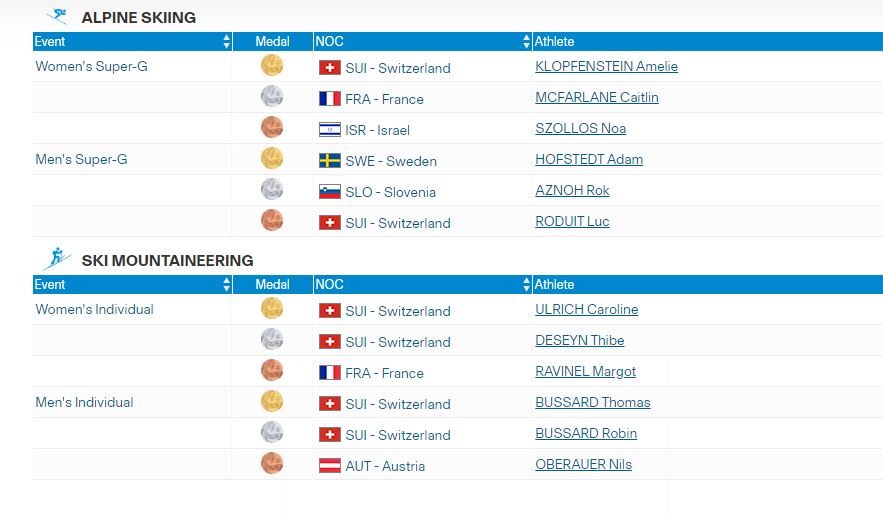 The initial excitement of Winter Games was dampened by the news that a Russian-German skater had been hospitalized after suffering injuries from a five-feet fall during training.
The third edition of Winter Youth Olympic Games kicked off with a spectacular opening ceremony among the thousands-strong crowd of athletes, officials and international fan community.
Around 1,872 athletes from 79 countries will be competing in 50 categories of various winter sports for 84 gold, silver and bronze medals each in the Swiss mountain resort of Lausanne.
The host country Switzerland has sent the largest delegation of 112 athletes with the event featuring an equal number of male and female athletes for the first time.
Read Allsportspk's Weekly Sports News Roundup
For regular updates keep visiting: Allsportspk