World Cup 2018: Contempt to Champions – The Discriminated French Bring Glory!
By: Arslan Mubarak Ali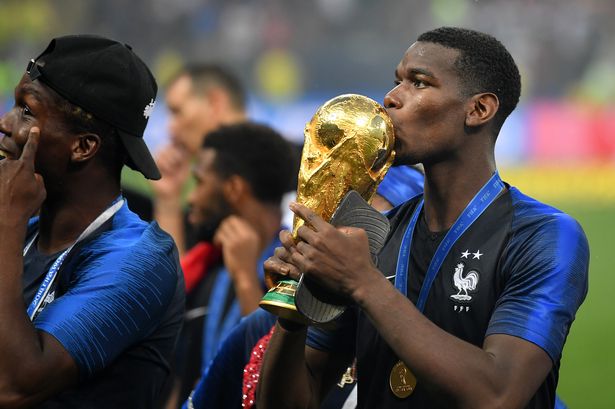 Sport is a wonderful medium through which so much can be achieved. Not only does it allow able, talented competitors to battle each other for athletic supremacy, it also allows for certain symbolic messages to be conveyed to the watching audience.
These messages can convey the importance of sportsmanship, determination and hard work. Most importantly, sport, through inclusion and opportunity, can put across the point that people should not be defined by typical stereotypes but by their skill as well as their character.
Zidane and Pogba – two Muslims that led France to their two #WorldCup titles. In 1998 and 2018.

Their faces illuminated on the Arc de Triomphe, a symbol of the nation.

Islam CAN coexist with French identity.

Don't just celebrate Muslims when they deliver #WorldCupFinal glory. pic.twitter.com/DFAfEPbvw6

— Khaled Beydoun (@KhaledBeydoun) 15 July 2018
The current state of the world is quite perplexing. This state is one of confusion, unease and general agitation. Now a global village, the world faces a whole host of problems and not all of them have very forthcoming solutions.
So, as has been the case throughout history, the blame has been bandied about and placed, unjustly, on a certain group of people. Muslims the world over have had to face difficulties of different natures since 9/11. They have become the scapegoats for many powerful nations and have been painted in a very bad light.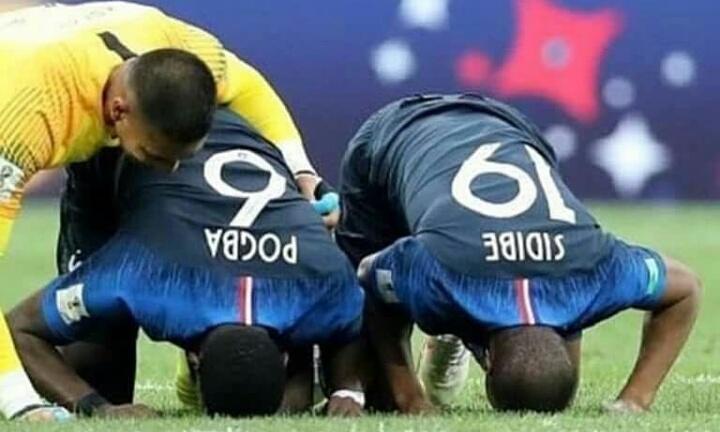 In recent times, the French nation, whose population features a big chunk of immigrants, has had a tense relationship with the immigrants and Muslims in general. There has been a strong impression that some actions by the French government have been very unfair to the French Muslims. For example, the banning of Burkinis, banning of the Hijab and Niqab have all been met with criticism from the minorities.
Despite this discrimination, it was quite poignant to see France win the World Cup 2018. Why? Because the French national football team had 7 Muslim footballers in its squad. Nearly all of them contributed in some way or shape to the French success.
Dear France,

Congratulations on winning the #WorldCup.

80% of your team is African, cut out the racism and xenophobia.

50% of your team are Muslims, cut out the Islamophobia.

Africans and Muslims delivered you a second World Cup, now deliver them justice.

— Khaled Beydoun (@KhaledBeydoun) 15 July 2018
For instance, Paul Pogba (a devout, practising Muslim) was absolutely pivotal in France's victory. The midfielder dominated the center of the park every time he played. He had a similar performance in the final and capped it off with a fantastic goal.
The performances and displays of the Muslim contingent in the French squad proves that it does not matter which faith one follows, where one is from or what the colour of the skin is. What matters is to be fair and balanced in what one does. As long as people have these two traits, they deserve to be respected.
For updates keep visiting allsportspk