World Junior Individual Squash C'ship '19: QF Day; 6 Semi-Finalists Egyptian
MALAYSIA: The Quarter Final matches of the 2019 WSF World Juniors Individual Squash championship were held at the Bukit Jalil National Squash Centre in Kuala Lumpur.
As expected Egyptians remained dominant in both the Men's and Women's categories. In both of the categories, out of the total 8 Semi finalists 6 (3 Women and 3 Male) are Egyptians.
The remaining two are an Englishman Lewis Anderson and a Malaysian Aifa Azman female player who defeated English woman Elise Lazarus in straight games. For Aifa it was also a revenge as she had lost to Elise in their last 2017 encounter, which was the quarter-finals of the British Junior Open.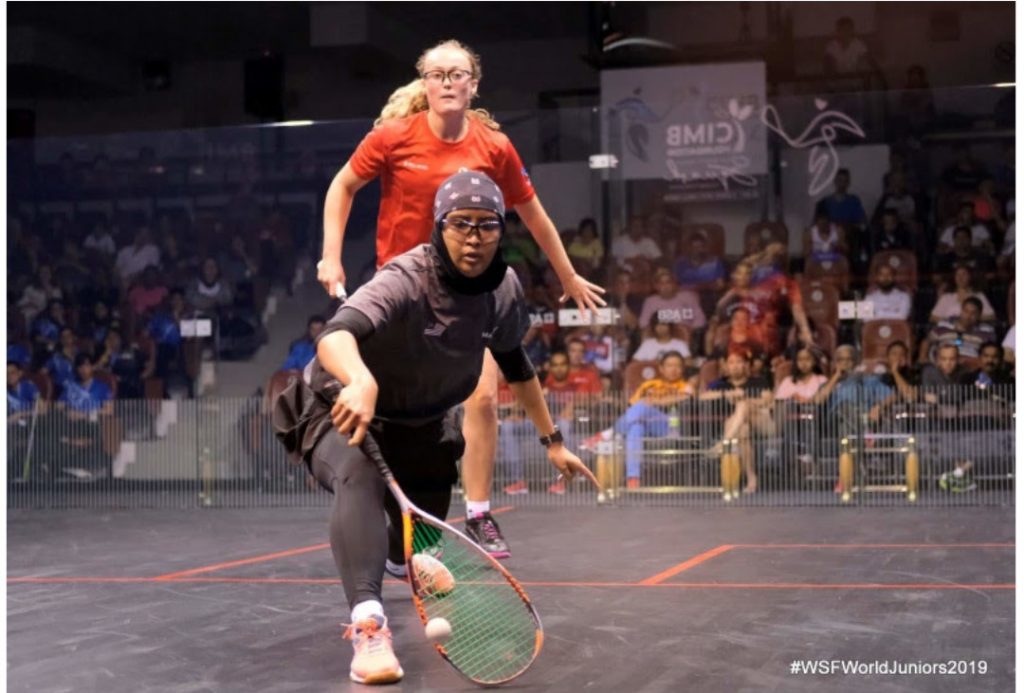 The detailed results of the Men's and Women's Quarter finals were as follows:
Men's Quarter-finals:

[1] Mostafa Asal (EGY) bt [5/8] Siow Yee Xian (MAS) 11-3, 11-4, 11-1 (27m)
Lewis Anderson (ENG) bt [9/12] Veer Chotrani (IND) 11-8, 11-9, 9-11, 11-7 (41m)
[3/4] Moustafa El Sirty (EGY) bt [5/8] Sam Todd (ENG) 11-6, 11-7, 8-11, 11-5 (39m)
[2] Omar El Torkey (EGY) bt [5/8] Yehia Elnawasany (EGY) 11-6, 11-2, 11-3 (25m)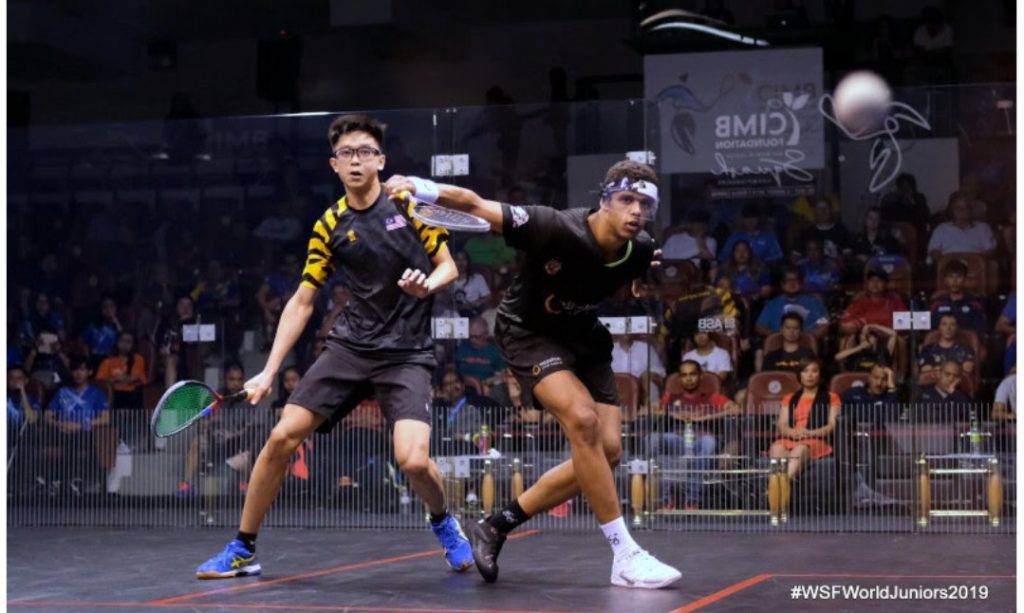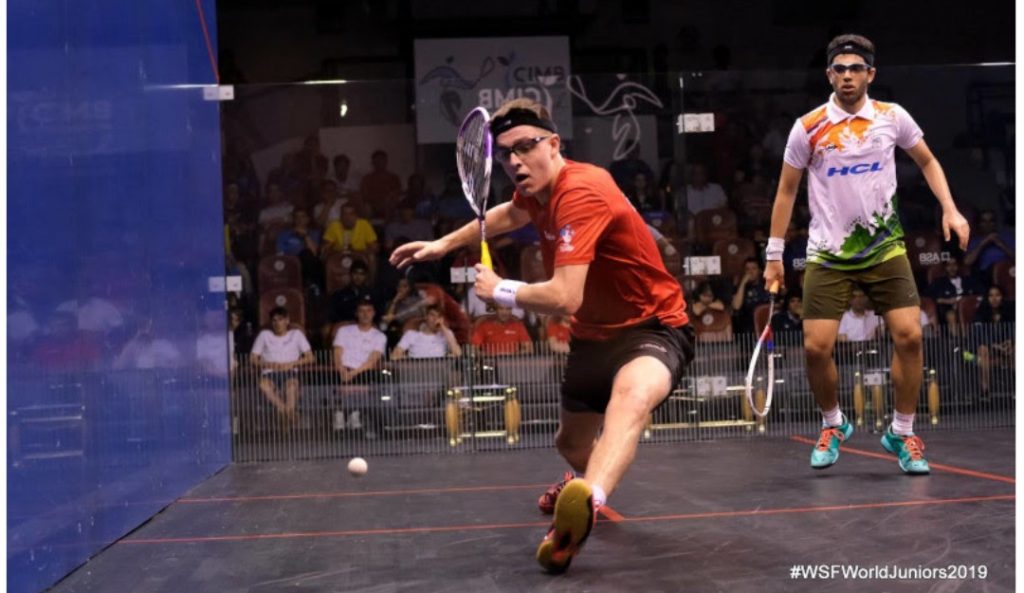 Women's Quarter-finals:
[1] Hania El Hammamy (EGY) bt [5/8] Chan Sin Yuk (HKG) 14-12, 11-3, 12-10 (32m)
[3/4] Farida Mohamed (EGY) bt [5/8] Chan Yiwen (MAS) 3-11, 11-7, 11-5, 11-9 (36m)
[3/4] Aifa Azman (MAS) bt [5/8] Elise Lazarus (ENG) 12-10, 11-8, 11-5 (28m)
[2] Jana Shiha (EGY) bt [5/8] Marina Stefanoni (USA) 7-11, 11-5, 11-7, 11-7 (31m)
Based on the Quarter final results the Semi Final matches will be played as follows:
Men's semi-final line-up:
[1] Mostafa Asal (EGY) v Lewis Anderson (ENG)
[2] Omar El Torkey (EGY) v [3/4] Moustafa El Sirty (EGY)
Women's semi-final line-up:
[1] Hania El Hammamy (EGY) v [3/4] Farida Mohamed (EGY)
[2] Jana Shiha (EGY) v [3/4] Aifa Azman (MAS)
For more updates keep visiting allsportspk