World Squash: Nicol David Announces 2018-19 As Her Last Season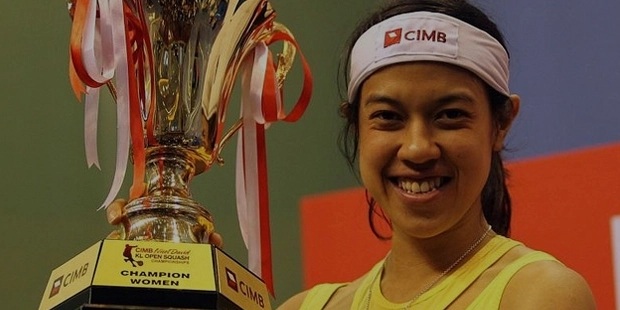 MALAYSIA: The greatest Malaysian female athlete Nicol David signaled that she plans to close her memorable squash career at the end of the existing season.
In a statement issued in today, Nicol said: "After more than 20 years playing squash for Malaysia, competing on the professional tour and achieving the utmost best from my career being the only Malaysian athlete to achieve these accolades and to be recognized as the greatest female squash athlete of all time by my peers, I can proudly say that I am ready and happy to announce my retirement at the end of this seasonal tour."
Nicol had emerged on the international stage in 1996, when at the age of 12, she won the British Junior U14 Open title. This was the start of a formidable career for a woman from Malaysian town of Penang, who now at the age of 35, set the trail of a record breaking career with following major records:
Became the first squash player to win two world junior titles in 2001.
Eight senior individual world titles from 81 PSA World Tour titles out of 102 final appearances.
In 2015, Nicol set a record of remaining an unbroken World No. 1 for 109 months.
In her country Malaysia she set the record of being the country's most successful Asian Games athlete with 7 gold medals (5 individual and 2 in team championships).
David was inducted into the World Squash Federation 'Hall of Fame' in 2011.
Announcing her plan, she commented that "This decision has been thought through for quite some time and I do know this is my last season. My mind and body have battled it out to stay at the very top of my game for such a long time that I feel that I only have this last big push left for the final season to give it all I have before I enter the next phase of my life.
She elaborated, "I love squash with all my heart, and it will always play an important role in my life. Which is why I would like to give back in three ways:
1. To work with PSA (Professional Squash Association) and help raise the awareness about squash sport globally.
2. To empower the Malaysia's younger generation, especially girls through the Nicol David Foundation.
3. Share my story, 'Nurturing Belief', with the people of Malaysia through a series of talks and writings.
For updates regularly visit: allsportspk