WSF Squash Double Championship: Day 2 – Top Ranked Players Dominate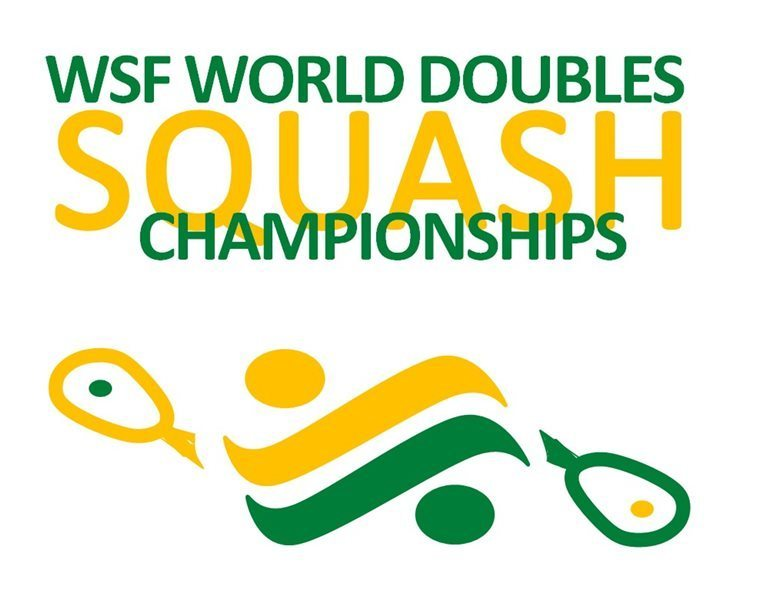 AUSTRALIA: WSF World Doubles Squash Championship witnessed dominance from top ranked players of the sport. The Championship is being held at Carrara Squash Center in Australia. 13 Pool games were played on Day 2 where Top Ranked pairs from both the men's and women's pools remain unassailable.
Top seeds Australia's Ryan Cuskelly and Cameron Pilley won both games to remain undefeated (3/0) at the top of Men's Pool A.
The pair from New South Wales defeated the Canadian pair of Madison Eggert and Thomas King 11-5 11-5 in the morning session, later the duo progressed further with another victory against Robert Garcia and David Pelino of Philippines with 11-5 11-5 win.
Though the Australian Pair received an easy victory against Philippines, Ryan Cuskelly praised the opponent (Garcia) and called him a skilled full and a really good player.
Later in the tournament the defending World champions will be facing Tom and Nick Calvert the Brothers of Queensland, as the debutants looking to seal a position in Semis along with their fellow countrymen.
The fourth ranked Calvert brothers also won against Canada by 11-6 and 11-8 and will face an important match against Pierre Brits and Christo Potgieter of South Africa on Day 3 of the Championship.
The South African Duo are enjoying a great tournament as they survived a tough game against pair of Philippines by winning it by a close margin of 11-5 8-11 11-9 to move to 2/1 records for the championship.
In another game Zac Alexander and Rex Hedrick of Australia are comfortable to take top position in Pool B after destroying Sri Lankan Pair by 11-5-11-6.
Australian pairs faced off in Women's pool match as Top seeds Donna Lobban and Christine Nunn defeated debutants Taylor Flavell and Selena Shaikh with comfortable sets of 11-3 and 11-6.
On their victory Lobban and Nunn expressed their self-satisfaction and said that the pair struggled a little yesterday to get going after playing at the Aussie Open Doubles as they thought they were a bit flat and didn't switched during the game so they made sure they are really up for this game.
Despite the unfortunate result Flavell, one of the debutant was pleased that the Victorian pair did well in the game. She said that nerves were high before the game which affected our game but they got in a better position soon to hit where ever they wanted to.
Australian Pair are expected to face challenge for the medal race as Colombian pair shown impressive skills. Colombian sisters Laura and Maria Tovar defeated Jemyca Aribado and Aysah Dalida of the Philippines 11-4 11-7 to move to third in the women's standings.
In the mixed Doubles Pool, A 17 year old Australian Ethan Eyles defeated Aribado and Garcia (Philippines) 11-4 11-10 by with Christine Nunn. It was also senior International debut of Ethan Eyles.
In the mixed doubles competition, 17-year-old Australian Ethan Eyles made his senior international debut, pairing with Christine Nunn to defeat Aribado and Garcia (Philippines) 11-4 11-10.
On other hand Colombian pair Catalina Pelaez and Matias Knudsen continues to mpress as a mixed doubles duo, remaining undefeated after an 11-9 11-4 win over Australian's Zac Alexander and Alex Haydon.
First upset took place in the mixed doubles as 7th seeded Aysah Dalida & Reymark Begornia of the Philippines were too good for the sixth seeded Malta's Colette Sultana& Kijan Sultana As pair from Philippines won the game by 11-8, 11-10.
The results of WSF World Doubles Squash Championships as announced by PSF were:
2nd Pool Round:

Men's Pool:
Pool A:

[1] Ryan Cuskelly & Cameron Pilley (AUS) bt [8] Madison Eggert & Thomas King (CAN) 11-1, 11-5 (14m)
[5] Jean-Pierre Brits & Christo Potgieter(RSA) bt [9] Robert Garcia & David Pelino(PHI) 11-5, 8-11, 11-9 (32m)
[1] Ryan Cuskelly & Cameron Pilley (AUS) bt [9] Robert Garcia & David Pelino (PHI) 11-5, 11-5 (18m)
[4] Nicholas Calvert & Thomas Calvert(AUS) bt [8] Madison Eggert & Thomas King(CAN) 11-6, 11-8 (22m)
Pool B

[2] Zac Alexander & Rex Hedrick (AUS) bt [7] Bradley Hindle & Kijan Sultana (MLT) 11-2, 11-2 (15m)
[6] Darren Chan & Bryan Lim Tze Kang(MAS) bt [10] Ravindu Laksiri & Shamil Wakeel (SRI) 11-7, 4-11, 11-9 (33m)
[3] Andrés Herrera & Juan Camilo Vargas(COL) bt [7] Bradley Hindle & Kijan Sultana(MLT) 11-4, 11-6 (14m)
[2] Zac Alexander & Rex Hedrick (AUS) bt [10] Ravindu Laksiri & Shamil Wakeel (SRI) 11-5, 11-6 (15m)
FMC International Men Squash C'ship '19: Seeded Tayyab Wins In Dominant Style
Women's Pool:

[1] Donna Lobban & Christine Nunn (AUS) bt [4] Taylor Flavell & Selena Shaikh (AUS) 11-3, 11-6 (19m)
[3] Laura Tovar & Maria Tovar (COL) bt [5] Jemyca Aribado & Aysah Dalida (PHI) 11-4, 11-7 (18m)
Mixed Pool:
Pool A:

[4] Christine Nunn & Ethan Eyles (AUS) bt [5] Jemyca Aribado & Robert Garcia (PHI) 11-4, 11-10 (23m)
Pool B:

[2] Catalina Pelaez & Matias Knudsen (COL) bt [3] Alex Haydon & Zac Alexander (AUS) 11-9, 11-4 (16m)
[7] Aysah Dalida & Reymark Begornia (PHI) bt [6] Colette Sultana & Kijan Sultana (MLT) 11-8, 11-10 (18m)
For more updates keep Visiting allsportspk