Sports Royalties-Cricket: Tendulkar Sues Australian Bat Company For $2 Million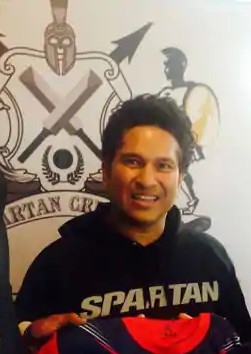 Indian cricket legend Sachin Tendulkar has sued an Australian bat maker company for $2million alleging nonpayment of royalties after using his name for promoting and selling its products.
As per legal papers submitted in the Federal Court, the former right-hand batsman claimed that Spartan Sports, based in Sydney, agreed to pay him at least $1 million per year for sale of its sports and clothing brand "Sachin by Spartan".
The bat maker used Indian legend's image and logo for promotional services, legal documents mentioned, adding that Tendulkar attended multiple promotional events of the brand in different cities including Mumbai and London.
The petition further read that the Australian brand, however, failed to make a single payment, owed to Tendulkar.
Australian Cricket: Shane Watson Retires
After making a formal request, when no response was given by the Spartan brand, the retired batsman ended the agreement and stopped the company from using his name and image.
The company, however, continued to do so, the documents mentioned, hence the legal action was taken by the cricket great.
For more updates keep visiting allsportspk