10th BFA U15 Asian Baseball C'ship '19: Day 3; Pakistan Defeat Indonesia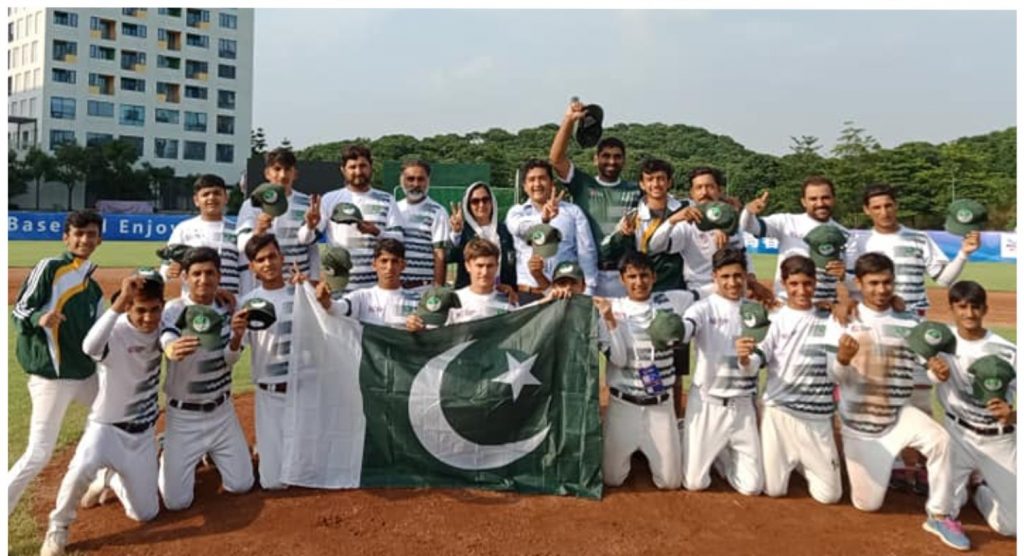 CHINA: On third day the Round matches were completed with the last four matches of Round 1 played. All four encounters were one sided.
Pakistan U15 Baseball Team defeated Indonesian U15 Team 10 – 0.
The Indonesia's team was not able to compete well with Pakistan. Zeeshan Amin hit a home run from Pakistan on which the team scored three runs. Pakistan captain Syed Ali Shah, Noor-ul-Amin and Zeeshan Amin scored two runs each, while Wahid, Muhammad Fayyaz, Fazal Rabi and Junaid Shah contributed to Pakistan's victory by scoring one run each. Pakistani pitcher threw the ball at 134km speed coupled with good pitching.
10th BFA U15 Asian Baseball C'ship '19: Round 1; China Beat Pak
Complete Round 1 Results
Game – Date – Teams – Results
1. Monday , August 19 – China Vs Pakistan 5:2
2. Monday , August 19 – Korea Vs Indonesia 27:0
3. Monday , August 19 – Chinese Taipei Vs Hong Kong 18:0
4. Monday , August 19 – Japan Vs Philippines 3:0
5. Tuesday , August 20 – Indonesia Vs China 3:11
6. Tuesday , August 20 – Philippines Vs Hong Kong 7:1
7. Tuesday , August 20 – Japan Vs Chinese Taipei 1:0
8. Tuesday , August 20 – Korea Vs Pakistan 2:1
9. Wednesday , August 21 – Chinese Taipei Vs Philippines 10:0
10. Wednesday , August 21 – Hong Kong Vs Japan 0:16
11. Wednesday , August 21 – China Vs Korea 0:17
12. Wednesday , August 21 – Pakistan Vs Indonesia 10:0
For more updates keep visiting allsportspk