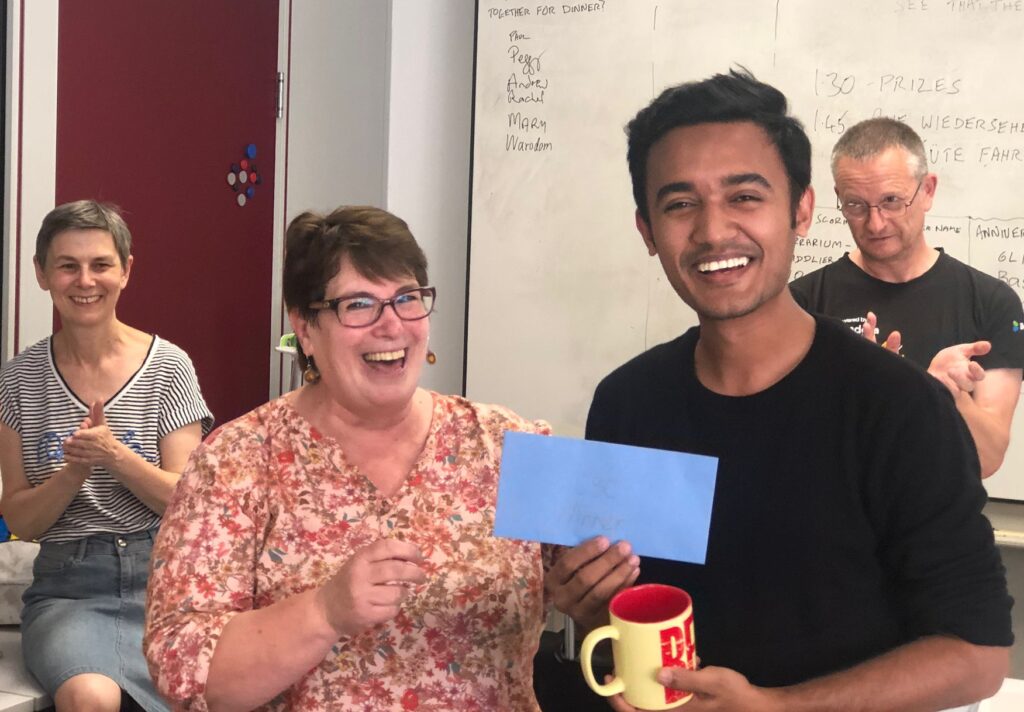 Moizullah Baig; former World Youth Scrabble Champion, currently representing Pakistan in the 10th Continental 2022 Scrabble championship played in Berlin, Germany, won the coveted trophy with total domination and supremacy.
Moiz finished first after winning 13 of his 15 games with a cumulative spread of 1057 points.
Pre tournament favourite David Koenig of USA was leading at the end of day one but Moiz beat him in the last three games to clinch a superb victory. David Coenig finished 2nd with 12 wins while Terry Kirk of France was 3rd with 10 wins
Moiz being able to maintain his mind control and consistency in high pressure situations was a focal point in lifting the trophy from among the players from 15 countries.