The 12th Syed Manzoor Hussain Memorial Golf Tournament for amateurs, ladies and senior golf professionals, was championed and endured at the par 72, Lahore Gymkhana Golf Course.
Steered and faithfully scheduled by his virtuous son Syed Shaghil Hussian, this zealous and steadfast descendant of the Syed Manzoor family journeyed over to his hereditary home town from United States to safeguard abundant competitive golfing activity and engross senior golf professionals, gifted amateur golf players and motivated lady golfers of Lahore in an encounter of skills.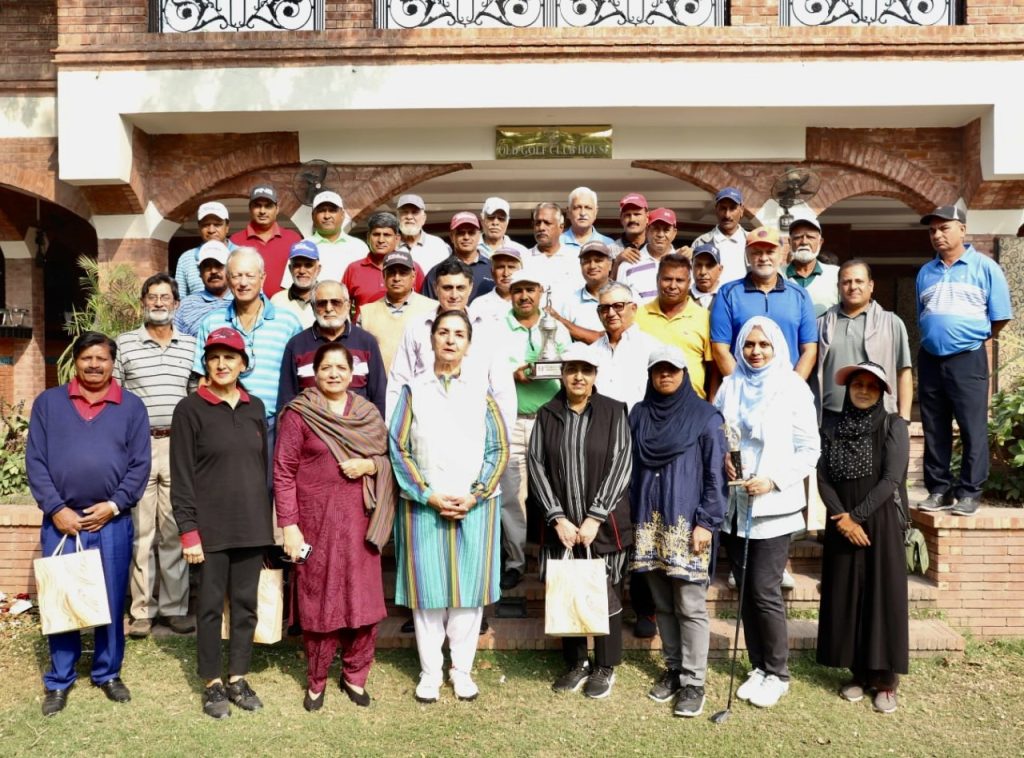 In the race for ascendancy in the senior professional section, the participating professionals encompassed an ample number of former golf champions. And in this event foremost names like Ghulam Nabi, six times winner of Pakistan Open, M. Shafiq a dominant golf champion of the eighties and Akber Ali, Punjab Open Title holder for many years were all there hoping to recall their spiritedness and turn the chronometer to appear as vanquishers again.
The superb and sensational one in this 2021 Syed Manzoor Hussain Memorial Golf Tournament turned out to be Manzoor Ahmed a retired one of Punjab Police and Pakistan Open Champion way back in 1991, who still retains a youthful physique, played exceptionally well to bring in a score of gross 72. Throughout the 18 holes he consistently produced shots of high quality and complemented this by putting with mastery touch. His remarkable score was achieved through regulation pars and did not fall prey to errant shot making.
By virtue of this performance he was awarded the Syed Manzoor Hussain Trophy and a cash prize of Rs 60,000. The runner up in Senior Professionals category was Asghar Ali who was adequately reliable and relentless in his pursuit of ascendancy. That he ended up as the second slot winner should be a solemn consolation for him. He lost to his adversary of youthful days, Manzoor Ahmed by a margin of two strokes. He compiled a score of gross 74 as compared to Manzoor's 72.
Longest Drive was hit by George Masih, the distance being a formidable 312 yards and nearest to the pin prize went to Muhammed Arif.
Leading one in the competition for amateurs turned out to be Mohsin Zafar with an impressive score of gross 74. Ahmed Zafar was runner up gross and his score was gross 76. Tariq Abbas Qureshi showed his talent and won the first net with a resplendent score of net 66. Second net went to Tariq Mehmood.
Ladies competition was dominated by Samia Javed Ali. She won the first gross. Iffat Zahra was the celebrated one in net category.
At the conclusion of the Syed Manzoor Hussian Memorial Golf Competition, the prizes were awarded to the winners by Syed Shagil Hussain.