15th Khawar Shah National Women Baseball C'ship '18: Day 3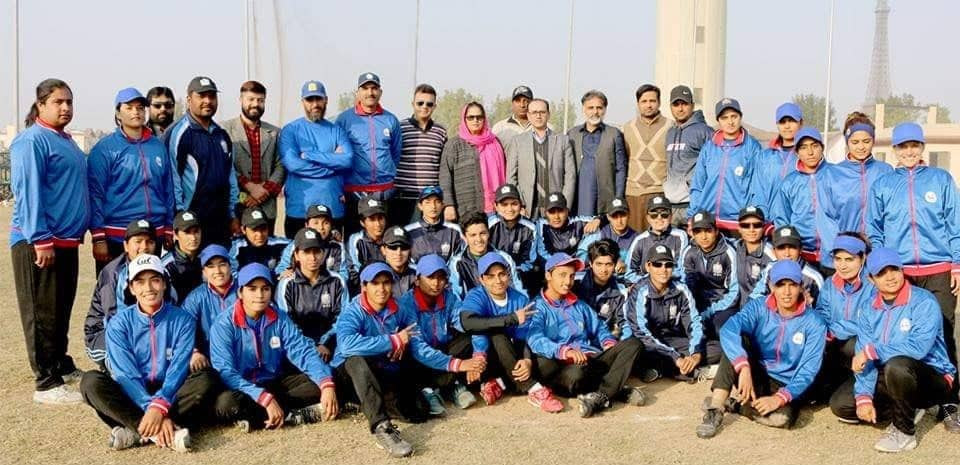 LAHORE: On the third day of the Championship three matches were played.
First match was played between Pakistan Army and K.P.K Women Baseball Team. Army beat K.P.K 11 – 0.
For Army Iram Khalid, Hira Nassar, Asia Saddiqa and Rabia Shahid score 2 runs each, Attia Saif, Humaira Khan and Rashida score 1 run each.
Second match was played between H.E.C and WAPDA. WAPDA beat H.E.C 3 – 1.
For WAPDA Iqra score 2 runs and Sidra contributed with 1 run. For H.E.C Gulferoza score 1 run.
Third match was played between WAPDA and Punjab. WAPDA beat Punjab 11 – 0.
For WAPDA Iqra and Zainab score 3 runs each, Madiha Gujjar score 2 runs and Madiha Junior, Irum Shahzadi and Sidra score 1 run each.
29th December Matches
Bronze Medal Match:  K.P.K V/s H.E.C –  09:00 AM
Gold Medal Match: Army V/s WAPDA – 11:00 AM
Miss Sadiq Alvi, Chairperson Women Wing Pakistan Federation Baseball and Mr. Kamran Mazhar, DCM Pakistan WAPDA were the Chief Guests.