15th Khawar Shah National Women Baseball C'ship '18: Day 2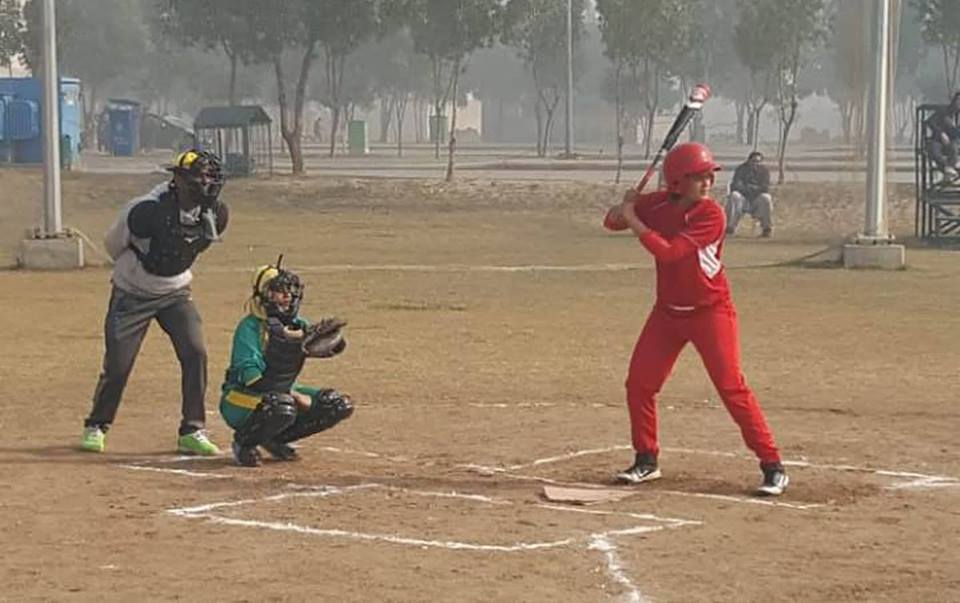 LAHORE: 15th Khawar Shah National Women Baseball Championship 2018 is in progress at Aashiq Hussain Baseball Stadium, Bahria Town, Lahore. On the Second day of the Championship, three matches were played.
First match was played between Pakistan Army and Sindh Women Baseball Team. Army beat Sindh 10 – 0.
For Army Atia Saif score 2 runs, Atia Ishaque, Iram Khalid, Fariha Pervaiz, Humaira Khan, Asia, Rabia, Rashida and Zahida score 1 run each.
Second match was played between H.E.C and and Punjab. H.E.C beat Punjab 17 – 7.
For H.E.C Ghazala, Saba, Musharaf and Raheela score 3 runs each, Ammara score 2 runs and Rabia, Aqsa and Minahil contributed with 1 run each. For Punjab Aisha score 2 runs, Khizra, Mariam, Nimrah, Asma and Sadaf score 1 run each.
Third match was played between K.P.K and Sindh. K.P.K beat Sindh 19 – 1.
For K.P.K Kainat, Afsheen and Naila score 3 runs each, Haseeba, Neelam, Shawal and Yusra score 2 runs each, Raheela and Asia score 1 run each.  For Sindh Hina Moin score 1 run.
28th December Matches
K.P.K V/s Army –  09:00 AM
H.E.C V/s WAPDA – 11:00 AM
WAPDA V/s Punjab – 02:00 PM
Mr. Wisal Muhammad, Secretary General Pakistan Archery Federation/Vice President Pakistan Federation Baseball was the Chief Guest on the Second Day of the event.