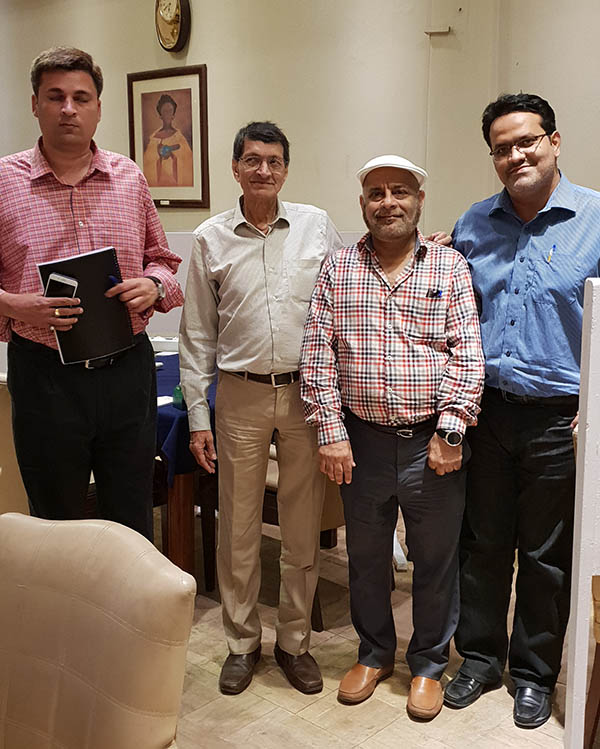 The 16th Balijee International Bridge Championship, in progress at the Lahore Gymkhana bridge tables moves into the final phase with the final sessions to be contested on Monday.
Earlier on the third day on Sunday a total of 23 teams occupied the bridge tables and with quite a number of them comprising players of substance were unable to withstand pressure and faded out of contention. At the same time as the matches progressed the top bridge players played forcefully to overwhelm the competitive environment of this championship through some extremely awesome moves that opened up their winning horizon. Through combined intelligence of the team members, the better ones authenticated their superiority over the trifle timid ones whom they managed to task amply, during the contest.
At the end of the day on Sunday, Indo Pak Team moved to the top and comprised of such stalwarts as Gulzar Bilal, Farrukh Liaqat, Subash Gupta and Sappan Desai. They secured victory in all six boards. Their victory points add up to 99.62 out of 6 wins. Puri Estate lie in second position with 87.82 victory points.
Team Positions are as follows:
1. Indo – Pak: Gulzar Ahmed Bilal – Farrukh Liaqat – Subash Gupta – Sappan Desai 99.82%;
2. Puri Estate: Muhammad Mubashir Puri – Khaled Mohiuddin – Hamed Khaled Mohiuddin – Hasan Askari 87.82%;
3. Next Pharma: Ahsan Javed Qureshi – Nauman Khalid Butt – Zia Hyder Naqi – Mirza Shauq Hussain – Ghias A. Malik 73.46%;
4. Tehsin: Tehsin Gheewala – Rashidul Ghazi – Muhammad Hashmat – Imran Abedi – Fatima Raza 73.19%;
5. Islamabad Green: Syed Abdul Hameed – Col. Nasir – Maj. Asad – A. B. Majhal 72.88%; Shoaib: Khurshid Hadi – Kemal Shoaib – Javed Ahmed Miran – Hasan Akhtar Zaidi – Rubina Agha 69.38%
The final four sessions will be played on Monday and the leaders are expected to have a tough time in some of their matches.
For updates regularly visit: Allsportspk