Tayyab Aslam lifted the First Trophy of Defence Raya Open Squash Championship 2022 in a well competed final with Ahmed Amin.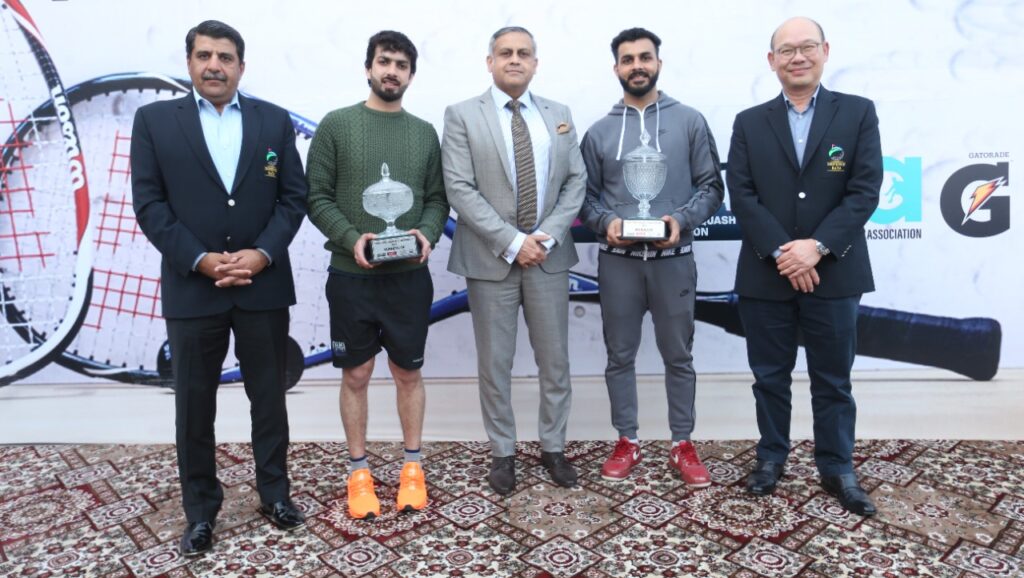 For Ahmed Amin the squash playing arena was his home court and he was aware of the speed and bounce variables and though he looked determined and unswerving in the first two games out of which Tayyab Aslam scored 12-10 and in second game Ahmed Amin won 13-10 bringing the contest to level. During the second game Ahmed Amin made a convincing comeback and looked resolutely for an upset over the towering Tayyab. In the third game the flow of the contest was sparkling and the squash  fans and audience which included the former World Number two, Gogi Alauddin, appreciated every shot. The third game tilted in favour of Tayyab after he hit a few elaborately timed drop shots and the third game score was 12-10 in Tayyab's favour.

At the conclusion of the Championship in presence of Squash legend – Gogi Alauddin, the winners were awarded the prizes by Administrator DHA, Brig. Waheed Gul Satti alongwith CEO of Defence Raya, Kang Chong Jin.