JAPAN: The organizers announced that the Olympic torch relay event will proceed as scheduled. The relay event is planned to commence on Thursday, the 26th March 2020, from a Fukushima, Japan.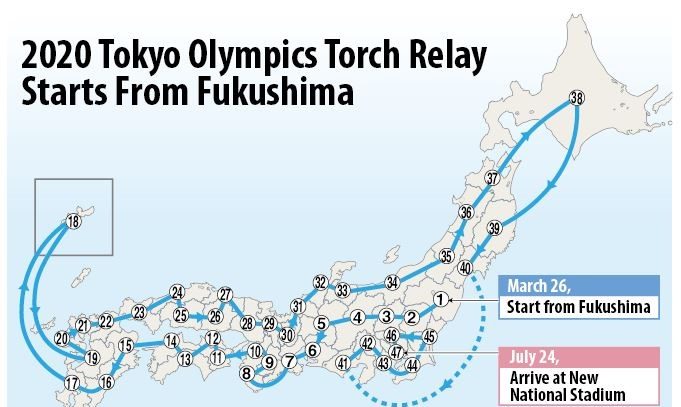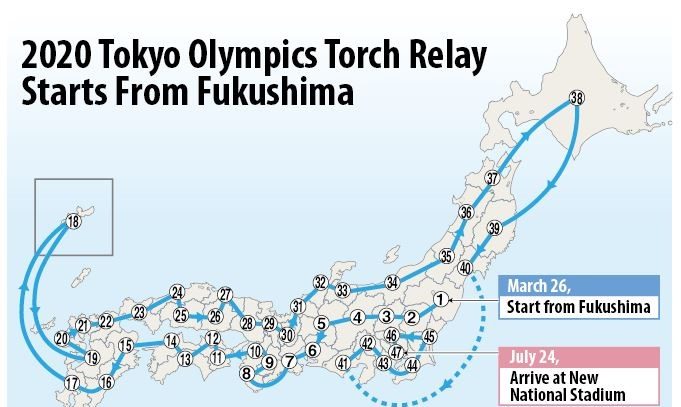 While addressing the media, the games CEO Toshiro Muto stated that, "The torch relay will start on March 26 in Fukushima, the plan has not changed." Due to the confusion prevailing about will the games be held or not, the CEO clarified, "The situation is becoming more and more disturbing, however, under the present circumstances, the decision made one week ago to hold the relay event as planned is still acceptable."
It is interesting that the Tokyo 2020 recently the IOC – International Olympic Committee meeting was held, and the media was informed the postponing option of the Games will be considered.
Due to the coronavirus factor, the ceremony has already been down sized by keeping 200 children away and thereby the flame from Greece not welcomed in a sparkling manner.
The organizers have stopped the daily public ceremonies and requested the people following the torch to refrain from forming large gatherings
According to the plan, the torch relay will start on 26th March, from the J-Village sports complex in Fukushima, which during the 2011 disasters (nuclear, earthquake and tsunami) was a workers base.
Under the prevailing situation, contradictory and unwanted happenings have already started to take place. On the weekend 50,000 plus people queued for several hours to have a glimpse of the flame displayed at Sendai station in Miyagi. A number which the organizers did not want to see.
According to Tokyo Olympics 2020 president, Mr. Yoshiro Mori explained that he has had a discussion with IOC chief Mr. Thomas Bach. And as there are three days for the grand commencement on the 26th, so after consulting with IOC and all related parties the manner of how to proceed will be decided.