The week Matchday 1 matches of 2022–23 La Liga were held from 14th till 16th August. Allsportspk presents the main highlights and statistics.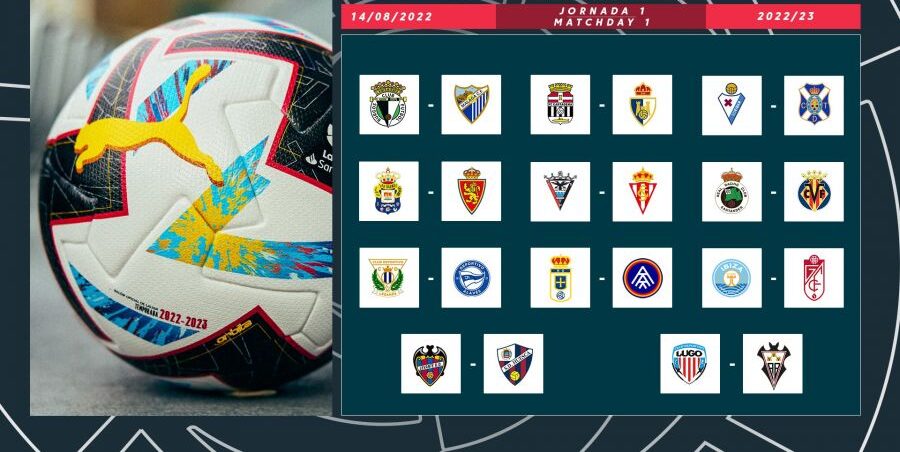 Main Highlights
– Villarreal lead the table.
– FC Barcelona had a disappointing start as the Blaugrana's were held to a goalless draw.
– Villarreal defeated Valladolid 3-0 at Josse Zorrila.
– The defending champions Real Madrid started their title defense away at Almeria. Lucas Vasquez's goal and David Alaba's perfect freekick were enough for Madrid to salvage 3 points with a narrow 2-1 win.
– Atletico Madrid had a great start, as they beat Getafe 3-0 at the Coliseum Alfonso Perez stadium. Alvaro Morata scored a brace and Griezmann made it 3.
– Osasuna stunned Sevilla 2-1 at El Sadar Stadium.
– Real Betis won 3-0 against Elche. Borja Iglesias and Jaunmi were among the goal scorers.
League Table
| # | Team | Pl | W | D | L | F | A | GD | Pts |
| --- | --- | --- | --- | --- | --- | --- | --- | --- | --- |
| 1 | Villarreal | 1 | 1 | 0 | 0 | 3 | 0 | 3 | 3 |
| 2 | Atletico Madrid | 1 | 1 | 0 | 0 | 3 | 0 | 3 | 3 |
| 3 | Real Betis | 1 | 1 | 0 | 0 | 3 | 0 | 3 | 3 |
| 4 | Real Madrid | 1 | 1 | 0 | 0 | 2 | 1 | 1 | 3 |
| 5 | Osasuna | 1 | 1 | 0 | 0 | 2 | 1 | 1 | 3 |
| 6 | Real Sociedad | 1 | 1 | 0 | 0 | 1 | 0 | 1 | 3 |
| 7 | Valencia | 1 | 1 | 0 | 0 | 1 | 0 | 1 | 3 |
| 8 | Espanyol | 1 | 0 | 1 | 0 | 2 | 2 | 0 | 1 |
| 9 | Celta Vigo | 1 | 0 | 1 | 0 | 2 | 2 | 0 | 1 |
| 10 | Athletic Bilbao | 1 | 0 | 1 | 0 | 0 | 0 | 0 | 1 |
| 11 | Barcelona | 1 | 0 | 1 | 0 | 0 | 0 | 0 | 1 |
| 12 | Real Mallorca | 1 | 0 | 1 | 0 | 0 | 0 | 0 | 1 |
| 13 | Rayo Vallecano | 1 | 0 | 1 | 0 | 0 | 0 | 0 | 1 |
| 14 | Almeria | 1 | 0 | 0 | 1 | 1 | 2 | -1 | 0 |
| 15 | Sevilla | 1 | 0 | 0 | 1 | 1 | 2 | -1 | 0 |
| 16 | Girona | 1 | 0 | 0 | 1 | 0 | 1 | -1 | 0 |
| 17 | Cadiz | 1 | 0 | 0 | 1 | 0 | 1 | -1 | 0 |
| 18 | Real Valladolid | 1 | 0 | 0 | 1 | 0 | 3 | -3 | 0 |
| 19 | Getafe | 1 | 0 | 0 | 1 | 0 | 3 | -3 | 0 |
| 20 | Elche | 1 | 0 | 0 | 1 | 0 | 3 | -3 | 0 |
Pl = Matches Played, W = Win, D = Draw
L = Lose, GD = Goal Difference
Pts = Points