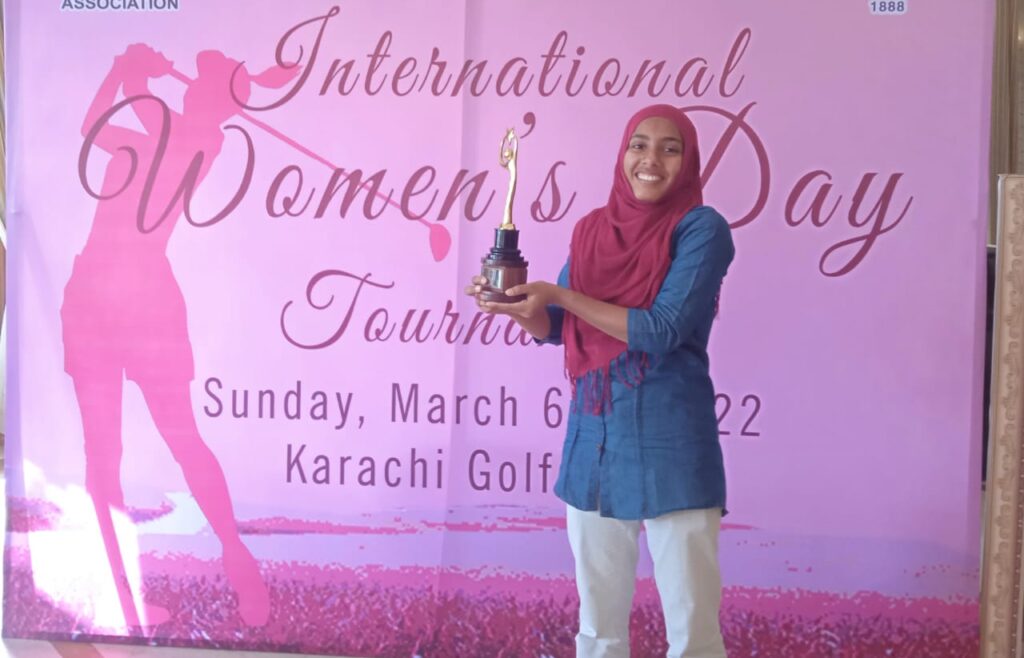 To celebrate the International Women's Day this Golf Tournament was organised at Karachi Golf Club. It was also as a tribute and remembrance of a respected Karachite – Fauzia Wahab.
Abiha Syed, was the winner with competitive show from Humna and Daniah.
The format was – Stroke play 18 holes and based on two Categories A (0-22) and B (23-36).
Murtaza Wahab son of the Late Fauzia Wahab shared his memories while giving tribute to his mother. He also distributed the prizes among the winners and other receipients.