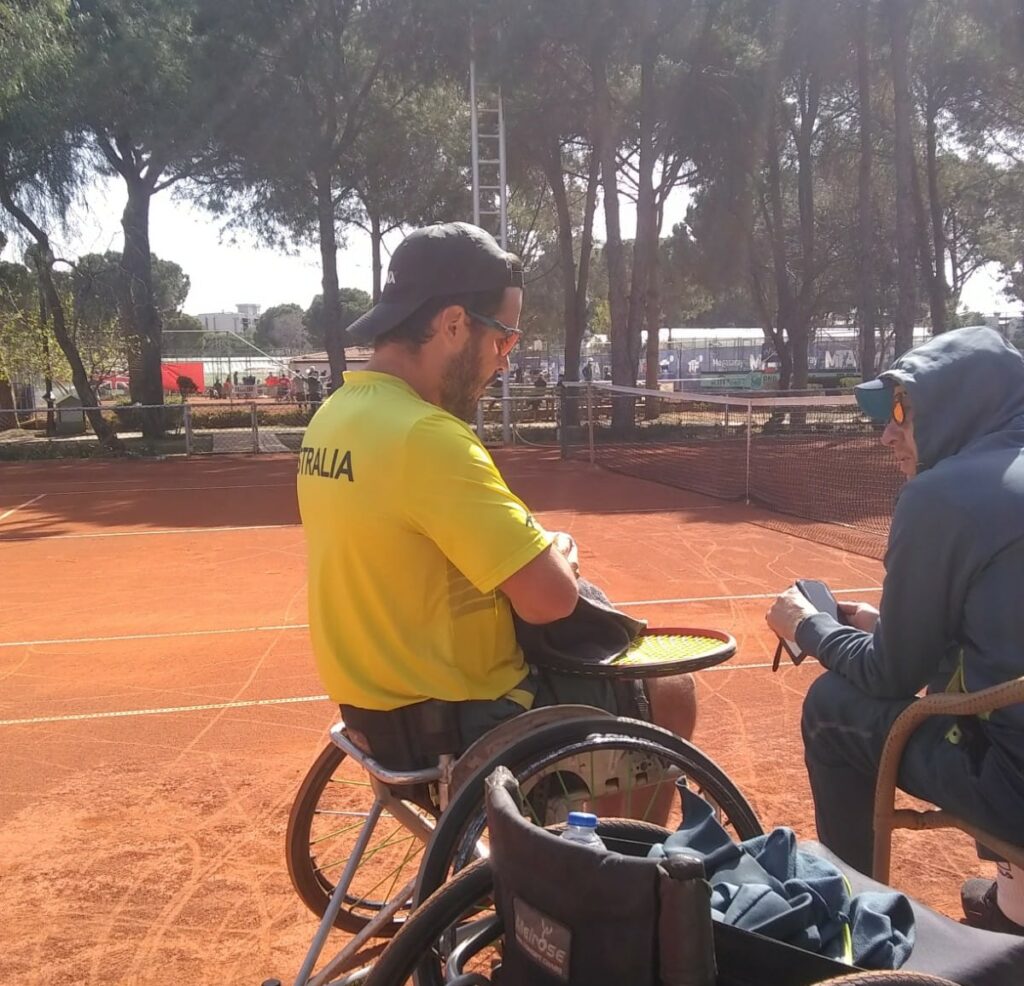 Well experienced Australian Team beat the Pakistan Wheelchair Tennis Team which had participate for the first time in an Wheelchair Tennis competition and entered the Semi's.
The final match score was 2-1.
Australian Ben Weekes (World Ranking 24 in Singles caregory) beat Asif Abbasi and Martin Dunn beat Fida Hussain in straight sets and earned a place in final of Asian regions qualifier of the BNP Paribas ITF Wheelchair Tennis Qualifier Cupm being played at Antaliya Turkey. Asif Abbasi gave tough time to world number 24 Aussie which was appreciated by a sizeable tennis crowed at center court.

Results Semi final Pakistan vs Australia
Martin Dunn beat Fida Hussain 6-0,6-0
Ben Weekes beat Asif Abbasi, 6-2, 6-0
Doubles match was  conceded by Australia in favour of Pakistan, so Pakistan beat Australia 6.-0, 6-0