Pakistan Wheelchair Tennis Team created history when they beat India 2-1 in the BNP Paribas ITF Wheelchair Tennis Qualifier Cup being held in Antalya Turkey. During 73 years this the first time that a Pakistan wheelchair team is participating in an international Wheelchair Tennis competition.
Pakistan's next Round Robin Match is against Malaysia.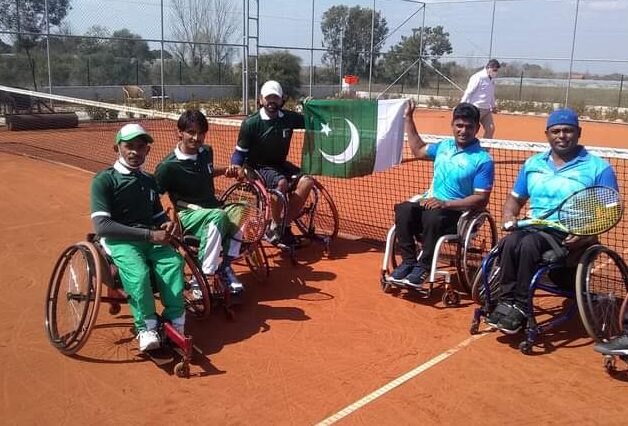 Fida Hussain played first singles without winning a game but Pakistanis Asif Abbassi took sweet revenge by beating Indian with the same 6-0 score
The deciding doubles was a well-fought match and went to full distance and Pakistan beat India in Super Tie Break
The doubles match lasted for two hours.
Mr. Muhammad Khalid Rehmani Vice President-PTF Wheelchair tennis, who is accompanying the team as captain and has been instrumental in launching wheelchair tennis in Pakistan. This will contribute towards not only encourage the players but bring more people into the sport.
Detailed Results
Singles
Fida Hussain lost to Mariappan 0-6, 06
Asif Abbasi beat Sathasivam 6-0, 6-0
Doubles
Asif Abbasi and Fida Hussain beat Karthik and Marrippan 4-6, 7-5, 10-3