The Punjab Open Tennis Championship 2022 concluded at newly built State-of-the-Art Tennis Courts adjacent to Punjab International Tennis Stadium, Nishtar Park Sports Complex.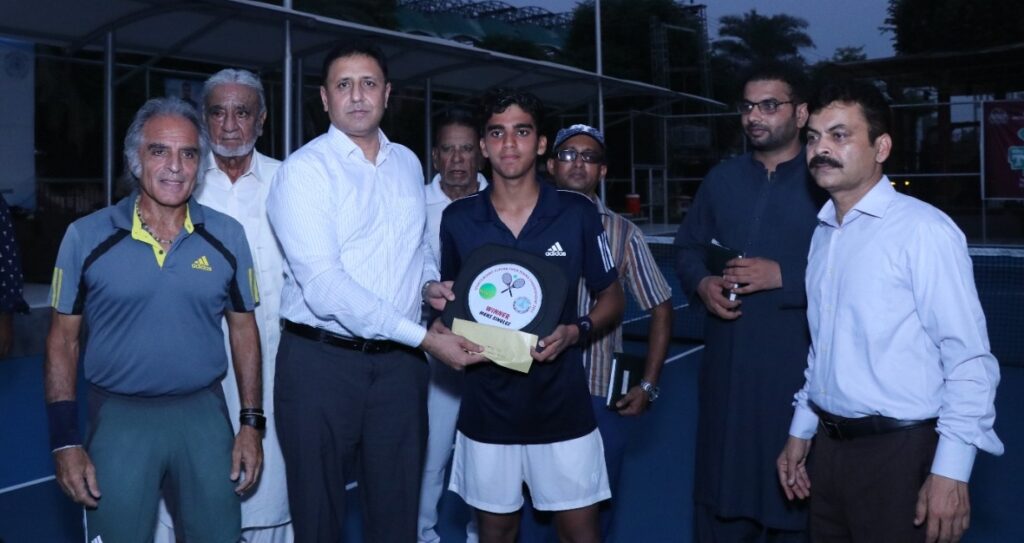 Results of the finals played were as follows:
Men's Singles: Winner Bilal Asim, Runner-up Heera Ashiq
Boys U-18: Winner Asad Zaman, Runner-up Raahim Khan
Girls U-18: Winner Ammal Ali Qayyum, Runner-up Zahra Salman
Boys/girls U-16: Winner Abu Baker Talha, Runner-up Asad Zaman
Boys/girls U-16 Doubles: Winners Abu Baker Talha, Zohaib Afzal Malik, Runners-up Nabeel Ali Qayyum, Ammal Ali Qayyum
Boys U-14: Winner Umer Jawad, Runner-up Abdullah Pirzada
Punjab Open Tennis 2021: Ahmad & Haniya Lift Singles Titles
Boys/girls U-12: Winner Umer Jawad, Runner-up Abdul Rehman
Boys/girls U-10: Winner Hajra Sohail, Runner-up Mustafa Uzair
Boys/girls U-8: Winner Ahsan Bari, Runner-up Moosa Pirzada
Boys/girls U-6: Winner Soha Abdullah, Runner-up M Moosa.
DG Sports Punjab, Tariq Qureshi alongwith Director Sports, Nadeem Qaiser and Secretary Punjab Lawn Tennis Association, Rashid Malik presented the prizes and trophies.
DG Sports Punjab Tariq Qureshi, while talking to the media stated that the State-of-the-Art Tennis Courts have been prepared in a scientific manner on the pattern of international standard courts used in the US Open Tennis Championship. And they will surely provide the professional environment to the talent for being professionally trained.