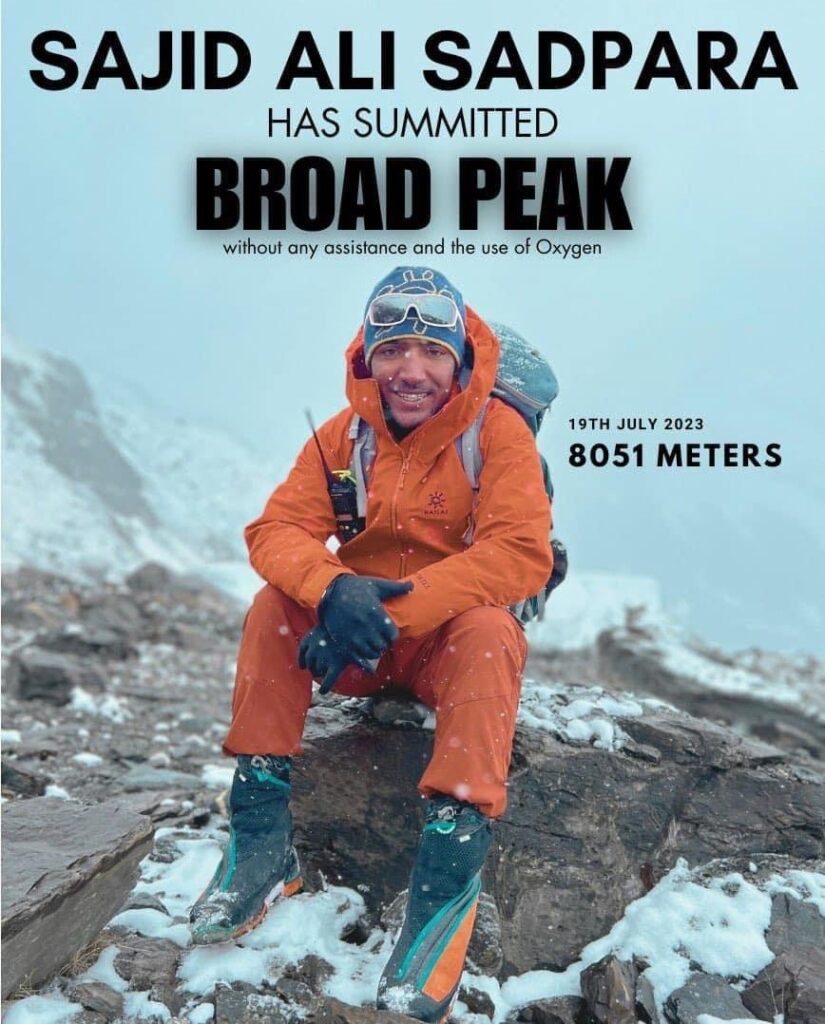 Pakistan's Sajid Ali Sadpara has successfully ascended Broad Peak, the 8,047 metres high mountain, without the aid of extra oxygen or assistance. This was informed by ACP-Alpine Club Pakistan.
According to Mr Karrar Haidri, Secretary ACP, it is notable accomplishment by Mr. Sajid as he has till present conquered eight peaks of 8,000-meter plus height without using oxygen, including all five of Pakistan's 8,000-meter peaks.
Mountaineering Pakistan: Samina Becomes First Pak Woman To Conquer K2
Broad Peak also referred as Falchan Kangri, is located in the Karakoram Range passing through Pakistan's Gilgit-Baltistan and China's Xinjiang areas. It is around eight kilometres (five miles) from K2 the second highest mountain in the world. The name Broad Peak is as the summit measures over 1.5 kilometres long.
The 12th highest mountain with has five peaks: Broad Peak (8051 m), Rocky Summit (8028 m), Broad Peak Central (8011 m), Broad Peak North (7490 m), and Kharut Kangri (6942 m).
It was first conquered during June 1957 by an an Austrian expedition.