Harmeet Singh made history in Houston by being named the first pick of the MLC-Major League Cricket draft when the six MLC franchises converged at Space Center Houston to make their domestic picks and announced big international signings as the historic 2023 season prepares to take flight. Singh was selected by the Seattle Orcas, who unveiled their name and logo earlier this week.
The 2023 MLC season starts 13th July in a brand-new cricket-specific venue – Grand Prairie Stadium – in Grand Prairie, Texas. Teams will play the explosive Twenty20 (T20) format of the game, with matches typically lasting three hours. The regular season will consist of five games, with each team playing each other once, followed by a playoff round and the championship on 30th July .
Singh, a 30-year-old all-rounder who bowls left-arm off spin, has played in the IPL-Indian Premier League and was on the India U-19 squad that won the 2012 World Cup, along with leading the Seattle Thunderbolts to the 2022 Minor League Cricket championship. "I'm really excited to be here," Singh said. "And also nervous at the same time. I played in Seattle in the Minor League. Now Major League Cricket. It can't get better for me.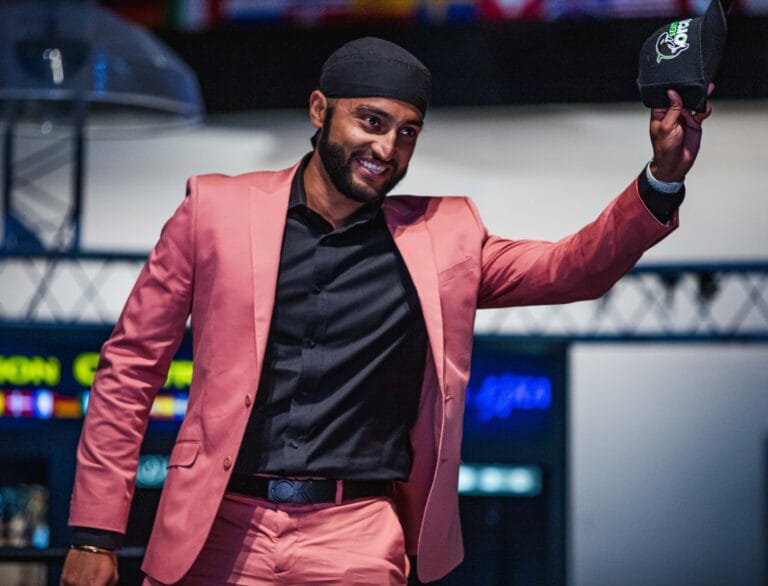 The Seattle Orcas, Washington Freedom, San Francisco Unicorns, Los Angeles Knight Riders and Texas (team name still to be announced) each made nine picks with some teams announcing major international signings during the two-hour event.
The major signings: Former Australia one-day international captain Aaron Finch and Australia all-rounder Marcus Stoinis will join San Francisco, South Africa fast bowler Anrich Nortje and Sri Lanka leg break bowler Wanindu Hasaranga will play for Washington and former South Africa captain and wicketkeeper Quinton de Kock as well as hard-hitting Australian all-arounder Mitchell Marsh signed for Seattle.
Washington selected wicketkeeper Andries Gous with the second pick. Gous recently played in Abu Dhabi's T10 league.
MI New York selected USA international batter Steven Taylor with the third pick. San Francisco selected former New Zealand international and batsman Corey Anderson fourth. Los Angeles Knight Riders selected star USA Cricket bowler Ali Khan and Texas picked fast bowler Rusty Theron, who has played for multiple IPL teams, with its first pick in the first round.
Several other big names were selected in the Major League Cricket draft: Unmukt Chand, who captained the India U-19 team to the 2012 World Cup, joined Los Angeles in the second round; Liam Plunkett, a star bowler for the England team that won the 2019 World Cup, joins San Francisco, and former Pakistan international Hammed Azam was taken by MI New York.
Teams will announce more big-name international signings as they become official, and each squad has a chance to pick another domestic player in early July based on performances in the Minor League Cricket season.
MLC Major League Cricket; USA: Draft on Monday, League Secluded 13th July, 2023
HOUSTON, TEXAS | A new era in American cricket will emerge when six teams will compete in the inaugural season of MLC-Major League Cricket this summer. The first-ever draft will be held Monday at the Space Center Houston, located at the NASA Johnson Space Center.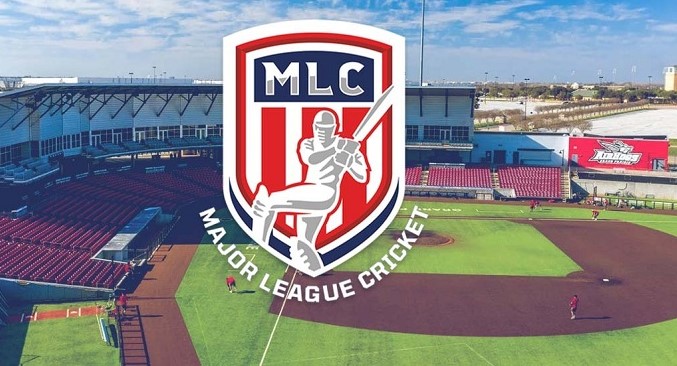 The league's historic opening match will take place on 13th July, 2023, at the newly-constructed Major League Cricket venue, Grand Prairie Stadium, in Grand Prairie, Texas. The 2023 season will feature 19 matches to be played over 18 days, building up to the first-ever MLC championship final to take place on 30th July, 2023.
Multiple active Asia League team have invested in or partnered with MLC teams, including the Kolkata Knight Riders (Los Angeles), Chennai Super Kings (Texas) and Delhi Capitals (Seattle).
Several MLC teams have unveiled their team names and logo ahead of the draft, along with high-performance partnerships with some of the world's leading cricket entities. Select overseas star players for each time will also be announced soon.
Teams will select nine domestic players to form the backbone of their rosters. The draft will be conducted in a "snake order" format, meaning the team that picks last in the first round will get the first pick in the second round. The draft will last nine rounds. No trading of picks is allowed.
Each team has three minutes to make their selections in rounds one to five and two minutes in rounds six to nine.