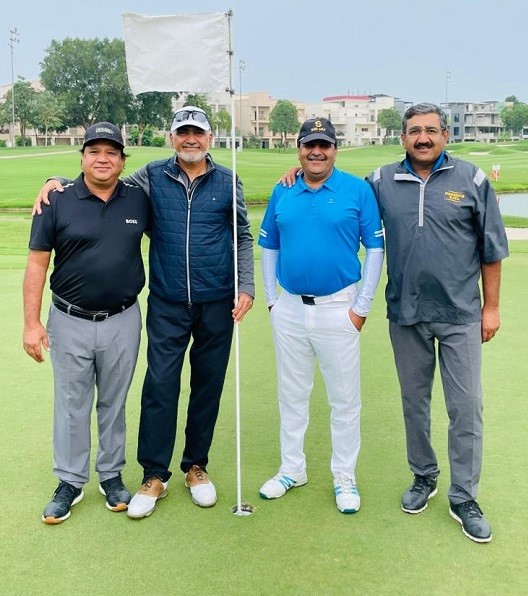 The Premier Golf League contested between 24 four member golf teams of the Defence Raya Golf Club brought honours for Team Zarrar after a grueling contest against the other finalist team playing under the banner of Team Hawks.
This Premier Golf League spanned over the winter months and involved 24 teams and the league matches brought forth the best combinations first into the qurater finals, thereafter the semifinals followed by an illustrious final.
In the Premier Golf League final Team Zarrar comprising of Waseem Azmat (handicap 9), Haroon Shafique (handicap 10), Gen Azhar Naveed Hayat (handicap 10) and Rana Nasir (Handicap 6) put up an excellent display of golf combining to virtual golfing perfection through accurate hitting off the tees and backing that up with crisp fairway shots and error free putting on the greens. After some close calls in the final league match Team Zarrar emerged victorious defeating their opponents Team Hawks whose playing members were Khurram Khalid Khan (6), Hafiz Awais (6) Usman Latif (12) and Dawar Lashari (14).