The four days National Trials to select the Bridge Playing Team to represent Pakistan in the BFAME 21st Bridge Federation of Asia and Middle East Bridge Championship 2021 to be held in Dubai are in progress at the Bridge tables of Lahore Gymkhana.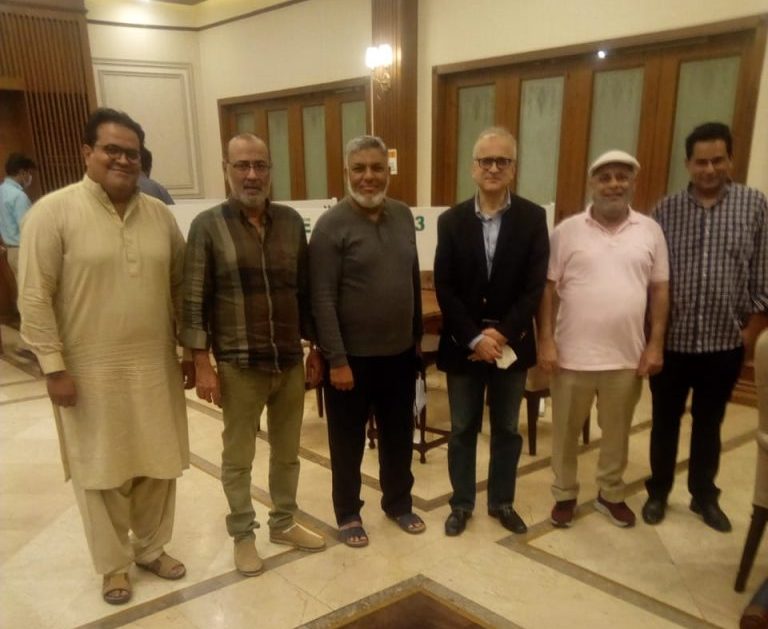 Being conducted under the supervision of Ihsan Qadir, an International Referee and Secretary of Asian Bridge, at the conclusion of the second day, the Marathon Team comprising of Farrukh Liaqat, Tehsin Gheewala, Abdul Muqeet, Mohsin Chandna, Gulzar Bilal and Amin Hakim are leaders after an endurance and unfaltering performance that helped them to compile an admirable tally of 83.17 points.
Placed in second position at a score of 79.75 points is the Jinnah Icon Team comprising of Yasser Rahim, Arsalan Mansoor, Muhammed Mubashir Puri and Khaled Mohiuddin.
Out of the other four teams Alvis are at a score of 76.40, PANGEA at 75.75, Pakistan Green at 57.29 and Karachi Aces at 47.44.
In the course of the third days contest for final selection it will be a keen and sharp edged combat between the Marathon Team, the Jinnah Icon team and Alvis.